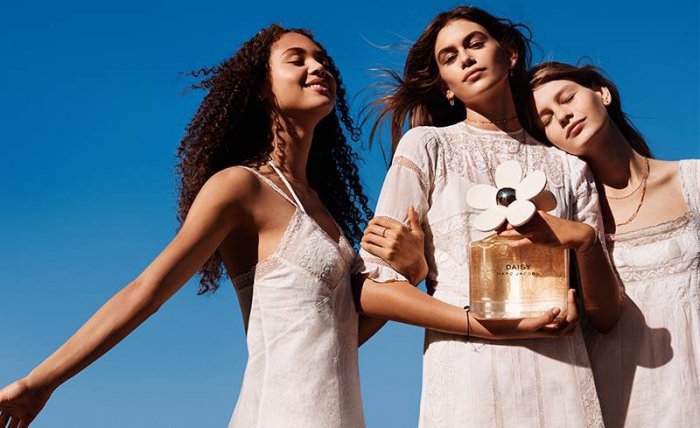 Kaia Gerber, Sofia Mechetner and Dilia Martins star in Marc Jacobs Daisy fragrance campaign
Marc Jacobs' Daisy fragrance is getting a new look. The signature scent taps models Kaia Gerber (face of MJ Beauty), Sofia Mechetner and Dilia Martins for an updated campaign. The trio poses for Alasdair McLellan in a dreamy image where they model all white looks. Katie Grand worked on creative direction for the shoot with David James on art direction.
The 'Daisy' fragrance is described as a fresh and feminine scent. It features notes of wild strawberry, violet petals, gardenia and jasmine. The bottle design hints at the name with daisies decorating the cap.
——————————————————————
MARC JACOBS 'DAISY' FRAGRANCE CAMPAIGN 2017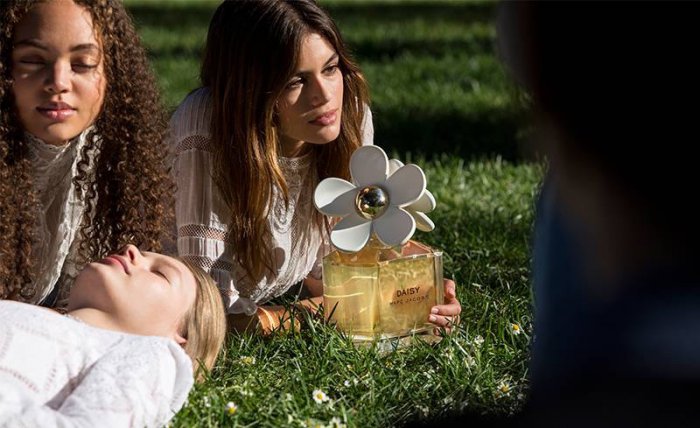 Kaia Gerber poses behind the scenes at Marc Jacobs' Daisy fragrance campaign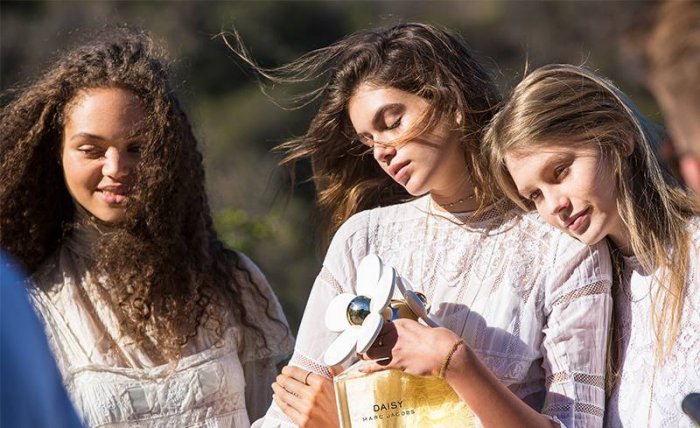 Dilia Martins, Kaia Gerber and Sofia Mechetner behind the scenes at Marc Jacobs Daisy fragrance campaign
Kaia Gerber gets a touch-up at Marc Jacobs' Daisy fragrance advertising campaign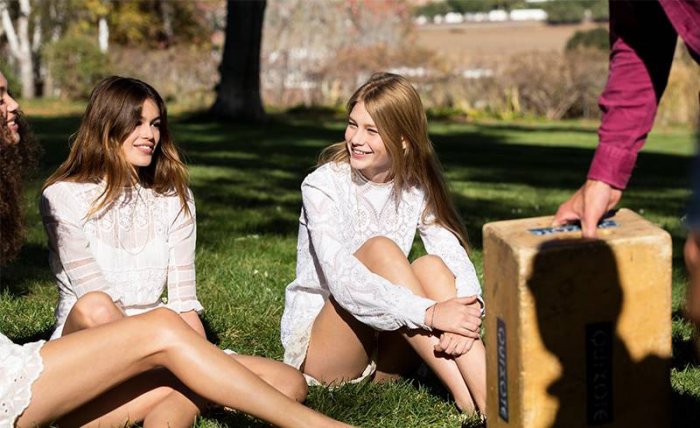 Models Kaia Gerber and Sofia Mechetner on set at Marc Jacobs' Daisy Fragrance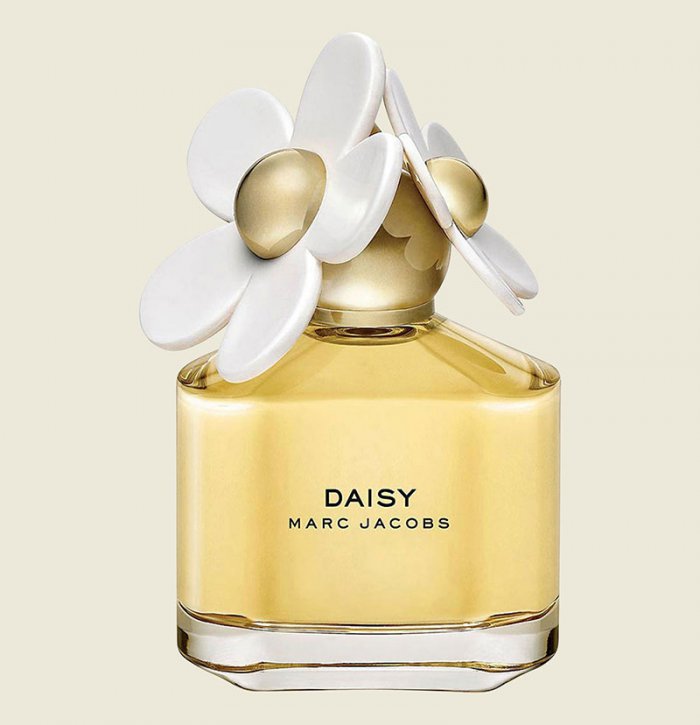 SHOP THE SCENT: Marc Jacobs Daisy Eau de Toilette