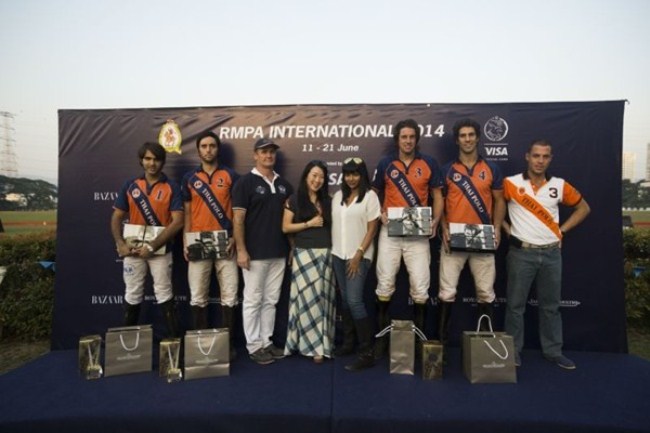 Jaeger-LeCoultre celebrates its 8th year as the official timepiece sponsor of the Malaysian International Polo Tournament 2014. The international polo tournament 2014 championship went to the team, Thai Polo. The team walked away with MYR50,000 of gift certificates and merchandise from Jaeger-LeCoultre. Led by patron Dato' Harald Link the team included Ameer Jumabhoy, Julian Sgarna, Carlos Panda and Raul Laplacette. Thai Polo confirmed their league supremacy with a 10-5 victory over La Sarita in the final of the 2014 RMPA International Polo Tournament at the Royal Selangor Polo Club in Kuala Lumpur, Malaysia.
It was Thai Polo's third tournament win in the four tournament 16-goal RMPA International League. Thai Polo also triumphed at the Thai Polo Open in January and at the Royal Pahang International earlier this month. They have been the team to beat during the entire season, and they finished it on a high note.
Aside from the Polo match and the festivities during the event, highlights included Jaeger-LeCoultre's Reverso Saga and the Grande Reverso Ultra thin 1931. The history of polo and Jaeger-LeCoultre takes us back to 1931 where the iconic Reverso was invented to withstand the hard knocks of the mallet in a polo game. The invention of the Reverso was first introduced for men in 1931, its swivel system made it possible for the timepiece to have two faces driven by a single movement.