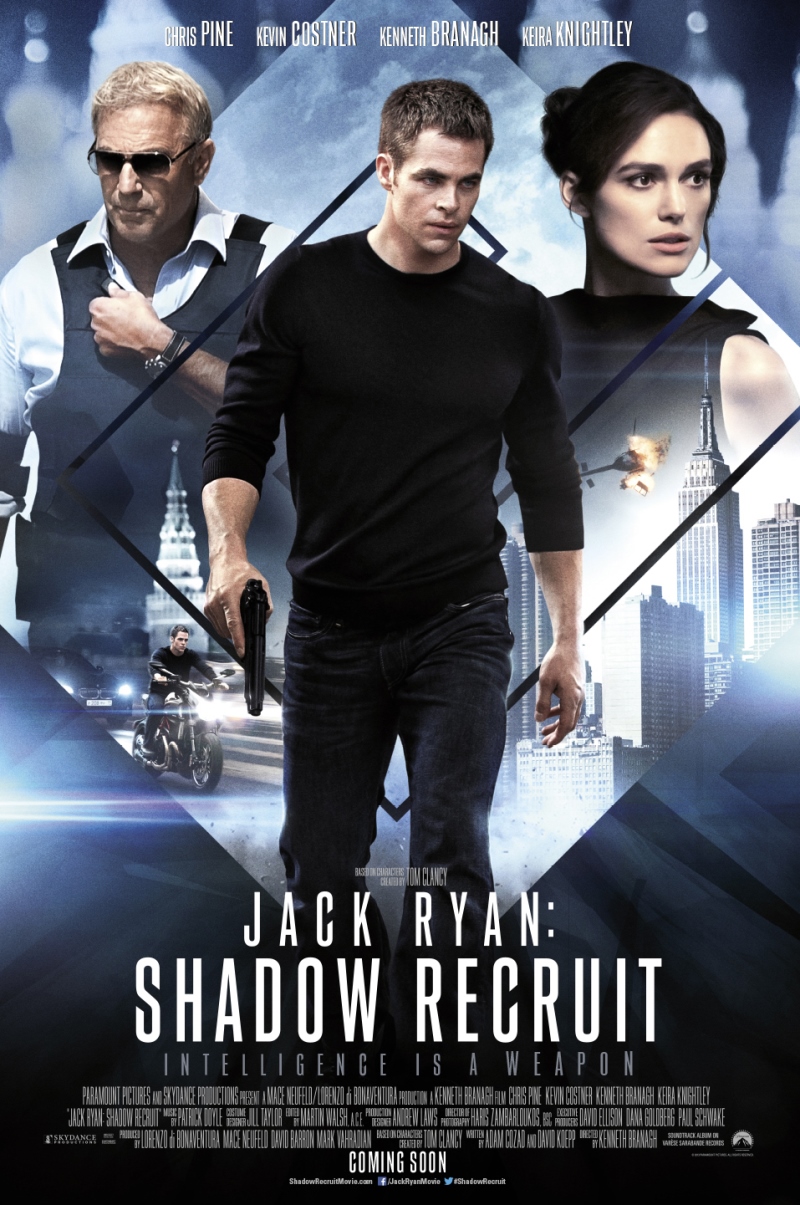 As you know already, us ladies on WTF, are all Pining for Pine.
In Jack Ryan: Shadow Recruit, Chris Pine plays a bright All-American boy whose yearning to serve his country leads him to the army, then to the CIA.
On his day job as a financial analyst, Jack Ryan discovers a potential terror threat which brings him face-to-face with villain Viktor Cherevin (Kenneh Branagh) in Moscow.
Ryan's girlfriend Cathy (Keira Knightley) is inevitably put at risk.
The movie is the fifth in the series based on the popular character from Tom Clancy's novels. Ryan has been played by Alec Baldwin, Harrison Ford and Ben Affleck.
With Thor director, Kenneth Branagh at the helm and a good dose of Kevin Costner as Ryan's CIA mentor, it technically should do no wrong.
Sadly, it is a tepid reboot. The story is too technical in parts, and never really gets the blood pumping.
Spy-loving moviegoers spoiled by the Bourne trilogy and increasingly sophisticated Bond flicks will be disappointed.
Rating: 3/5  stars