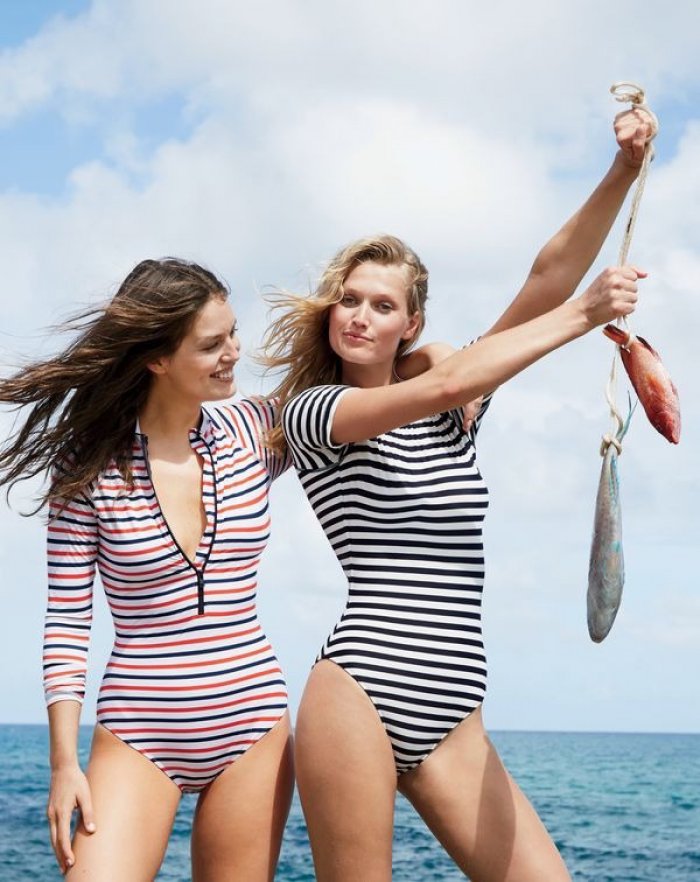 Emily wears J. Crew Long-Sleeve One-Piece Swimsuit in Multistripe ($125). Toni wears J. Crew Open-Back Short-Sleeve Swimsuit in Classic Stripe ($118).
Get ready to hit the beach in style with J. Crew's April 2017 style guide. The American fashion retailer showcases fashions perfect for spring break in a new trend guide.
Models Toni Garrn and Emily DiDonato team up in these sun-drenched images. The new season showcases everything from one-piece swimsuits to embroidered tunics and animal-print bikinis. Check out more stylish beach finds from J. Crew below!
———————————————————–
J. CREW SWIMWEAR SUMMER 2017 LOOKBOOK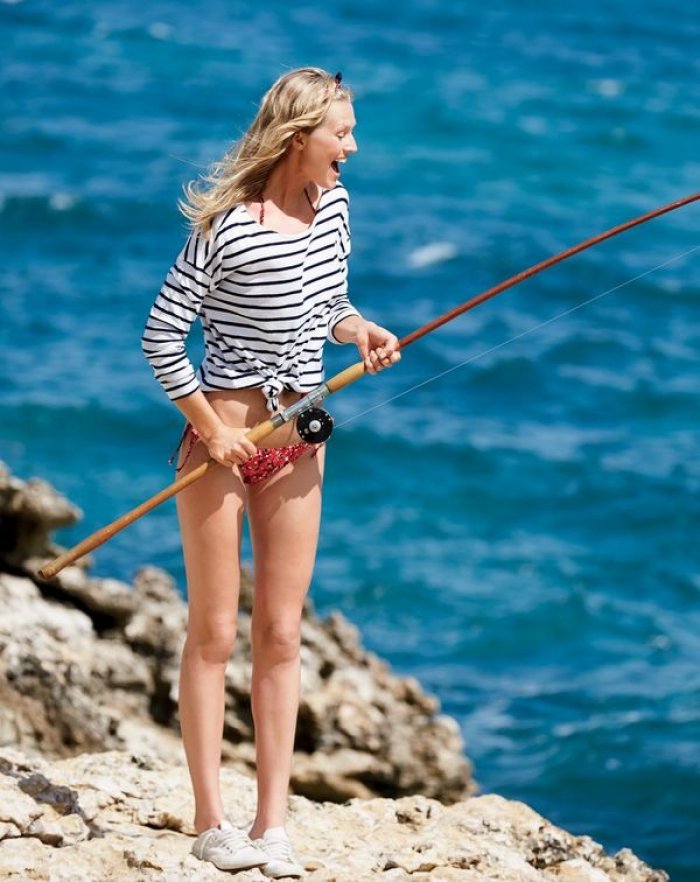 Saint James for J. Crew Slouchy T-Shirt ($90), String Bikini Bottom in Bandana Print ($29.99) and Tretorn Canvas T56 Sneakers ($68)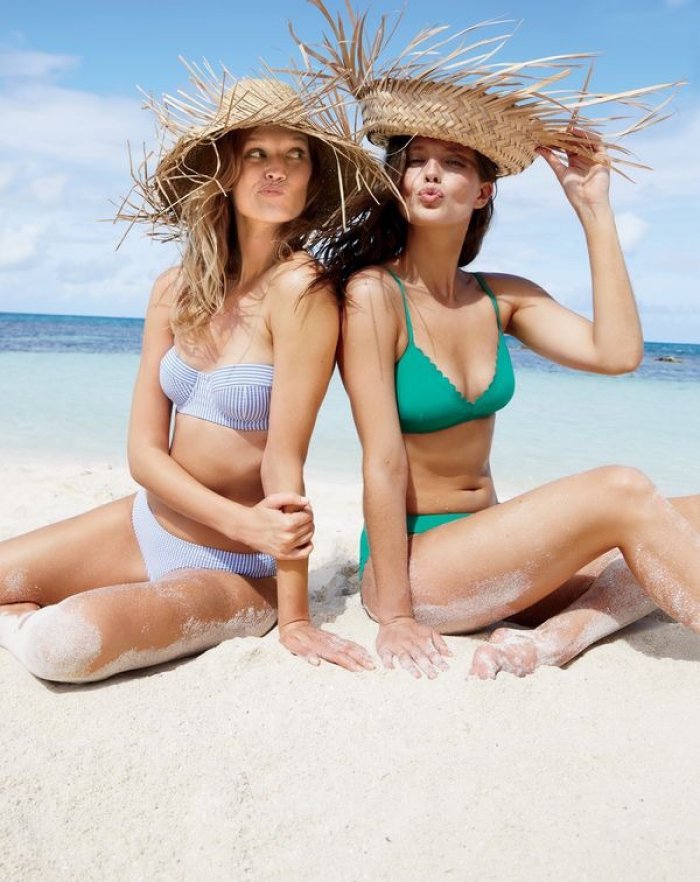 Toni wears J. Crew Underwire Bikini Top ($58) and Bikini Bottom in Seersucker ($44). Emily wears Scalloped French Bikini Top ($68) and Scalloped Bikini Bottom in Italian Matte ($54)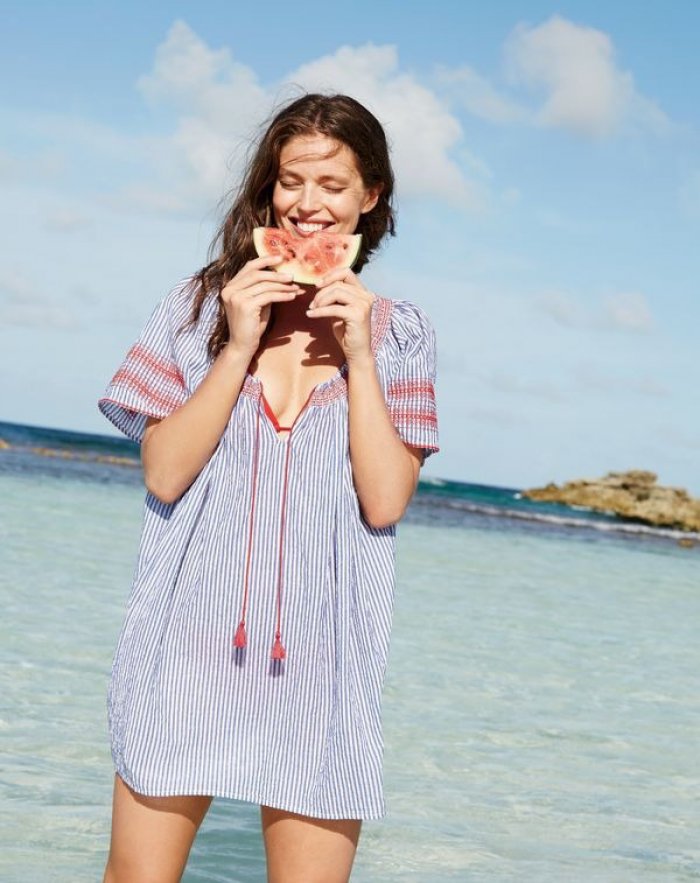 J. Crew Embroidered Tie-Front Tunic ($75)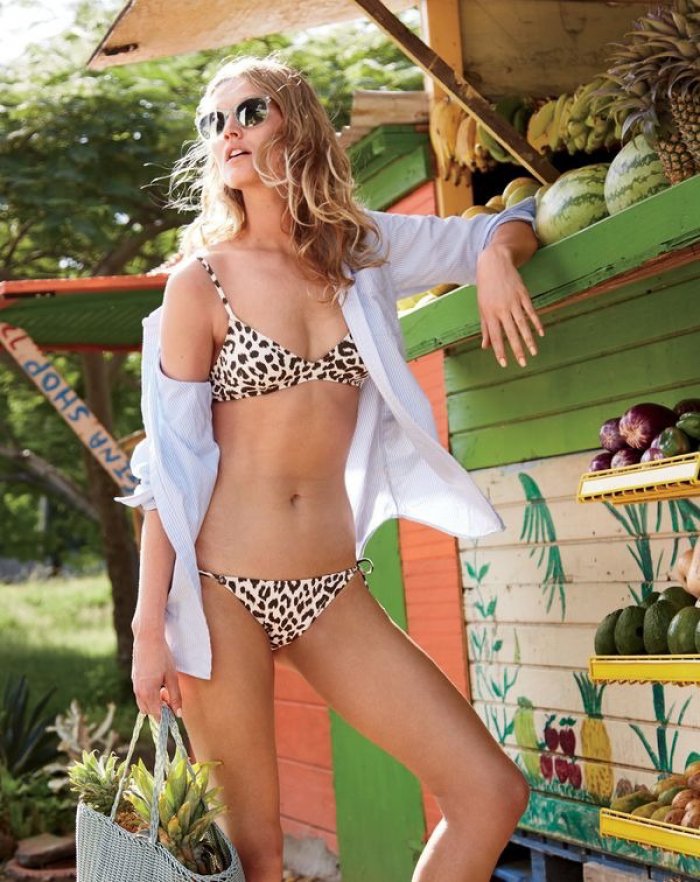 J. Crew French Bikini Top in Leopard Print ($52) and String Hipster Bikini Bottom in Leopard Print ($44)
J. Crew T-Back One-Piece Swimsuit in Leopard Print ($110)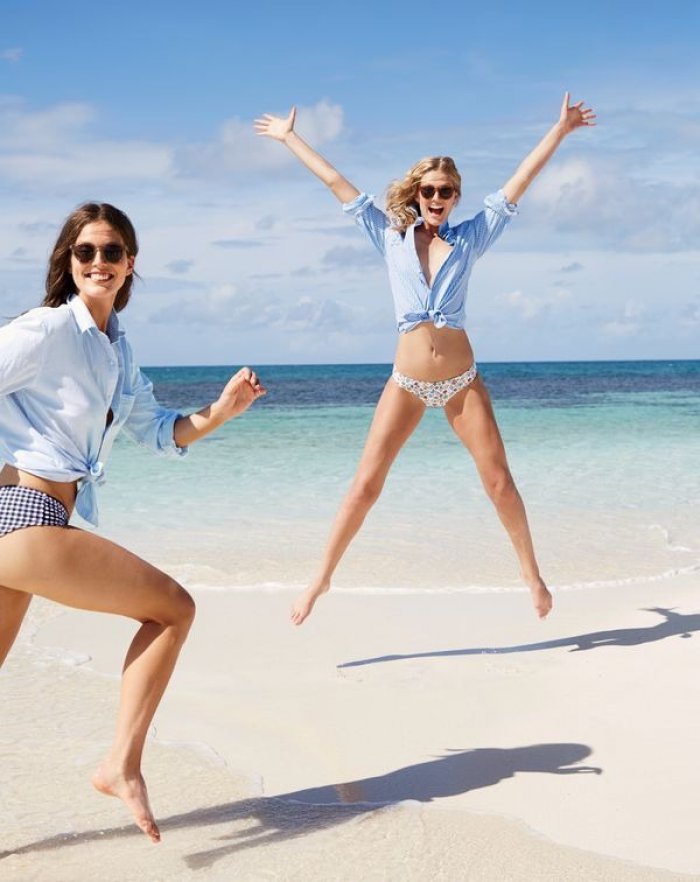 Emily wears J. Crew Frankie Sunglasses ($118) and Gingham Bikini Boy Short ($50). Toni wears J. Crew Frankie Sunglasses ($118) and Hipster Bikini Bottom in Liberty Edenham Floral ($50)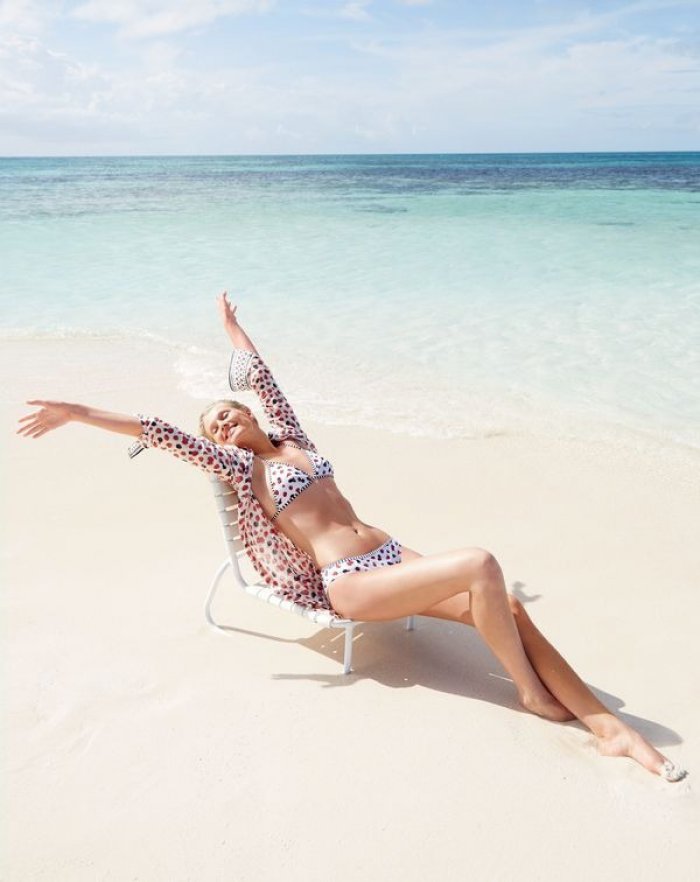 J. Crew Beach Shirt in Berry Print ($79.50), French Bikini Top in Berry Print ($52) and Surf Hipster Bikini Bottom in Berry Print ($44)