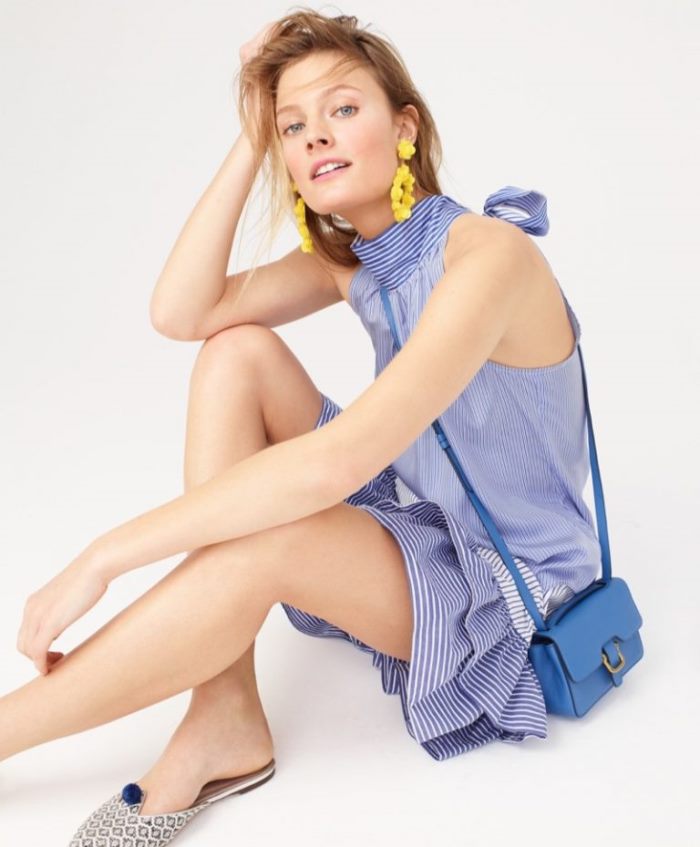 J. Crew Leather-Baked Sequin Petal Earrings, Tie-Neck Top in Striped Silk, Cocktail Stripe Ruffle Skirt, Edit Bag and Ikat Pointed-Toe Mules
American fashion brand J. Crew welcomes the summer season with its latest trend guide. Called 'Perfect Pairing', the fashion shoot focuses its lens on statement tops and earrings.
Models Constance Jablonski and Gracie Carvalho pose in a mix of off-the-shoulder tops, dangling earrings and flirty skirts. Paired with embroidered flats and crossbody bags, these looks are the perfect balance of casual and elegant.
——————————————————————————
J. CREW STATEMENT EARRINGS & TOPS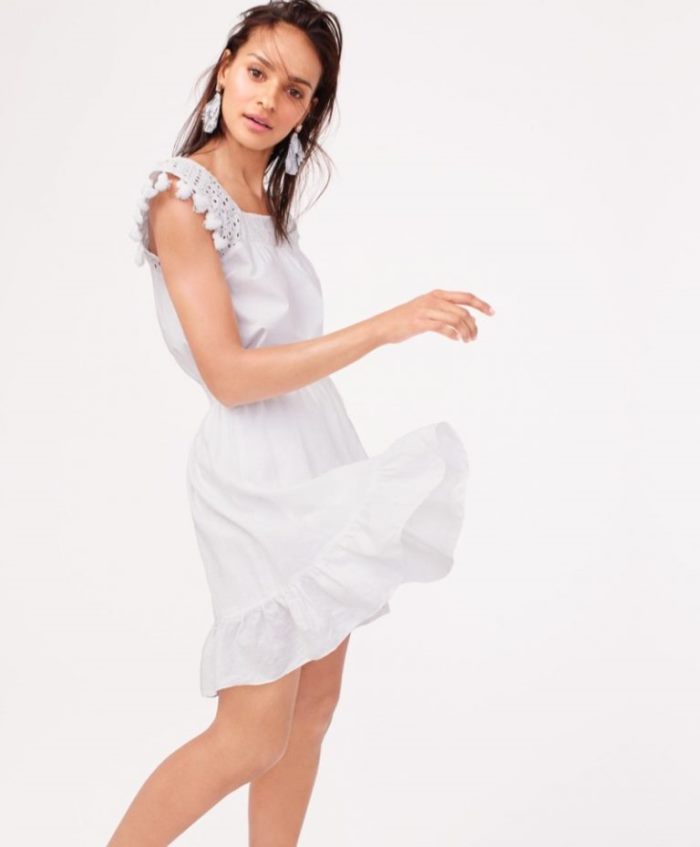 J. Crew Metallic Raffia Hoop Earrings, Eyelet Top with Tassel Trim and Linen Ruffle Skirt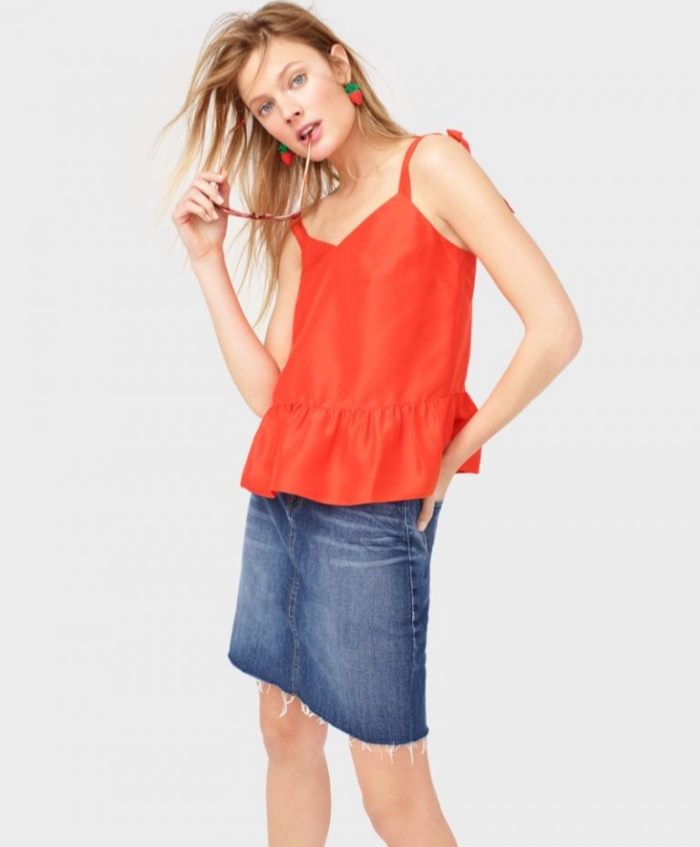 J. Crew Strawberry Earrings, Silk Tie-Shoulder Peplum Top, Denim Skirt with Raw Hem and Franny Sunglasses
J. Crew Beaded Ball Earrings, Polka-Dot Cold-Shoulder Top, Tie-Waist Short in Cotton Poplin, Striped Straw Clutch and Lily Raffia Flats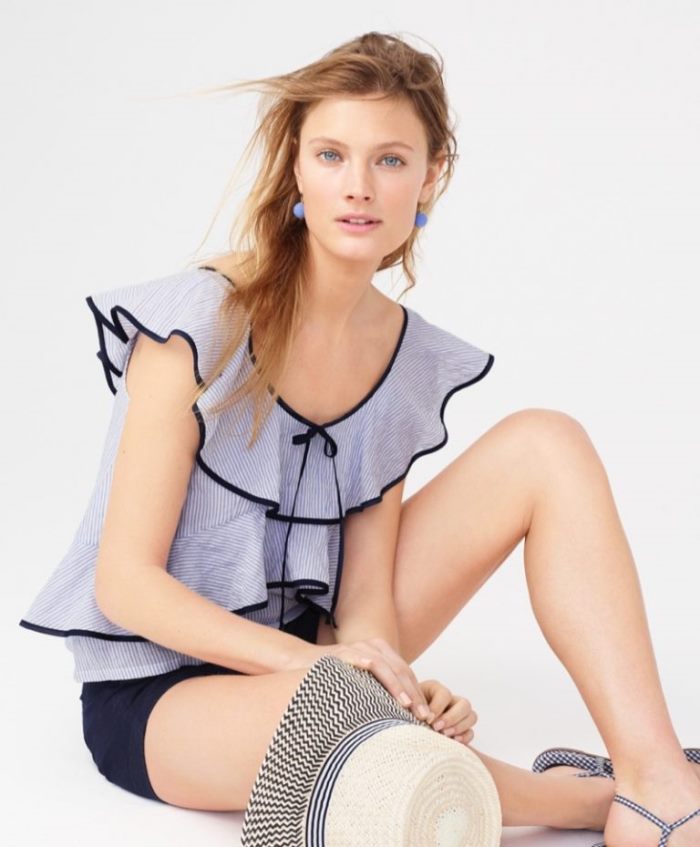 J. Crew Beaded Orb Earrings, Tipped Ruffle Top in Stripe, 4" Stretch Chino Short, Straw Hat with Pom-Poms and Gingham T-Strap Bow Sandals