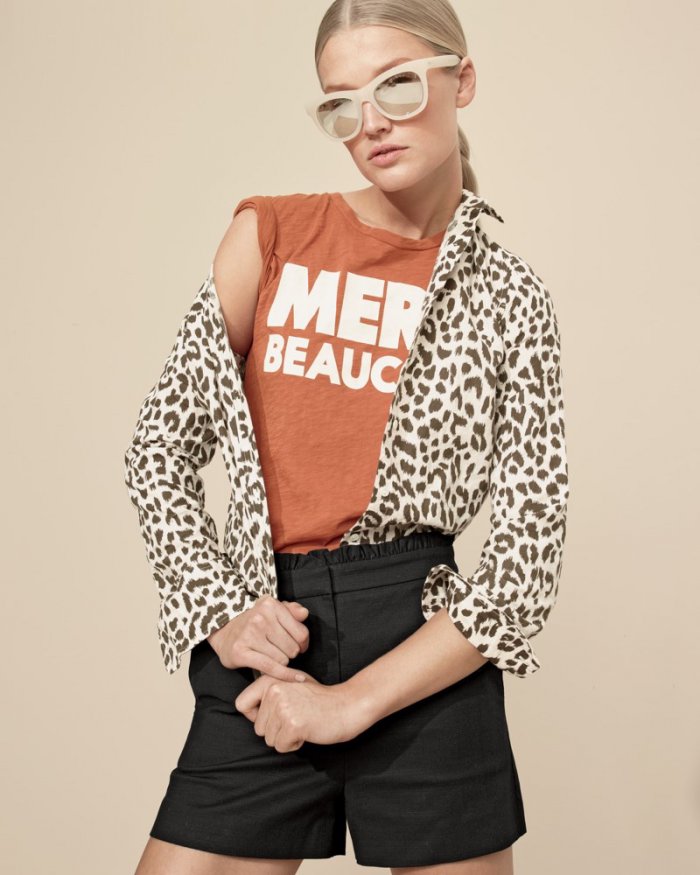 J. Crew Cotton-Linen Perfect Shirt in Leopard Print, Merci Beaucoup T-Shirt, Ruffled Short and Betty Sunglasses
A chic color palette that never goes out of style happens to be neutral. And J. Crew showcases ways to update the timeless trend with a new style guide.
Model Toni Garrn stars in the 'Un-Boring Neutrals' shoot where white, khaki and black get a daring update featuring leopard prints and stripes. Get ready to shine in muted tones this season with J. Crew's casual tees, tailored jackets and wide-leg pants.
————————————————————————————-
J. CREW NEUTRALS SPRING 2017 LOOKBOOK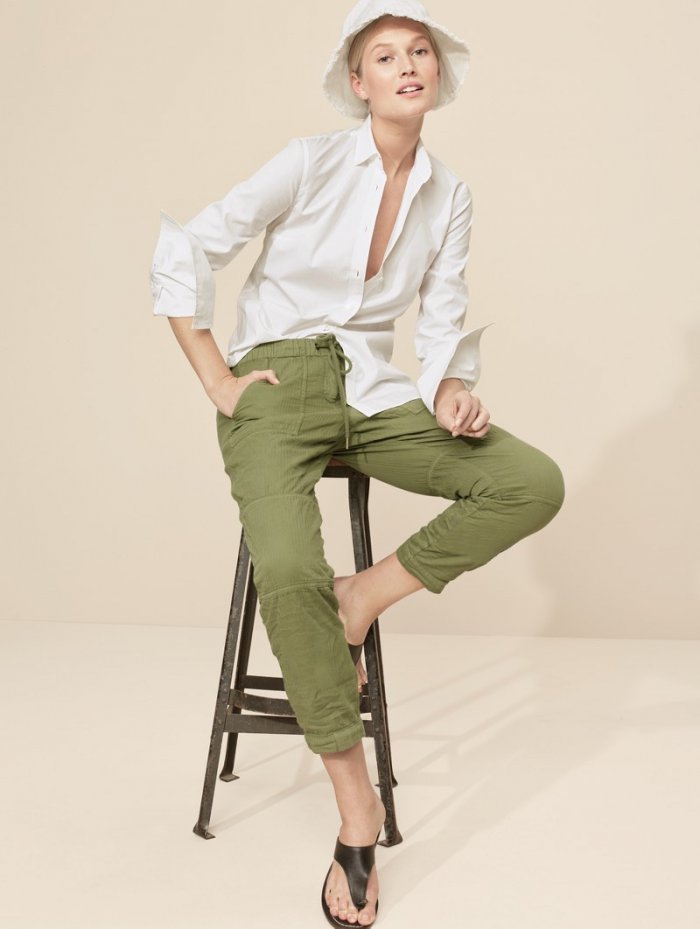 J. Crew Denim Bucket Hat, Thomas Mason for J. Crew Boy Shirt, Pull-On Cargo Pant and Playa Sandals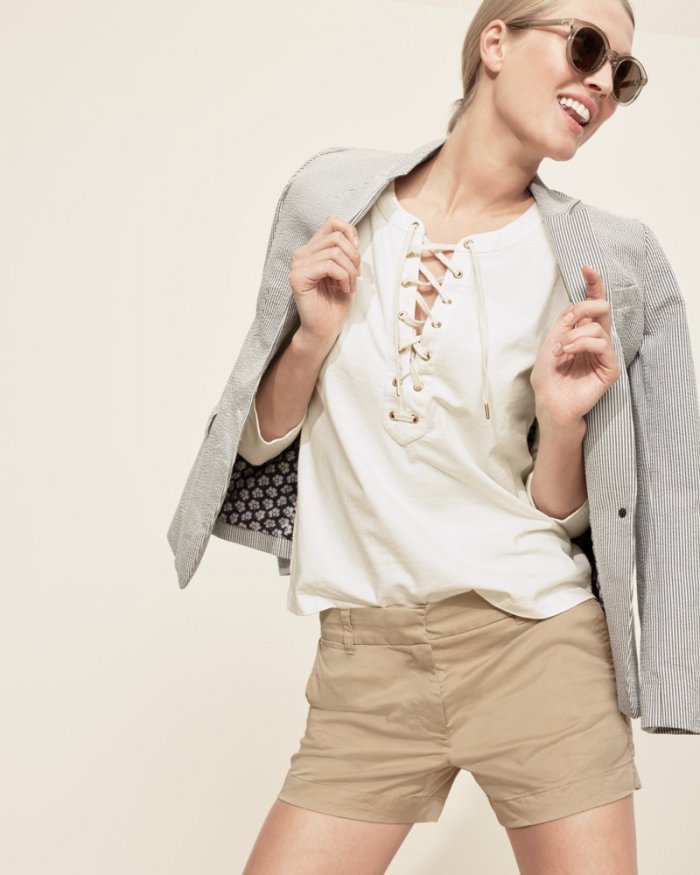 J. Crew Regent Blazer in Seersucker, Lace-Up T-Shirt, 4″ Stretch Chino Short and Frankie Sunglasses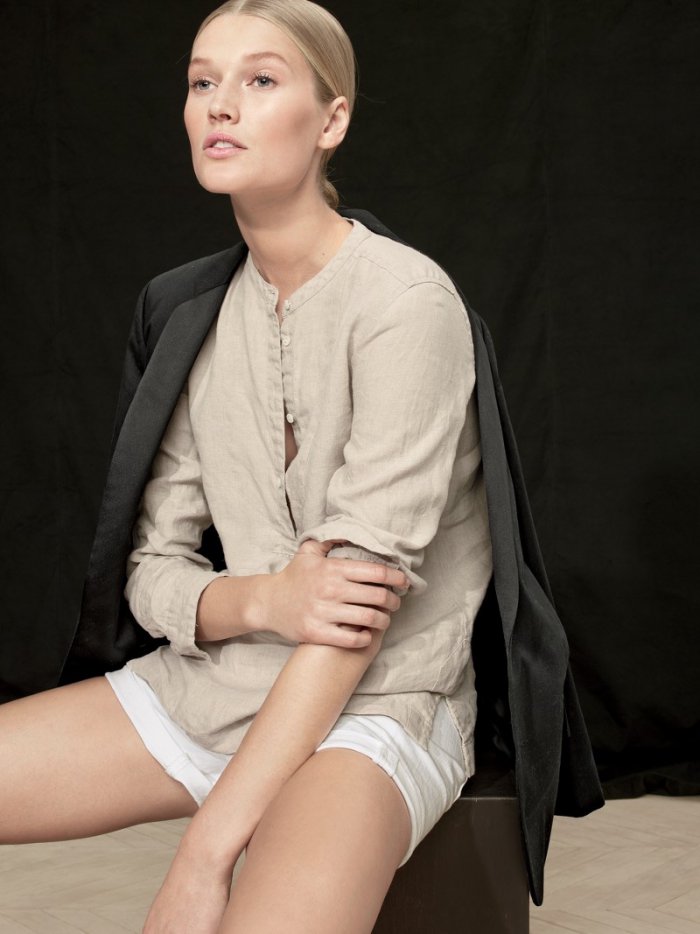 J. Crew Ludlow Tuxedo Jacket in Italian Chino, Popover Shirt in Irish Linen, Denim Short in White and Lace-Up Espadrilles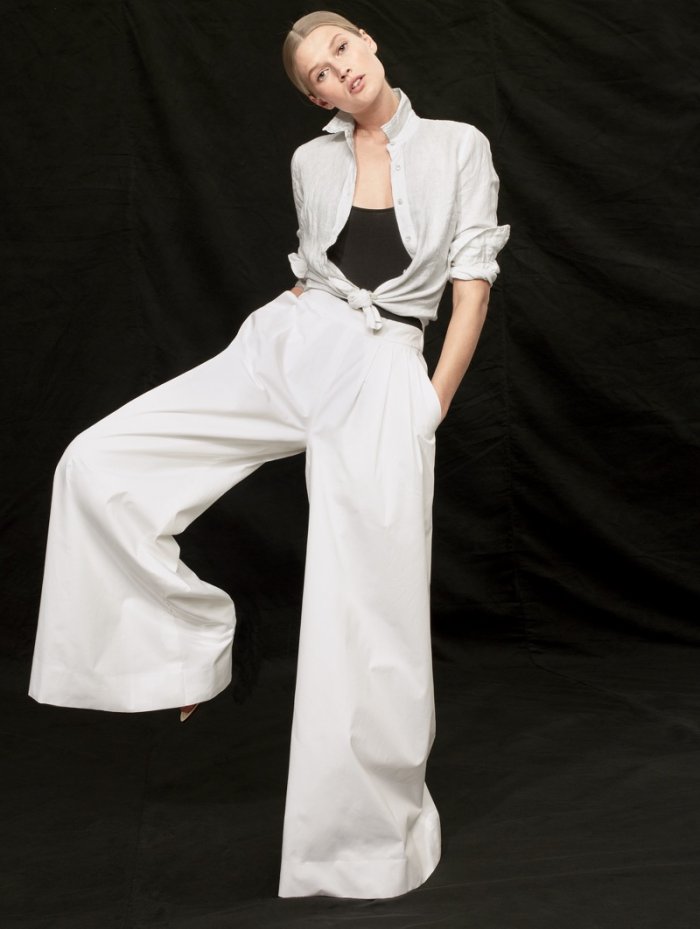 J. Crew Perfect Shirt in Piece-Dyed Irish Linen, Spaghetti-Strap Bodysuit, Collection Ultra Wide-Leg Cotton Pant and Playa Sandals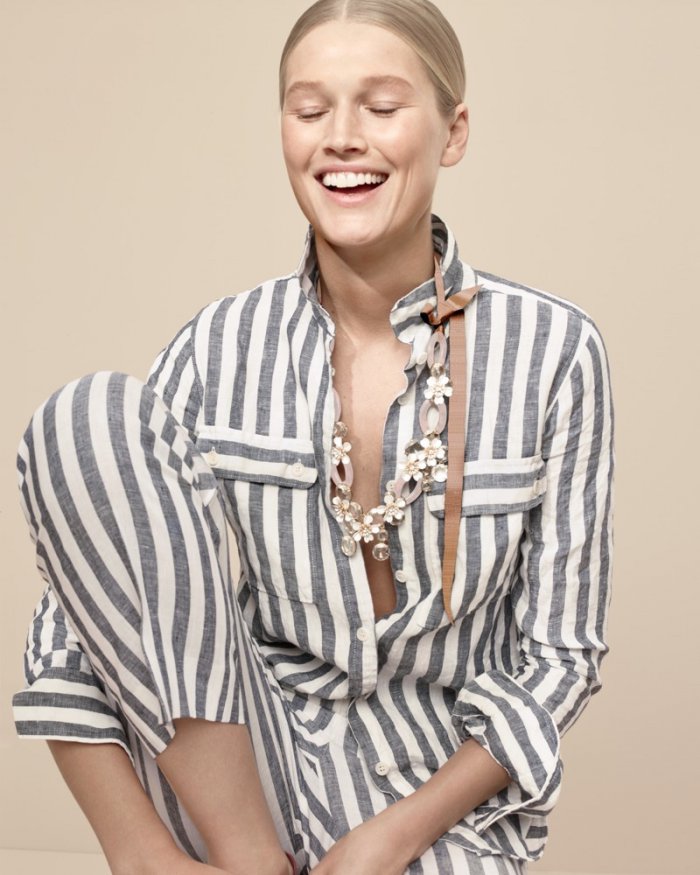 J. Crew Button-Up Shirt in Striped Linen, Cropped Pant in Striped Linen and Lily Link Necklace