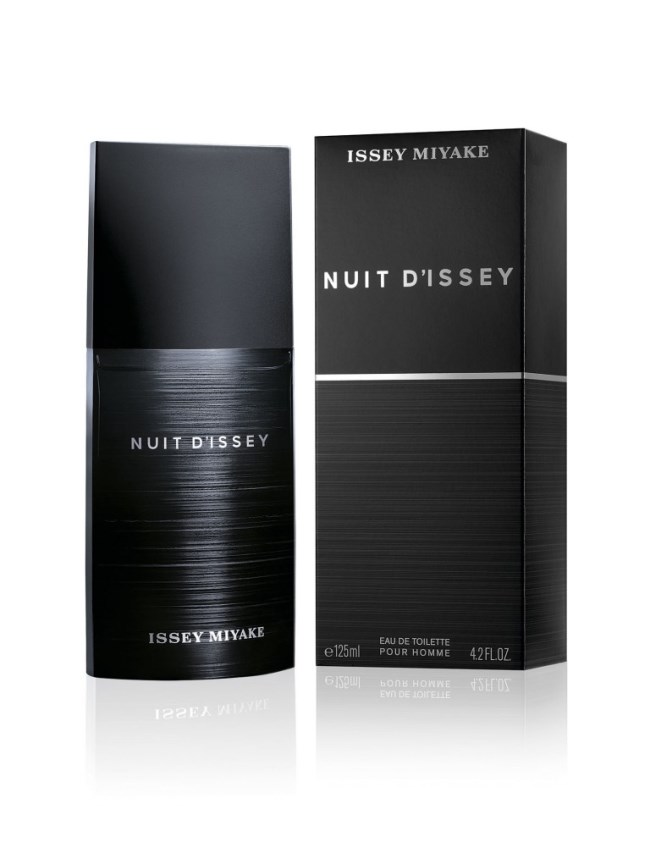 Issey Miyake will  launch a new woody fragrance for menl-Nuit d'Issey.
Immersed in the heart of the night.
Into the night.
A new experience.
Nuit d'Issey.
For the launch of his new fragrance for men, Issey Miyake, in collaboration with visual artist and photographer Ryan Hopkinson, carries us into the heart of a mysterious night. Into the heart of an immoderate landscape where glimmering moonlight underscores the relief of a graphic, majestic nature.
An initiatory journey under the protective and kindly shadow of the moon, which serves as a guide for the man who walks alone, absorbing the force of the nocturnal elements to gather up new energy.
At night, emotions are amplified and magnified; sensations are intensified. Landmarks are lost in an immersive dive toward the discovery of a new world.
Bold, free and brave, the Nuit d'Issey man commands admiration. Game for any experience, inclined to rise to challenges, he dives. After his brief getaway, he resurfaces, filled with a natural power to attract… the messenger of this new fragrance.
Anchored in the night.
A black and moonlit night, in the fullness of a world in which the majestic bottle floats and glides on the elements.
The magic of lunar attraction.
The fascination of Nuit d'Issey.
Issey Miyake Nuit d'Issey will be available in 125 ml Eau de Toilette .