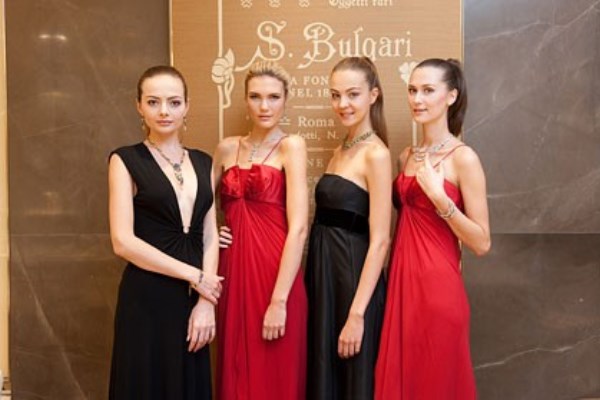 Italian luxury brand Bulgari recently opened its fourth and largest boutique in Singapore, at the Marina Bay Sands Shoppes, an annex to the Marina Bay Sands casino and resort complex.
Bulgari Group CEO Francesco Trapani himself attended the opening of the 3,600sqf store, which also saw plenty of local glitz and glamour.
The Rome-based Group also took the opportunity to introduce a new handbag collection designed by film icon Isabella Rossellini.
With three separate areas for jewelry, watches and leather accesories (leather taking center stage), Bulgari's internal design team clearly means to emulate the design codes of the brand in the styling. The use of Rosa Asiago marble and the use of warm lighting speak to this urge.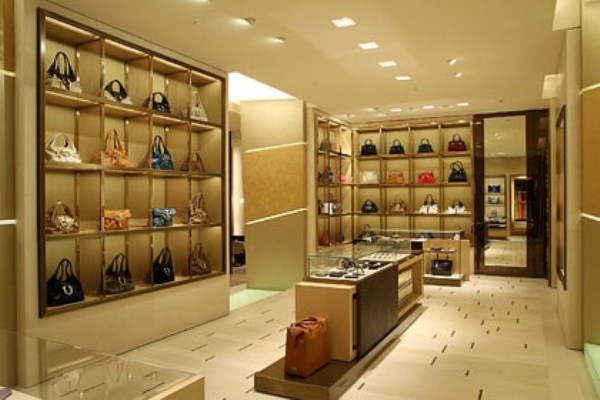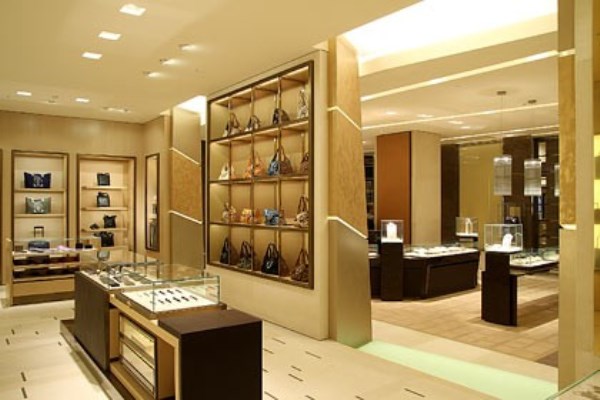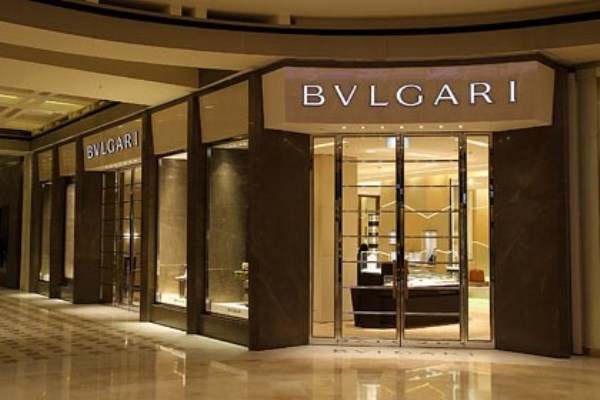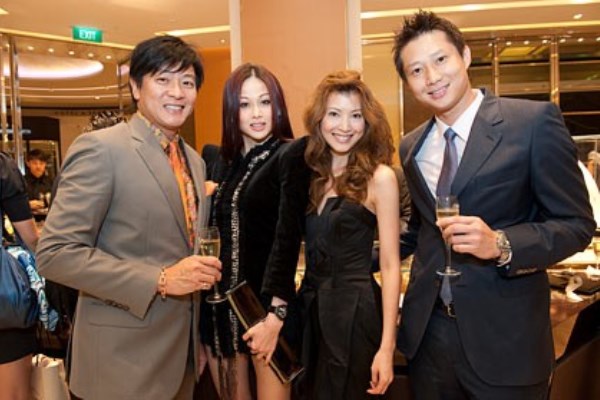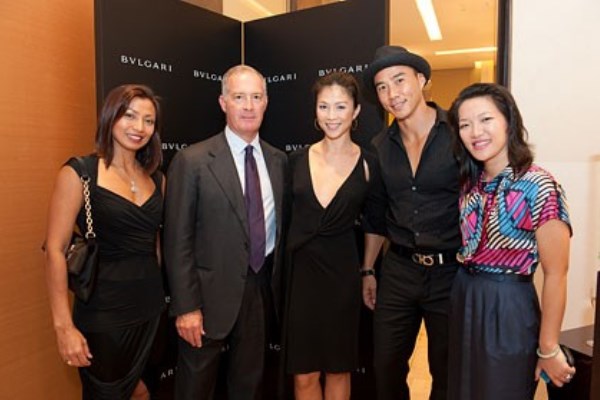 (L-R) Guest, Francesco Trapani, Bulgari Group CEO, Wong Li-Lin with husband, Allan Wu, and guest