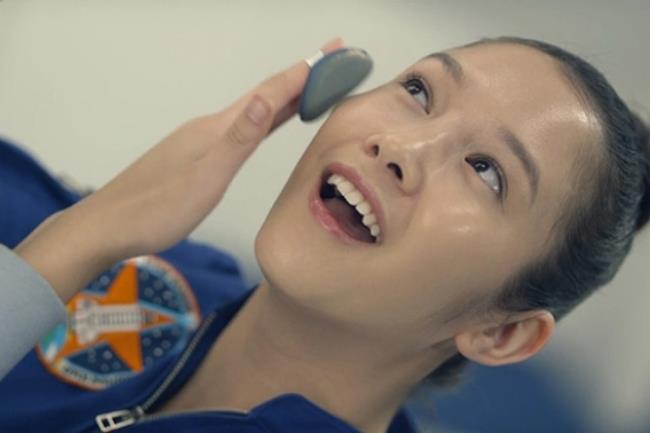 Owned by Amorepacific, it is estimated that one IOPE Air Cushion is sold every 30 seconds across Asia.
Korean agency Innored proves that beauty can be pretty badass, with this zero gravity makeup stunt promoting the IOPE Air Cushion. The advert has been viewed over five million times on YouTube since it went live less than two weeks ago. A brave Korean woman volunteered to apply the stuff while inside a giant plane nosediving towards the earth, leaving her entirely weightless in the process. The extreme stunt involves a plane, which soars into the sky before plunging to earth for 30 seconds.
Along with wow viewers, the commercial also seeks to prove that Korean women are not as "naturally beautiful" as many might assume, but actually do rely on products such as the IOPE Air cushion for full, professional-looking coverage, that can be applied anywhere, in a fraction of the time.