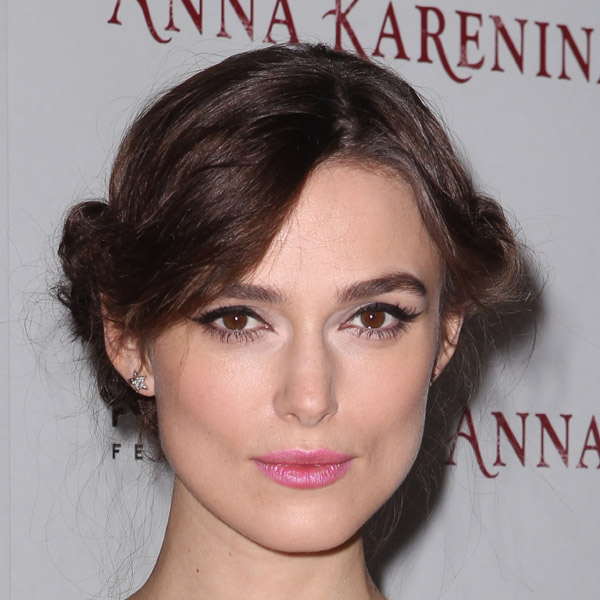 Who: Keira Knightley
Where: The LA Premiere of Anna Karenina
Why we like it: It's often hard to get flicked liner right but we've never seen a more perfect flick than this one on Keira Knightley. It follows the line of her lashes and thins at just the right place. Paired with the metallic pink lips, it's perfect for day or night.
How to get it at home: Tis the season for gift sets and special collections and Laura Mercier has come out with a winner this year.
The Flawless Face Book, $59, offers her compact tinted moisturizer, concealer, and powder to give a flawless base.
Groom your eyebrows but don't overfill or shape them. The hard line of the liner is enough definition for your face. Get a smooth and even base on your lid by using a sheer cream shadow such as BECCA's Eye Tint in Vicuna, $24.
Next, get your perfect flick using the Script Precision Liquid Liner by Hourglass, $32. Start very thin in the inner corner, build it slightly thicker above the pupil, and back down toward the outer corner. This pattern will allow you to get a directional swoop outwards without needing a heavy line.
Coat your top lashes in your favorite mascara and use Clinique's Bottom Lash Mascara, $10, on the lower lashes to mimic Keira's very defined lash line.
Finish off your look with LORAC's Multiplex 3D Lip Gloss in Cliche, $22.
(Image above: FayesVision/WENN.com)