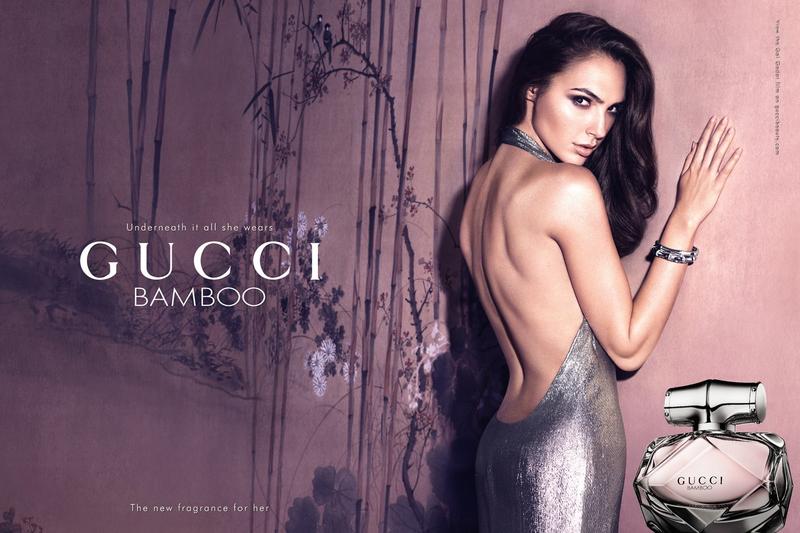 Gal Gadot for Gucci Bamboo Fragrance advertisement
After taking a look at the commercial earlier this month, Gucci has unveiled the new fragrance campaign for its Bamboo scent.
Actress Gal Gadot, who is set to play Wonder Woman in next year's 'Batman v Superman: Dawn of Justice', sparkles in a silver metallic dress while flaunting her backside with a low-cut halter top look. The image was captured by Mert & Marcus.