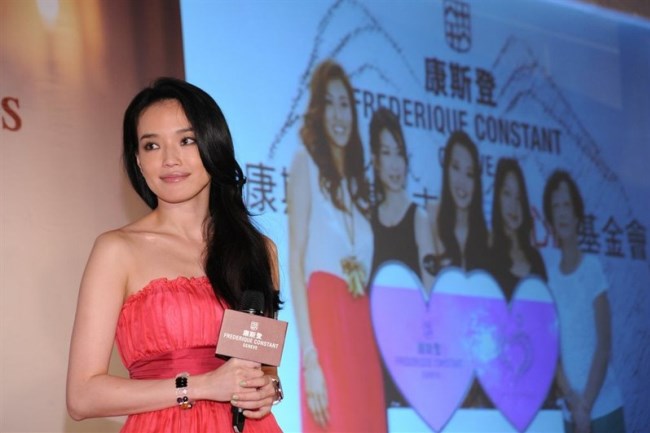 Frederique Constant, Swiss watchmaking firm, held a charity dinner in support of World Heart Day 2013, to celebrate their collaboration with the World Heart Federation and the Hong Kong College of Cardiology, on July 30 in Hong Kong, with actress Shu Qi in attendance.
Guests were invited to the prestigious Aberdeen Marina Club, where they were able to understand more about prevention of cardiovascular diseases amongst women and children. Shu Qi, who is also a brand ambassador for Frederique Constant, is strongly dedicated to the cause. She wore a Frederique Constant Amour Heart Beat watch to the dinner, and shared, "I have worked closely with Frederique Constant on charitable events for years, putting focus on women and children. The brand has particularly launched the special edition, Ladies Automatic – World Heart Federation, to mark the partnership. The moving caliber showing through the aperture on dial, is just like the beating heart, symbolizes our passion towards lives."
Shu Qi also made a visit to the hospital to get experience heart-checking procedures and equipment, highlighting that prompt medical treatment is absolutely crucial. "We do believe the message of preventable actions from heart disease will be reached further to the public, with the aid of extended impact of Frederique Constant and Ms. Shu Qi," said Dr Chris Wong Kwok-yiu, President of HKCC.
The dinner also featured an auction, where five watches were donated by the brand, with Shu Qi presenting the auction pieces, including the Amour Heart Beat which she designed and autographed the watch cases for. The profits went to the World Heart Federation, who thanks to the generosity of dinner guests, earned HK$300,000, which will help combat heart disease and strokes.