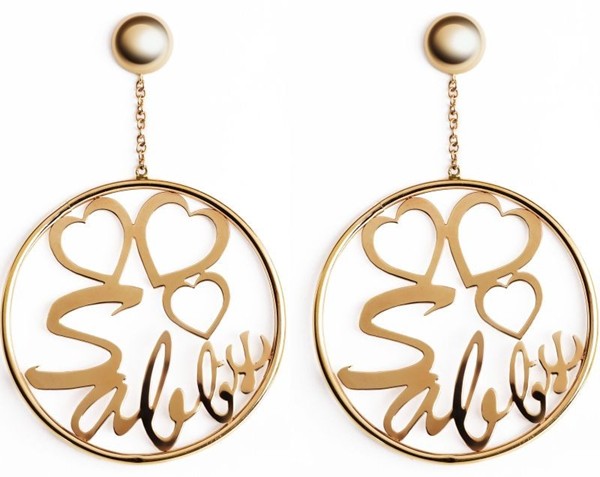 Renowned jewelry brand Flower Diamond have released the latest in the line of glamorous jewels: bespoke gold Love earrings.
Flower Diamond are well-known for the attention to detail, the luxurious craftsmanship of the jewelry they produce, and the chic styles that are popular with celebrities like Mariah Carey, Hilary Swank, and Janet Jackson. Creative director Roslind Ng strives to create the ultimate in stylish, high quality and elegant jewelry.
The brand has delivered with the Love earrings. Gold hoops dangle from a chain linked to a rounded stud, and contain up to 10 letters, symbols or numbers of your choosing. It can also come in 18k white, yellow or rose gold, allowing for it to be customized right down to the very last details. It also means an extremely personal gift for family, friends or loved ones, who would appreciate the thoughtfulness of a personalized message on the earrings. Diamonds can also be added for extra sparkle.
The earrings need to be ordered 3-4 weeks in advance.