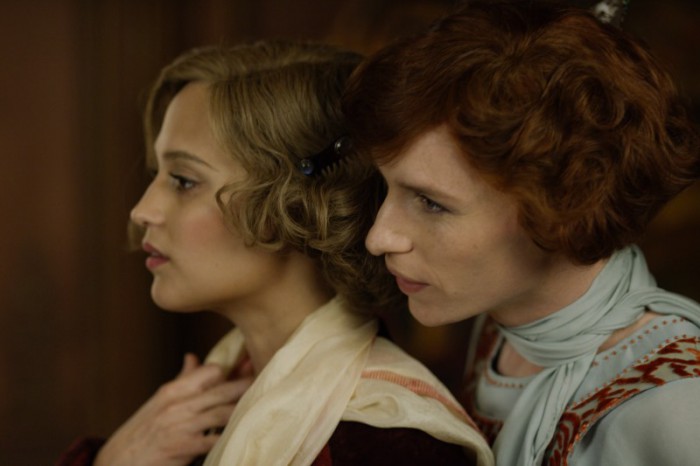 To say that the film resolves with a landmark sexual reassigment surgery isn't much of a giveaway, though reviewers and punters will be hell-bent to avoid any further Oscar suggestions. Tom Hooper may be known for the award-winning "The King's Speech", it is his current offering "The Danish Girl" that encapsulates the relevance of gender fluidity and social acceptance (did someone say Caitlyn Jenner?) for 2015. This could test the boundaries further with the recent appearance of Jaden Smith in a Louis Vuitton skirt, or transgender model Lea T on the cover of Givenchy's recent campaigns.
In Denmark, oil painter Einar Wegener (Eddie Redmayne) dazzles the local art scene with an exquisite array of pieces. With a twist of fate, Einar was roped in as a female model for his wife, Gerda's latest portrait painting. This marked a sexual awakening for Einar, who was christened as "Lili" by a close friend. He begins observing delicate nuances from aristocrats, passers-by and even a stripper from an insightful visit to a Parisian peepshow. Looking to make sense of this change, both Einar and Gerda confronts his (or should I say her) inner demons, yet leeching off her seduction to feed Gerda's series of Lili portraits, propelling her success in the Arts scene.
Being the center of attention fuelled Einar's desire to become entirely woman. The Danish Girl treads lightly on the complexities of being a gender fluid individual. Hooper had toyed with relationship dynamics between the estranged couple. Lili takes on a superficial, flighty demeanor which plays off Gerda's steely candour in keeping the marriage alive. It is with these unsettling confrontations that Redmayne and Vikander shine. Vikander's intensity is perfectly restrained, weaving together grief with a tinge of unbridled optimism, while Redmayne's frail, distraught gaze dishes part inward insecurity, part shame.
The overall package is a well-executed picturesque semi-biography, designed to feel like a coming-of-age story in our times. Hooper's impartial portrayal of history's transgender pioneer challenges the audience to both love and hate this remarkable yet incredulous story. For the least, Einar and Gerda weren't "in love" in the marriage sense, but as kindred souls intertwined ineffably into a creative force that sparked what we see as Lili – ever-unyielding yet delicate.
The Danish Girl opens in Singapore, today, 7 Jan 2016.
(Images via Focus Feature)