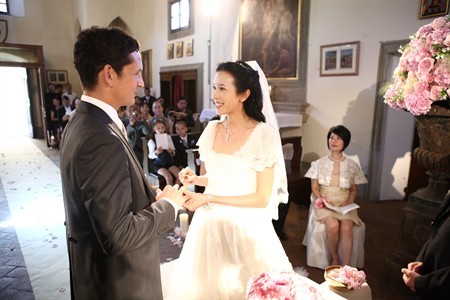 Singer and actress Karen Mok walked down the aisle in a fairy tale wedding – in the idyllic pastoral countryside of Florence, Italy, no less – to her German sweetheart, Johannes, wearing enchanting creations from De Beers Diamond Jewellers.
The sequence of events which led to the wedding was equally heartwarming: the 41 year old Karen recently won the Best Mandarin Singer Award at the 2011 Golden Melody Awards in Taipei, where she publcly announced her engagement and marriage to Johannes, whom she met when she was just 17 years old.
The private wedding took place in Il Borro, a quaint village in the heart of Tuscany, a town filled with much history and romance: it was, after all,  the background to Leonardo Da Vinci's iconic painting, the Mona Lisa.
For the ceremony, which was witnessed by 100 close friends and family, Karen Mok walked down the aisle in a lovely cream gown, accessorized with the most ethereal and exquisite pieces from the De Beers Wildflowers High Jewellery collection. Scroll down to see more of the beaming bride, as well as the gems she wore on her happy day.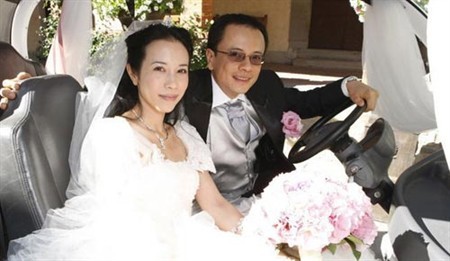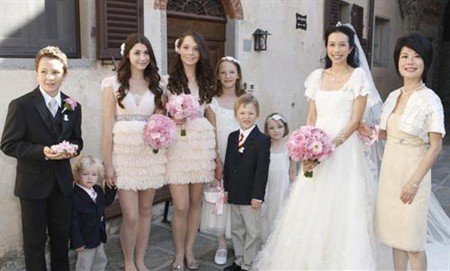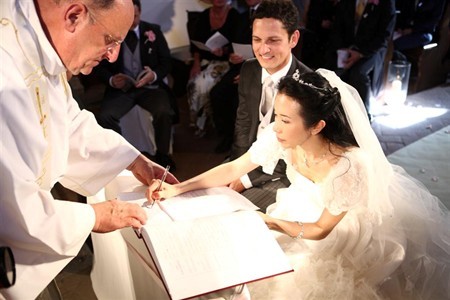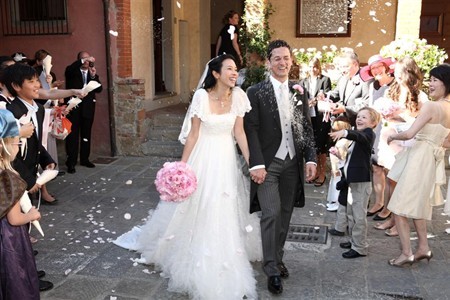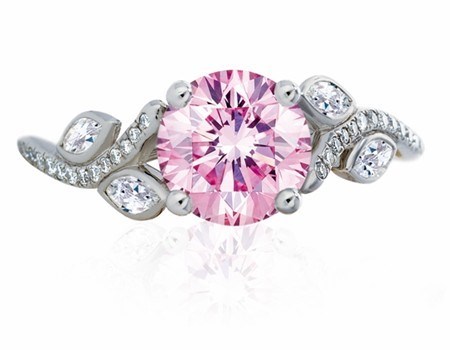 The Adonis Rose Ring
– Special one-of-a-kind pink edition
– 0.93 carat fancy pink diamond
– 1.26 total carat weight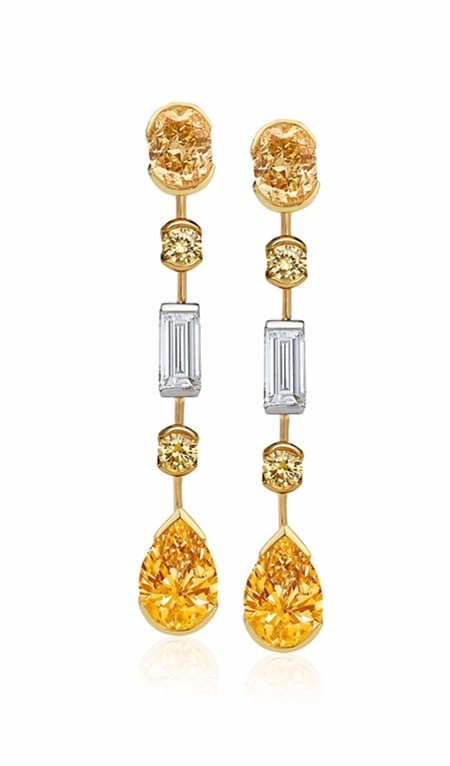 The Swan Lake Drop Earrings
– 10 specially selected De Beers diamonds including a combination of white and fancy yellow diamonds
– 4.11 total carat weight
– Set in 18K white and yellow gold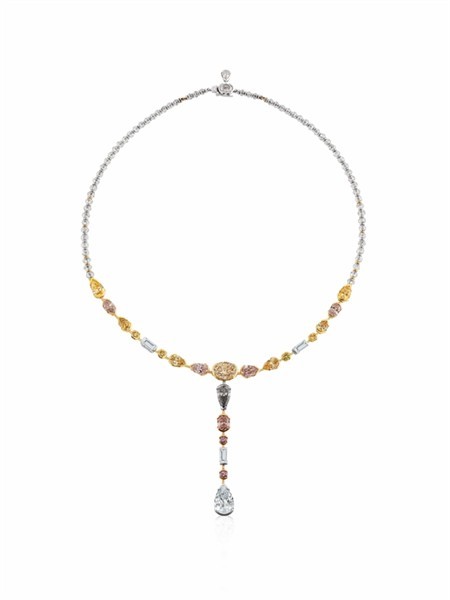 The Swan Lake Necklace
– 92 specially selected De Beers diamonds including a combination of fancy yellow, fancy orange, fancy pink, fancy grey and white diamonds
– 36.71 total carat weight
– Set in 18K white, rose and yellow gold
The Wildflowers Cuff Bracelet
– 508 pavé diamonds
– 5.79 total carat weight
– Set in 18K white gold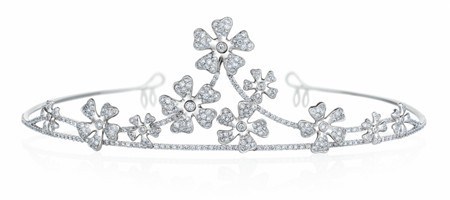 The Wildflowers Tiara
– 445 pavé diamonds
– 6.40 total carat weight
– Set in 18K white gold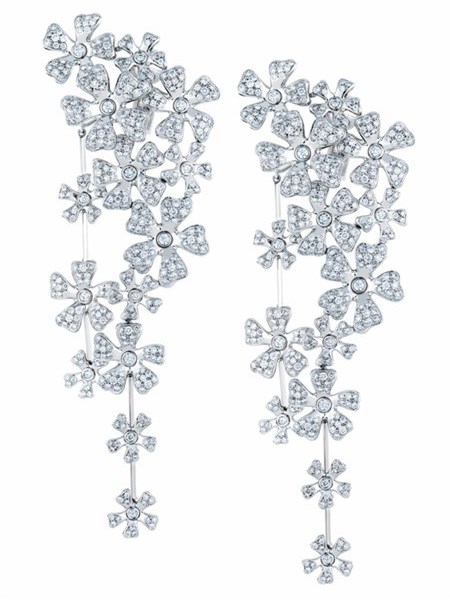 The Wildflowers Chandelier Earrings
– 407 pavé diamonds
– 4.31 total carat weight
– Set in 18K white gold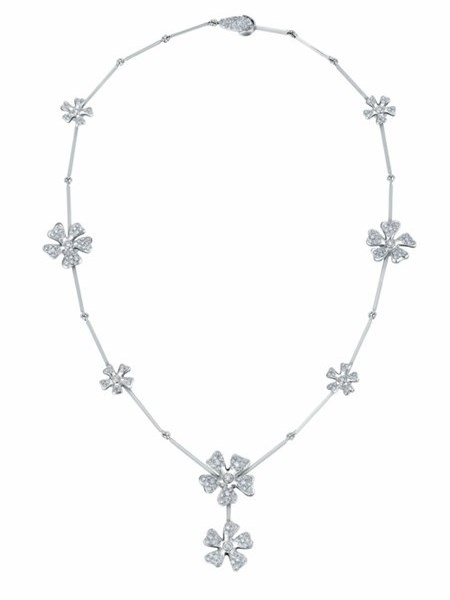 The Wildflowers Drop Necklace
– 202 pavé diamonds
– 1.57 total carat weight
– Set in 18K white gold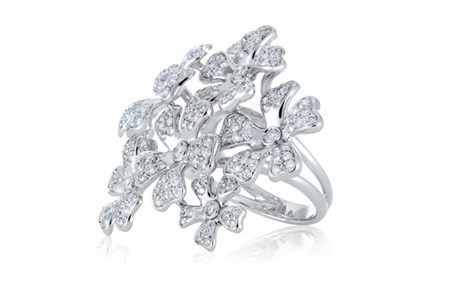 The Wildflowers Statement Ring
– 241 pavé diamonds
– 2.59 total carat weight
– set in 18K white gold