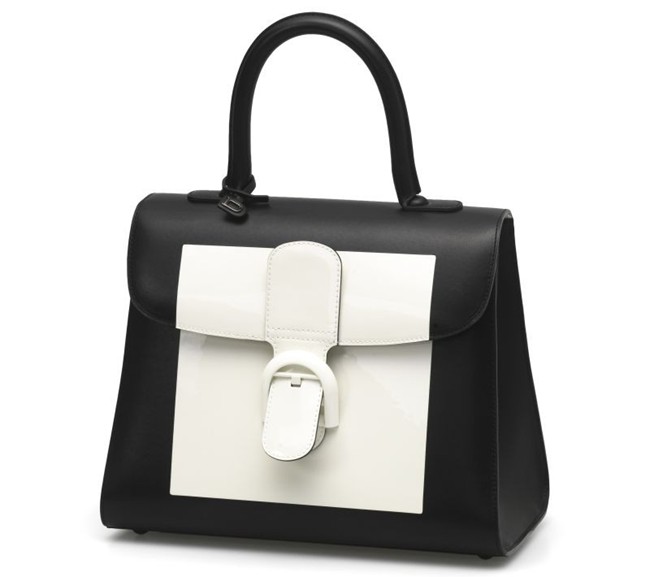 For an exceptional touch of elegance to celebrate the opening of its first boutique in Singapore, Delvaux has created an exclusive, limited edition of the Brillant – Delvaux's most iconic handbag which was first conceived in 1958. Baptized "The Brillant Smoking", this special edition is a remarkable feat of technical craftsmanship and outstanding creative design featuring the highest quality leathers and impeccable detailing.
The black-and-white edition for Singapore was inspired by Malevich's "The Black Square", one of the most famous paintings in Russian art. Like many of the artist's best-known works, this emblematic painting is an exploration of pure geometrical form. Made of Box Calf, this exclusive design is overlaid with an impeccable square of patent leather in Ivory. The discreet stitching, as close as possible to the finished edge, and the color of the buckle, in lacquered Ivory, transform this intricately made bag into a genuine work of art: the perfect geometrical form of the white square creates a sort of an optical illusion.
Each handbag in this limited edition of thirty was entirely handcrafted by Delvaux's master artisans in the house atelier in Brussels and is each embossed with its unique "Singapore Opening" mark of authenticity.
September 2015 marked the inauguration of the house's first boutique in Singapore. For the flagship Singaporean store, Delvaux chose the city's premiere shopping destination – Scotts Square Shopping Centre in the popular Orchard Road enclave.