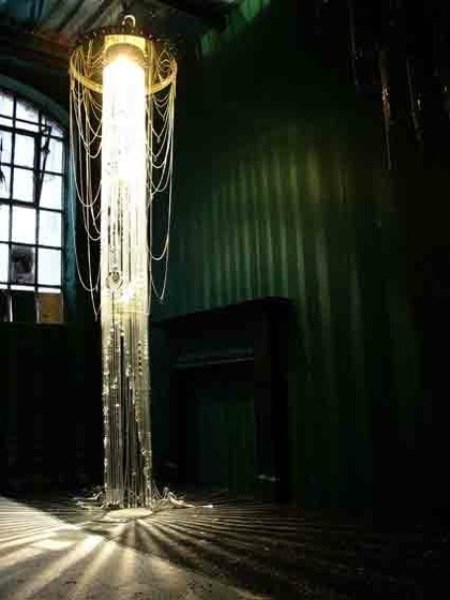 The work that comes out of Emerald Faerie is always engaging but their latest lighting design, Cinderella's Revenge is absolutely spectacular.
Recently installed in Liberty's store in London, it's an 8ft-drop, fibre-optic illumination which is an altar to the love of shoes. In particular the designer Fiona Gall has a fascination with De Havilland footwear.
As a result, De Havilland created a pair of shoes especially for the piece. With heels covered in leatherwork of gold & silver iguana skin, these shoes now form the apex of the chandelier. Suspended beneath the 'crown, the spot lit shoes hang surrounded by a curtain of tubular glass, metallic chain, Swarovski crystal, and other glimmering details.
To accompany this piece, the filmmaker Catherine Taylor is also producing four short films which will examine how shoes gave birth to this phenomenal design.
If you think you've found that feature you've been looking for, Cinderella's Revenge is priced at £15,000.