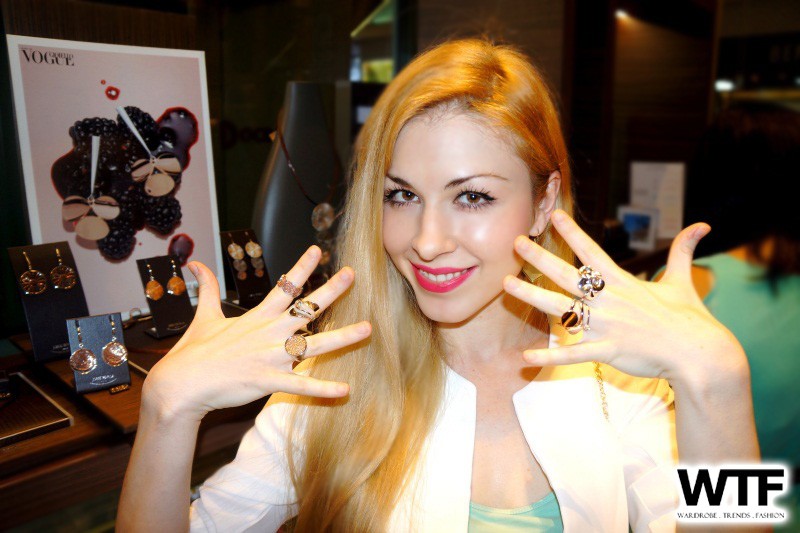 Vanessa Emily flaunting Jorge Revilla rings
A new multi-brand designer jewellery boutique, Embrace Jewellery, offering a comprehensive range of contemporary hand-crafted jewellery pieces from all over the world, including Barcelona, London, Holland, Los Angeles, Canada, Hong Kong and Singapore opens at Orchard Gateway.
Comprising a variety of stunning necklaces, bracelets, earrings and rings, the brands found at the boutique are exclusive to Embrace Jewellery.
Some of the jewellery designers that could be found in store are the award-winning design from Spanish designer Daniel Vior, who is known for his artistic aesthetic, featuring 925 Sterling Silver with natural gemstones and designs which are all handmade, Jorge Revilla whom defines his jewellery in a bold and statement-making manner and crafted with 925 Sterling Silver and set with natural stones and diamonds.
The jewellery boutique also features Canadian jewellery designer, Leah Alexandra, whose pieces are worn by Hollywood A-listers, including Jessica Alba and Reese Witherspoon, whose designs exude a timeless, fresh and versatile appeal that complement any occasion, from day to night. Using only the best materials from Sterling silver, 14k gold fill or 24k gold vermeil set with carefully hand-selected gemstones and freshwater pearls.
For those who want to reconnect your inner self to boost your body's energy, Daisy London's range of Chakra bracelets, which are crafted in 925 Sterling Silver or 24 karat gold plated, is an iconic interpretation of ancient eastern philosophy of the seven Chakras. Worn by celebrities, such as Sienna Miller and Cheryl Cole and fashion editors alike, the bracelets come in coloured cords representing a colour of the rainbow.
Finally, not to be missed out is the handcrafted 925 Sterling Silver charm bracelets from Joy Jewellery. Designed by Dutch Eugenie de Blecourt, and spotted on the wrist of celebrities like Beyonce, the bracelets emanate an understated femininity and represent all the good things in life – love, luck, friendship and protection. Inspired by the rich and magical culture of Bali, the design of charm bracelets are made more unique with Italian elements that gives it a touch of sophistication. Designed by an American designer, Elizabeth Schricker, her brand, Oia Jules (pronounced Ee-ah Jules) has developed a signature style of "laid back glam" by combining natural gem stones with chunky chains, mixed metals and rhinestones.
"Embrace Jewellery is set up to embrace the goodness of life and celebrate the beauty of jewellery. Each brand and piece is carefully curated to ensure that they are unique and stylish, yet highly-affordable to our discerning shoppers", said Ms Shareen Wong, a former radio presenter, who owns Embrace Jewellery as well as lifestyle and accessories store, Kai Life, at Holland Village Shopping Mall and Great World City.
The jewellery prices at Embrace Jewellery range from $50.00 for a pair of earrings to $800.00 for a statement necklace.
For the month of June 2014, enjoy 10% off any jewellery piece from the Spanish designers and 20% off any 2 pieces from the collection.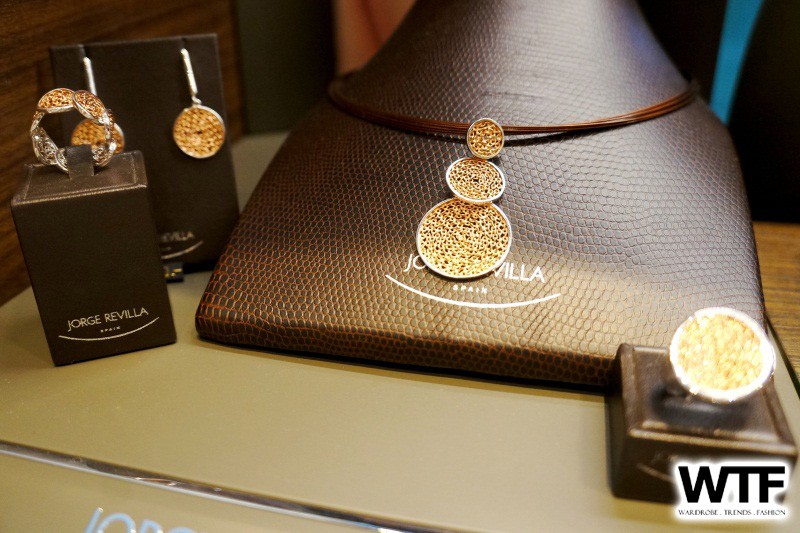 Jorge Revilla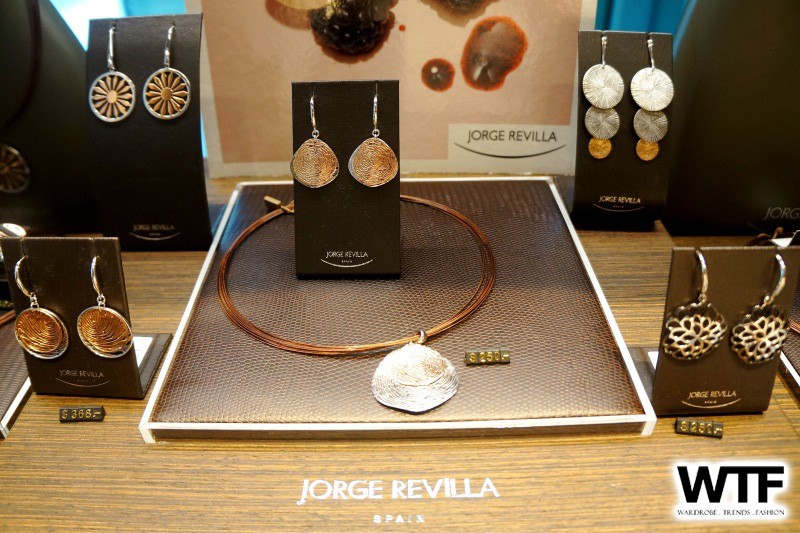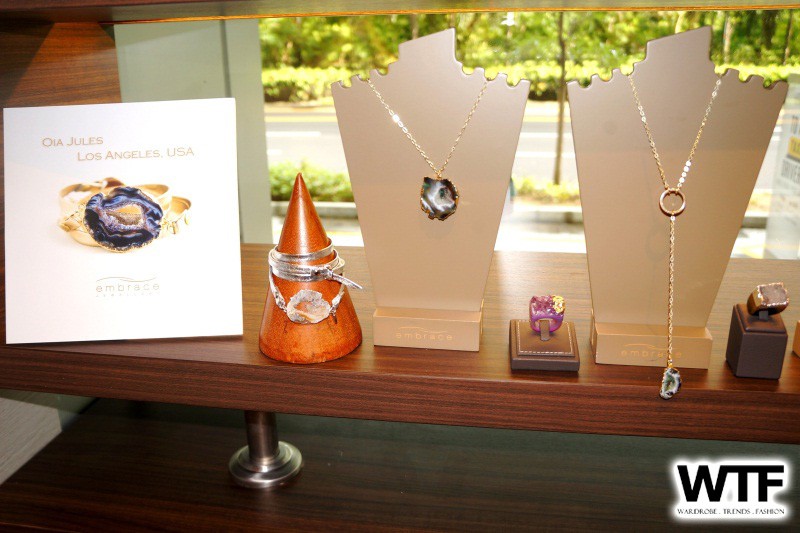 Oia Jules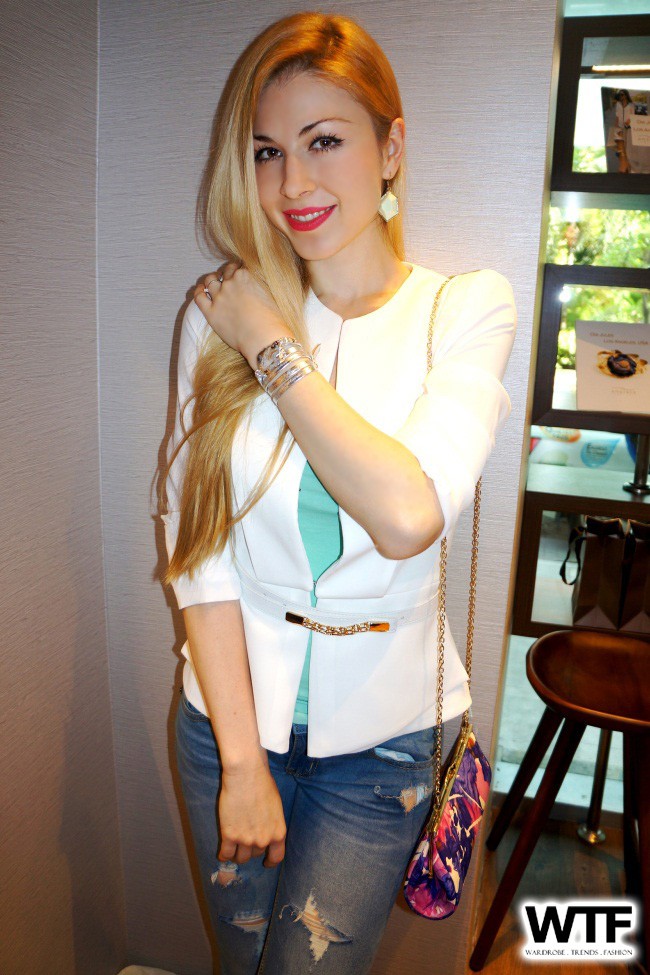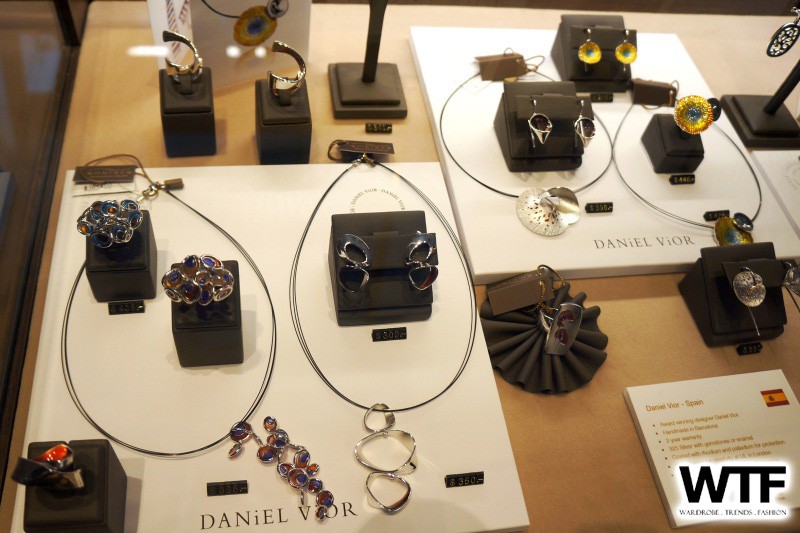 Daniel Vior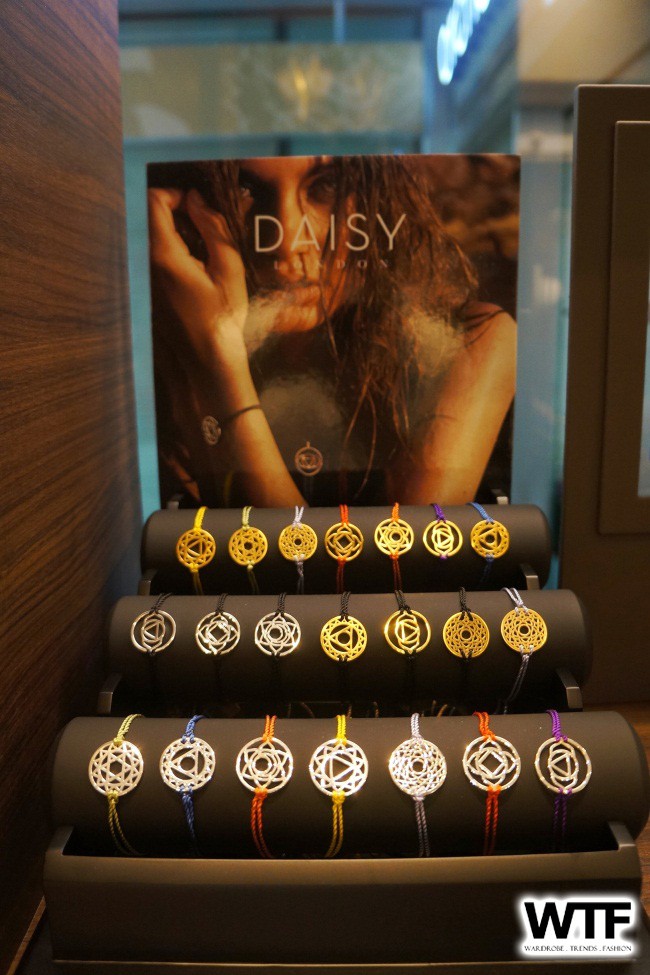 Daisy London's range of Chakra bracelets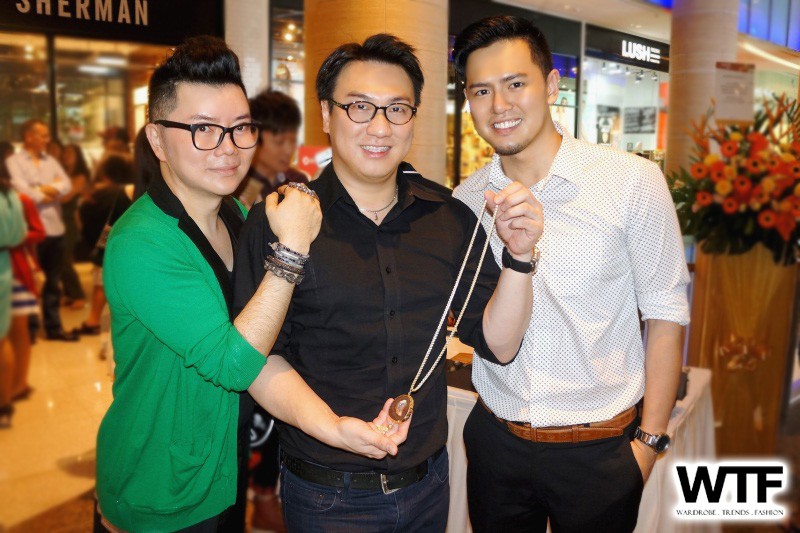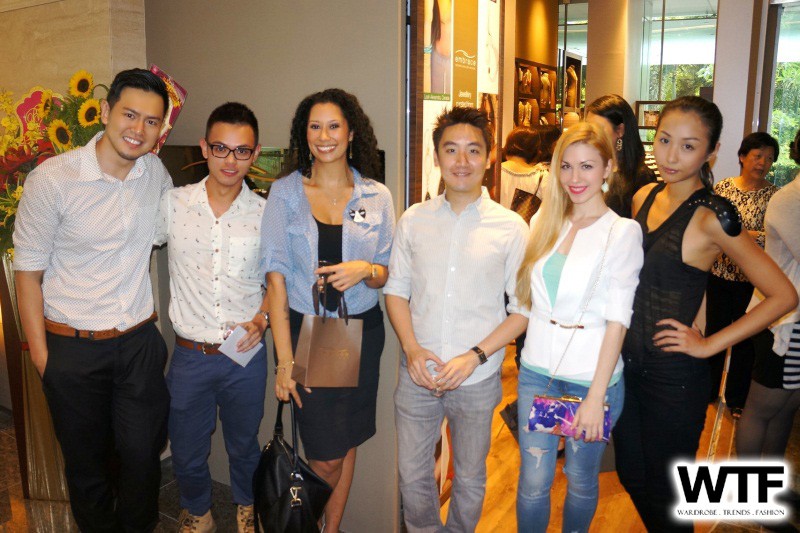 Herbert Rafael, Timothy Oh, Sonja Steinmetz, Jason Tan, Vanessa Emily, Rosalyn Lee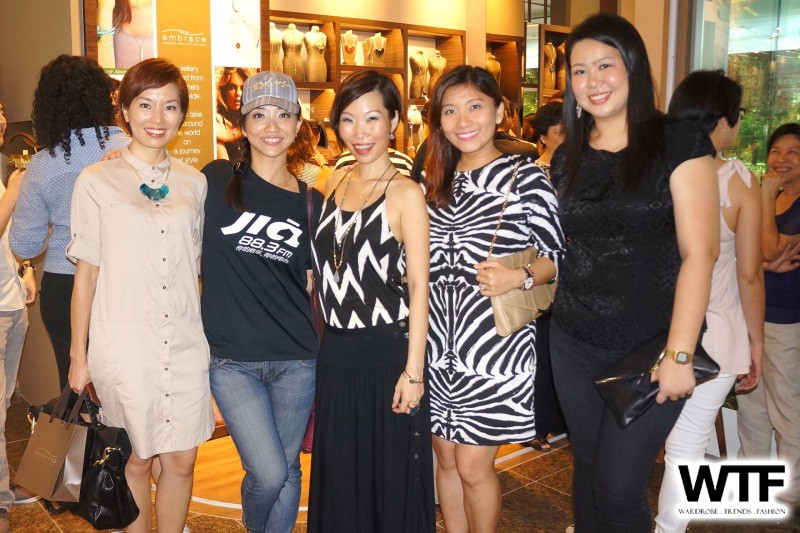 —————————————————————————–
Embrace Jewellery is located at:
277 Orchard Rd
Orchard Gateway, #01-15
Singapore 238858
+65 6702 6325
Opens from 10.30am – 10.30pm daily