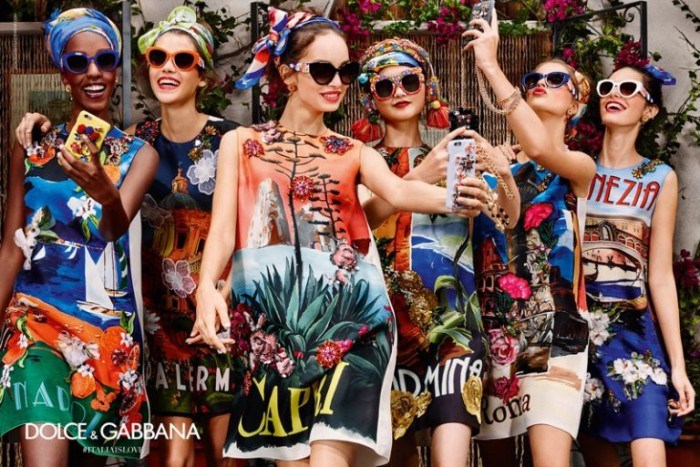 Dolce & Gabbana introduces spring-summer 2016 eyewear campaign
Dolce & Gabbana's spring 2016 eyewear campaign is all about joy and girl time. Starring models He Cong, Paulina Horau, Luma Grothe, Leila Nda and more, the girls are photographed taking selfies and cheesing up a storm in the colorful snaps.
Sunglasses are large and embellished with floral and beaded details while bags and dresses are equally decorated. For a more pared down look, Dolce & Gabbana offers up sunglasses with stripes and painterly prints. Through it all the hashtag #ItaliaisLove is featured in the advertisements.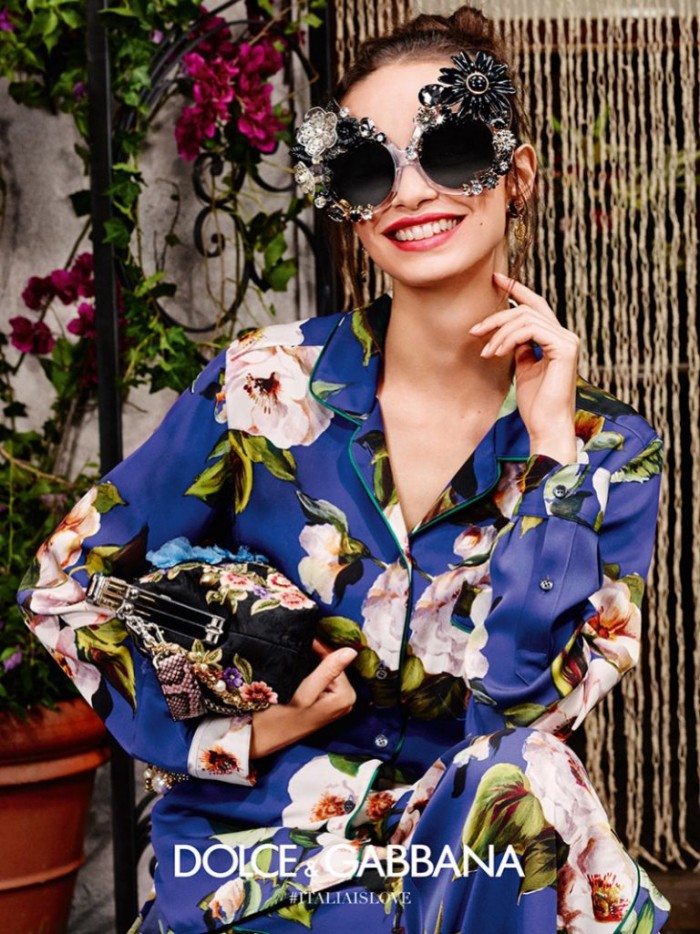 Luma Grothe wears embellished sunglasses from Dolce & Gabbana's spring 2016 eyewear campaign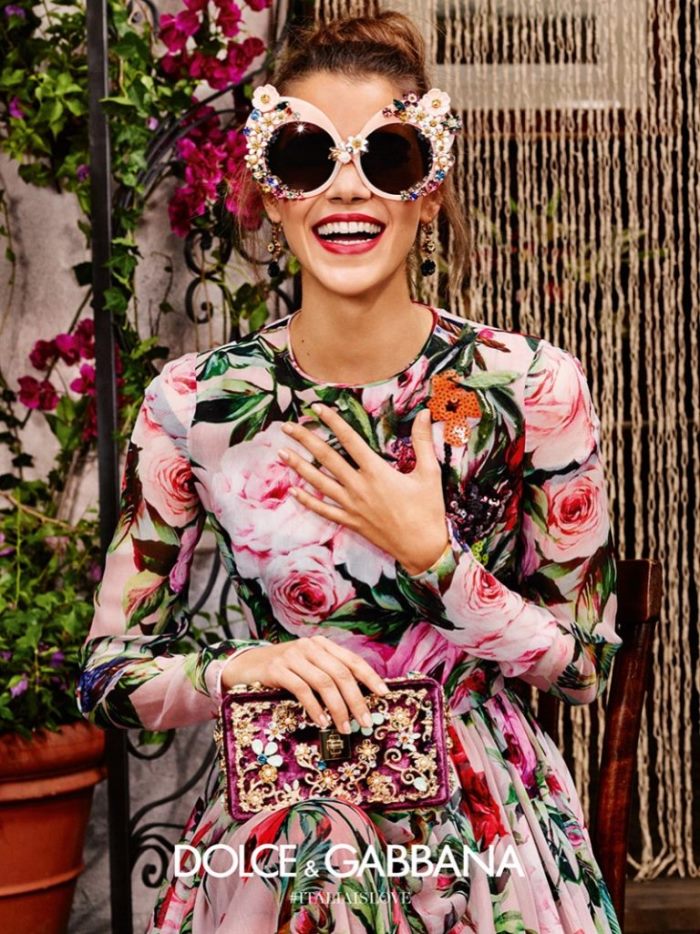 Pauline Hoarau is all smiles in Dolce & Gabbana's spring 2016 eyewear campaign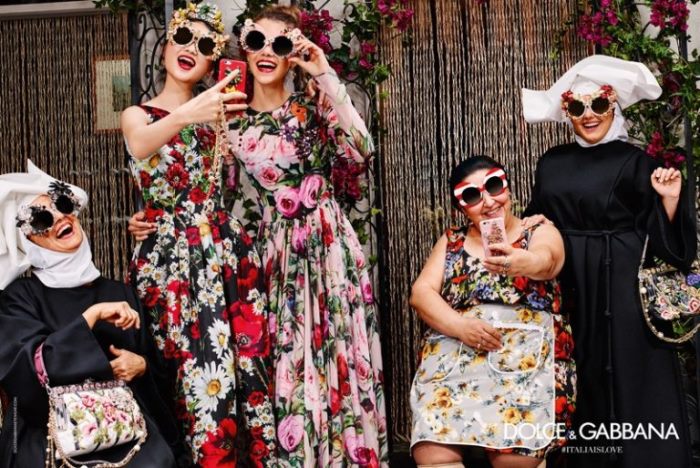 An image from Dolce & Gabbana's spring 2016 eyewear campaign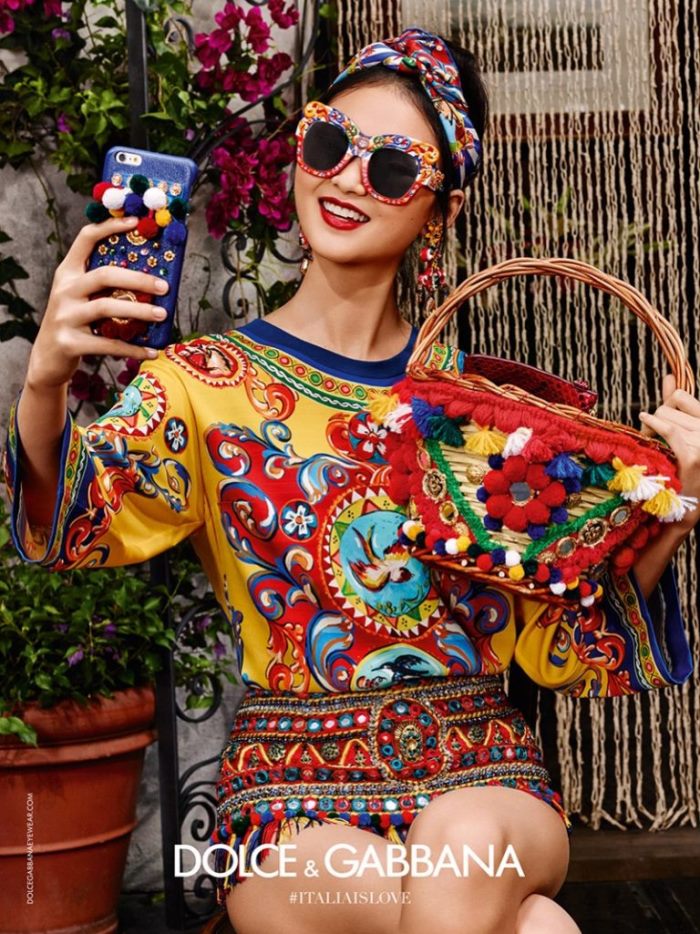 He Cong takes a selfie in Dolce & Gabbana's spring 2016 eyewear campaign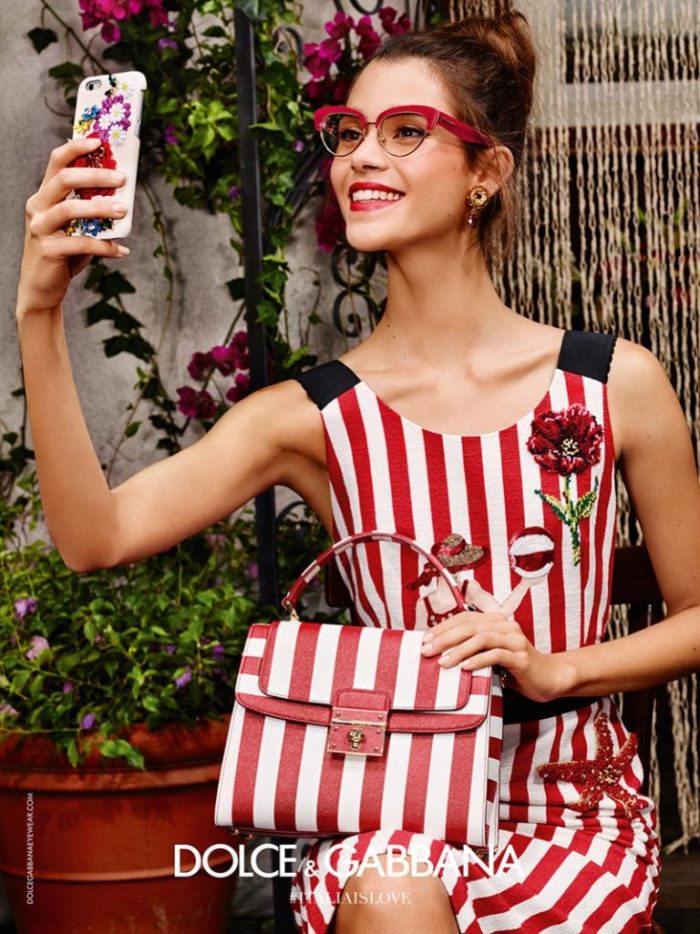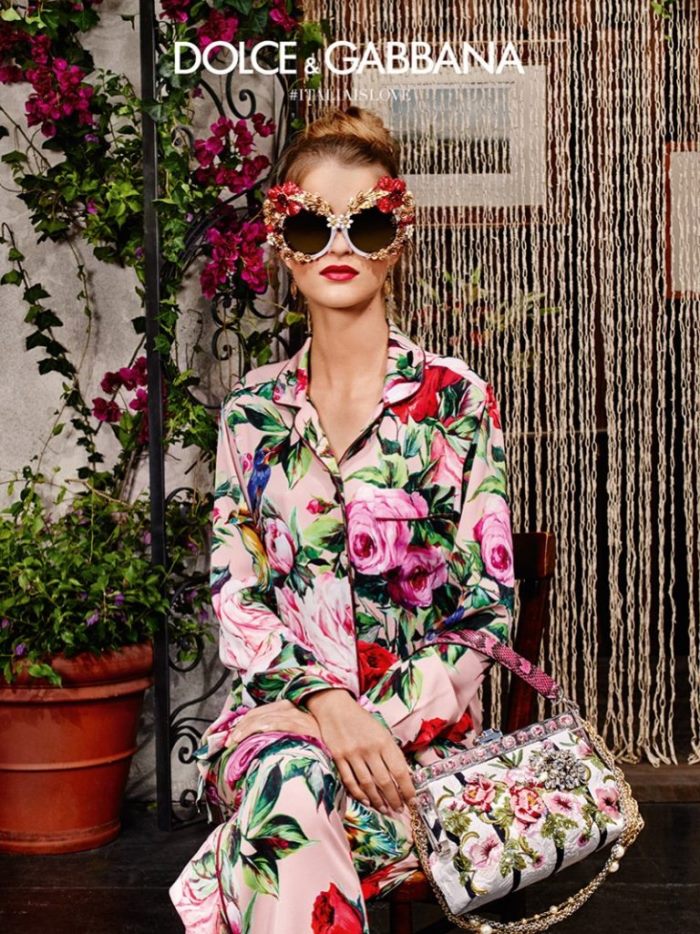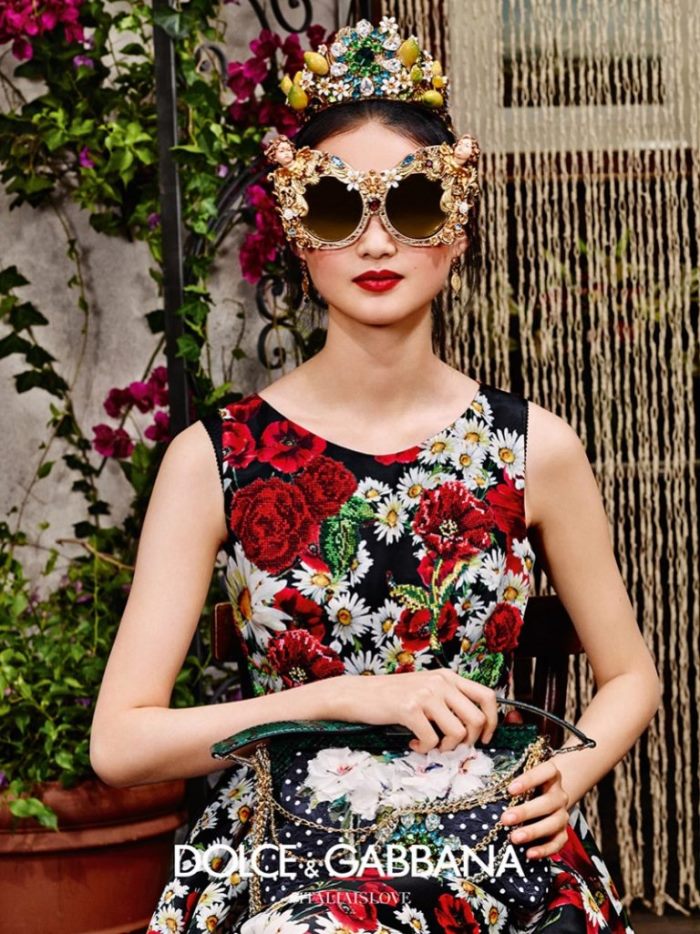 —————————————-
Dolce & Gabbana Eyewear
Dolce & Gabbana Bouquet Printed Sunglasses
Dolce & Gabbana Golden Leaves Sunglasses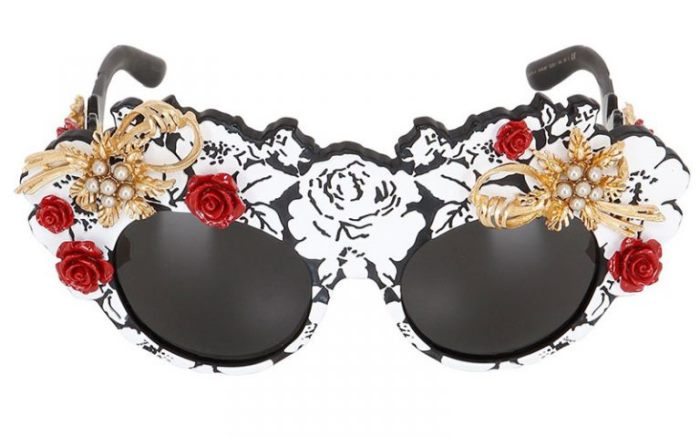 Dolce & Gabbana Mama's Brocade Embellished Sunglasses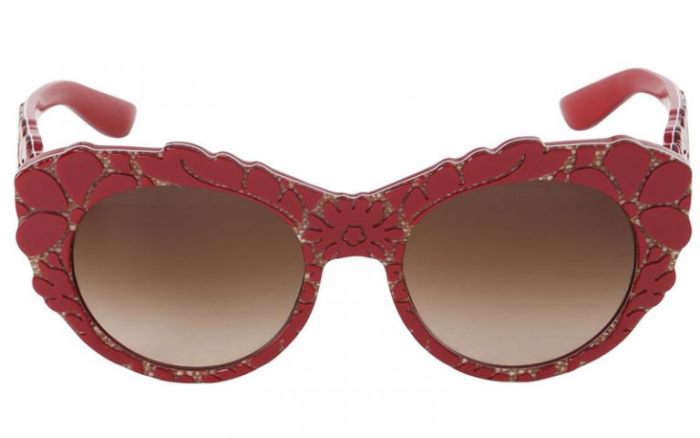 Dolce & Gabbana Mama's Brocade Sunglasses