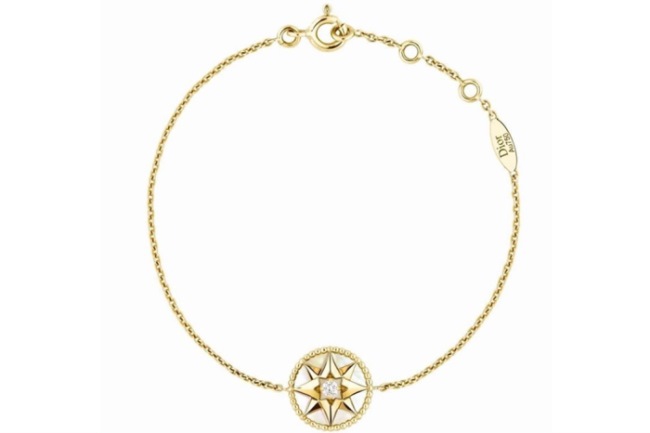 It all began at Granville, and it was also in the garden here that the couturier's passion for flowers took root – for hawthorn, mignonette, and in particular his beloved roses, which he grew himself. Later, in Paris, it was as the result of finding a somewhat mysterious star on the ground that the highly superstitious Christian Dior decided to open his own couture house, interpreting this chance find as a portent of his destiny. And it was then from Paris, with that same lucky star in his pocket, that he headed off to the four winds to discover the world and present his collections in which the rose always played a starring role. This is what inspired Dior's new Rose des Vents jewelry collection.
All these stories are contained in the Rose des Vents collection by Victoire de Castellane, the Dior Joaillerie creative director. "A symbol of travel, in it you find echoes of Christian Dior's star and the idea of the good-luck charm, but also the rose, his favorite flower. The whole history of the house is there, implicitly." said Victoire de Castellane.
In yellow gold and mother-of-pearl, in lapis lazuli or turquoise, or rose gold with pink opal, the jewels have all the delicacy of a little story gently whispered. In a nod to rigging and an ode to the ocean, a twist of gold rice grains encircles the medallion hanging from its chain, showing either its hardstone or wind rose face, according to the wearer's movements.
As bracelets, and necklaces short and long, the collection develops the motif, broadening the horizon for the medallion jewel.