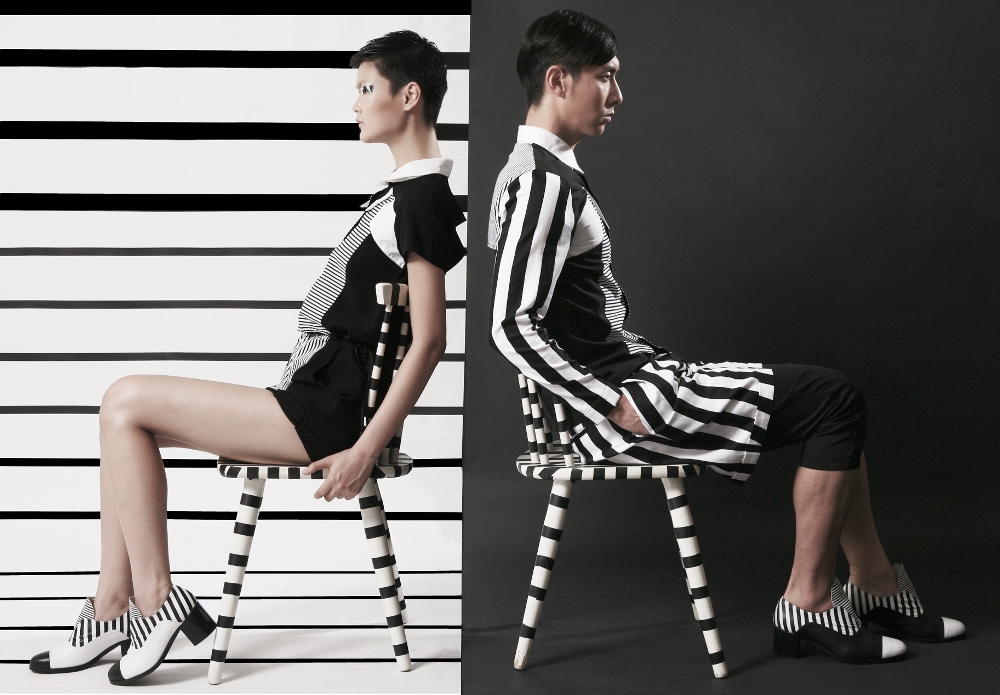 Autumn/Winter 2013 'DYSMORPHIA' is DEPRESSION's quirky interpretation of body image obsession. Designers Andrew Loh and Kenny Lim attempt to make the wearer appear smaller than usual, using a blend of bold black & white, and stripes to trick your mind's judgment of size and perspective.
The menswear and womenswear collection is positioned as entry-level luxury, with a quality mix of cotton, polyester and lycra for apparel, and premium calf and lamb skin for its leather shoes and bags. Key pieces have been constructed with Swarovski elements.
Model: Jack Kim & Sumin Jeon, Upfront models
Hair and Make-up: Ivan Hoo, In-Square
Photographer: Aidan Yeoh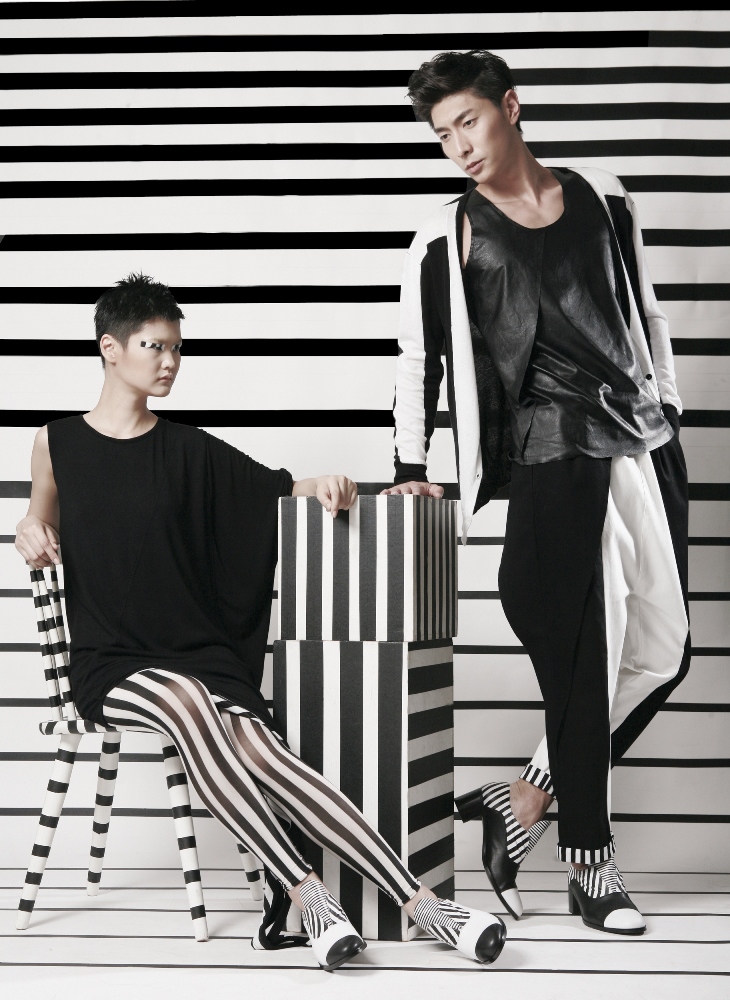 DEPRESSION shop is located at Cineleisure Orchard #03-05A.