Daphne Guinness wearing Roger Dubuis Velvet Diamonds Pink Gold
Heiress and aristocrat; high fashion darling and couture collector: Daphne Guinness can now add "friend of Roger Dubuis" to her ever-expanding list of cultural accolades.
The artist and philanthropist, perhaps best known as the late Alexander McQueen's friend and a regular fixture on the International Best Dressed Hall of Fame, has been lensed by Nick Knight as part of her new partnership with Roger Dubuis, the English photographer an icon in his own right.
Commenting on the new face of the Swiss watch manufacture's feminine collections, Nick Knight said: "Daphne is a superbly mysterious woman – you can never unravel her secrets. Her amazing creative spirit is a real inspiration."
The collaboration is a fitting one, given the artistic aspirations and audaciously outré spirit of both woman and watch manufacture. Speaking after a recent tour of Roger Dubuis' headquarters in Switzerland, Daphne Guinness said: "This visit and exchange with a Maison like this have given me lots of ideas and hugely enriched my creative world!"
We cannot wait to see the fabulous fruits of the artist's encounter with Roger Dubuis in the coming months—she has, after all, inspired a whole new generation of creative individuals like Lady Gaga, for one. In the meantime, see more of Guinness' shoot with Nick Knight for Roger Dubuis here.
(Photos: Nick Knight, London © Roger Dubuis)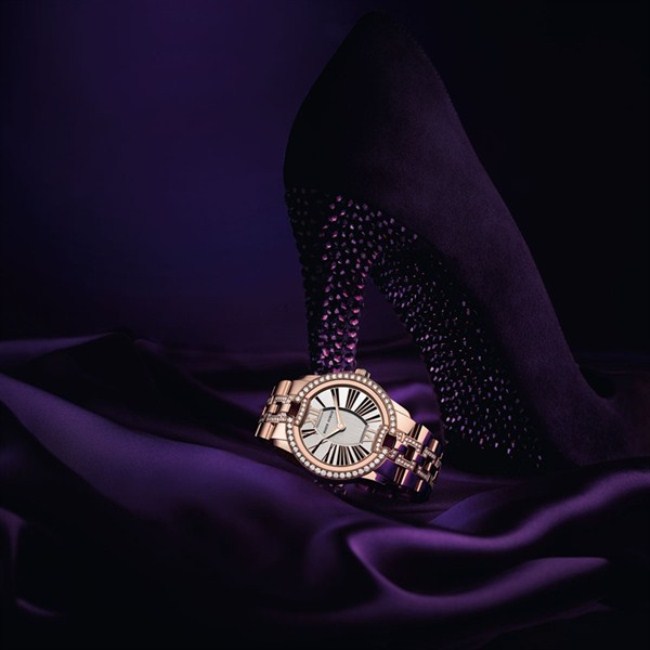 Velvet Jewellery Pink Gold, RD822 self-winding movement, 172 components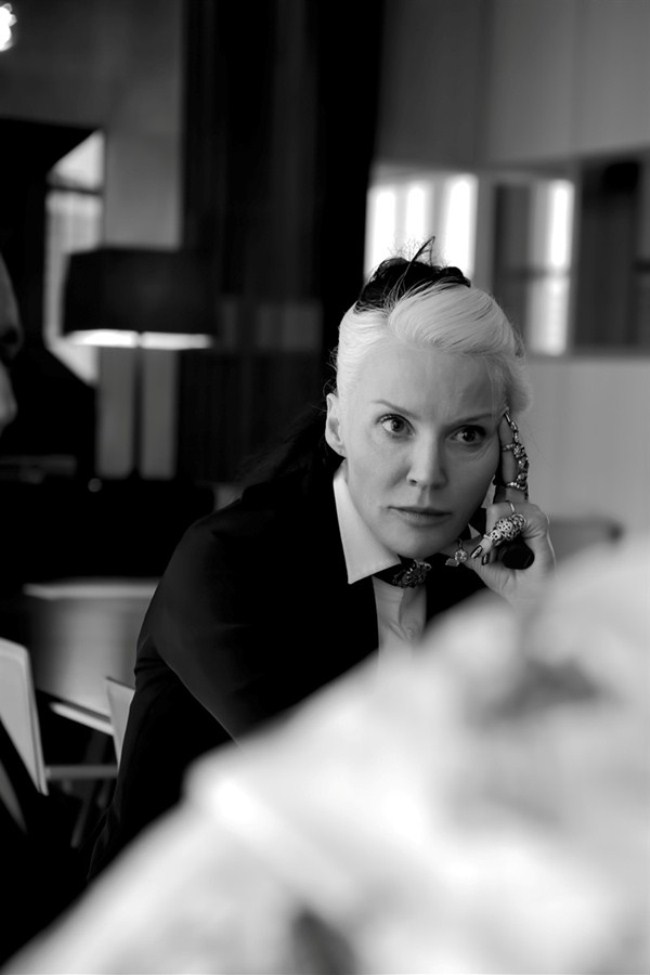 Daphne Guinness during a visit to the Roger Dubuis manufacture
Velvet High Jewellery White Gold