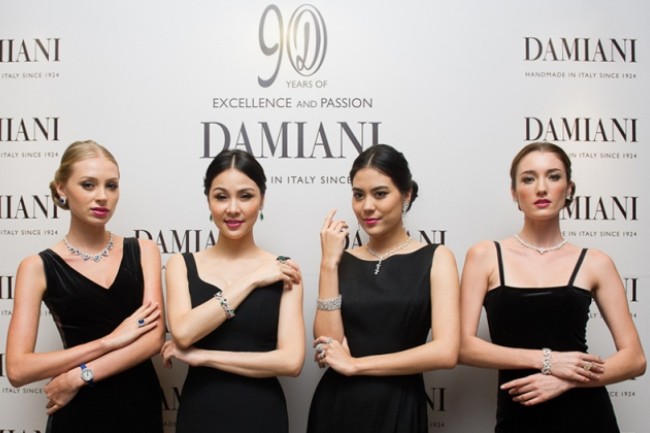 Models showcasing the Damiani 90th Anniversary limited edition collection
In a fine afternoon, Damiani hosted an intimate luncheon party to celebrate its 90th Anniversary with loyal patrons of the jewellery house.
Opened in late November 2013, the new Damiani boutique in Starhill Gallery KL showcased the 90th Anniversary limited edition collection featuring pieces from 1920s to 2010s, along with the latest offerings of the brand.
Esteemed guests like Datin Barbara Yap, Datin Linda Osman and Fara Inez FD Mansor were seen relishing in the fine craftmanship of the jewellery that was presented by CEO of Damiani, Guido Damiani.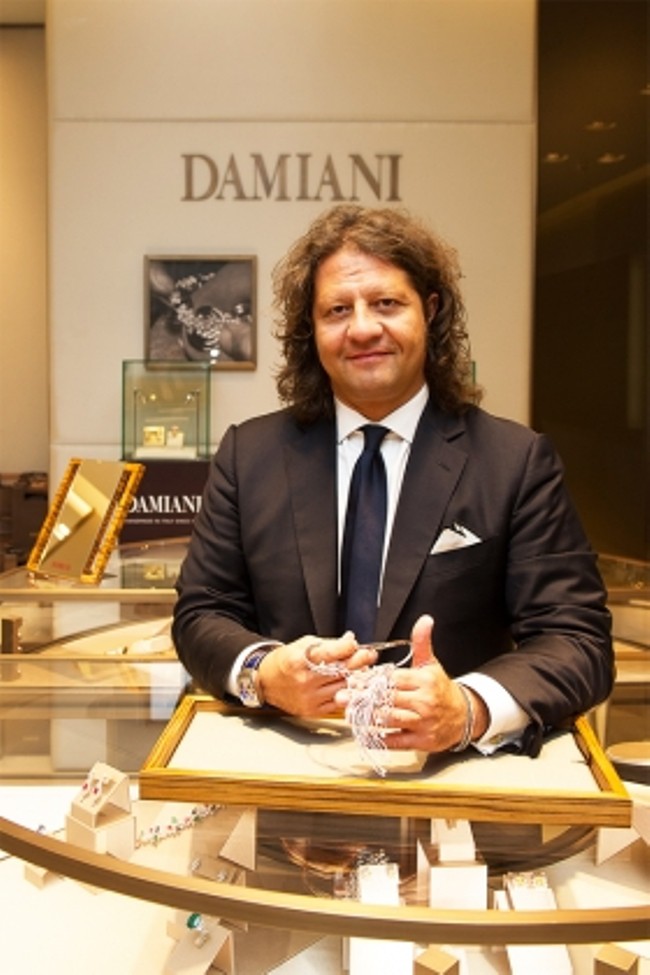 CEO of Damiani, Guido Damiani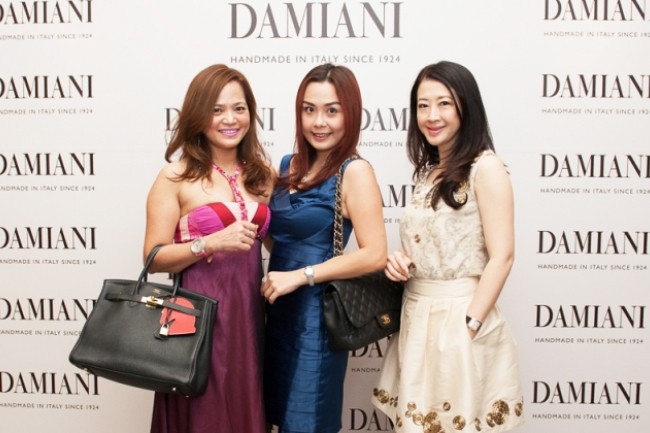 (L-R) YK Cheah, Joyce Cheah, Christine Cheah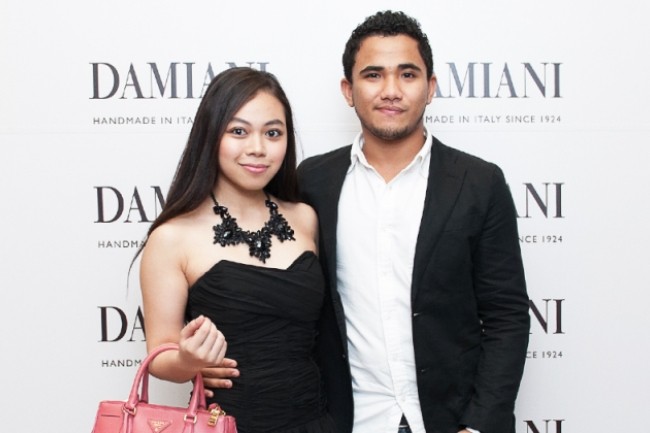 Azlia Aramy Hilmy, Adem Younes Dreed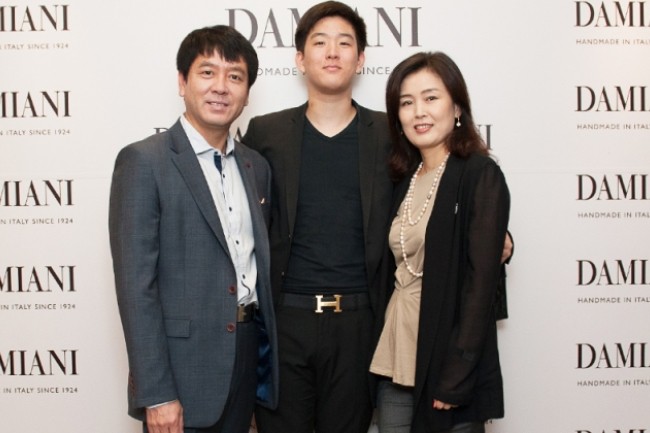 (L-R) Park Woo Sik, Park Chan You, Han Byung Nam