Model wearing the Splendour Collection
Damiani chose to hold its inaugural Asian exhibition in Singapore – at its newly opened boutique in Scotts Square. Titled "Celebrating 89 Years of Savoir Faire", the 11-day exhibition held from March 7 to 17, featured about 111 positively stunning masterpieces. The event was veritably abuzz with partisans of Damiani's exceptional Italian jewellery. Many ventured down to the event to catch a glimpse of the latest collections from Damiani that won the Diamond International Awards.
Some of the prized pieces that débuted in Singapore included the Splendour Necklace crafted from white gold and diamonds for a total of 75.59 carats, the Sophia Loren White Diamonds Necklace at 81.02 carats, and the exquisite Emerald Ring at 8.88 carats.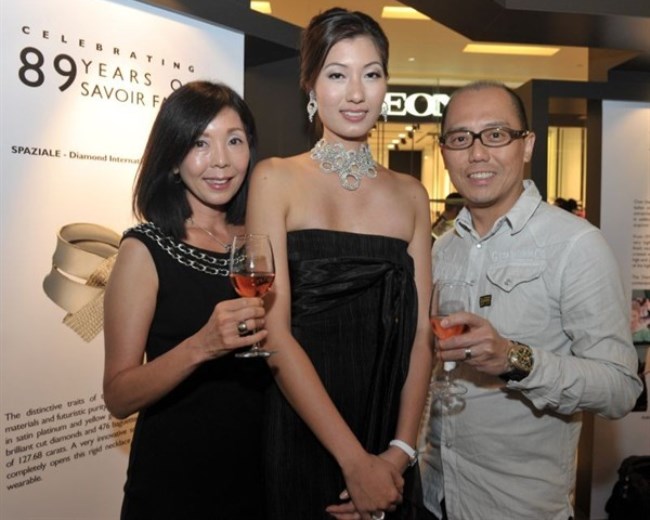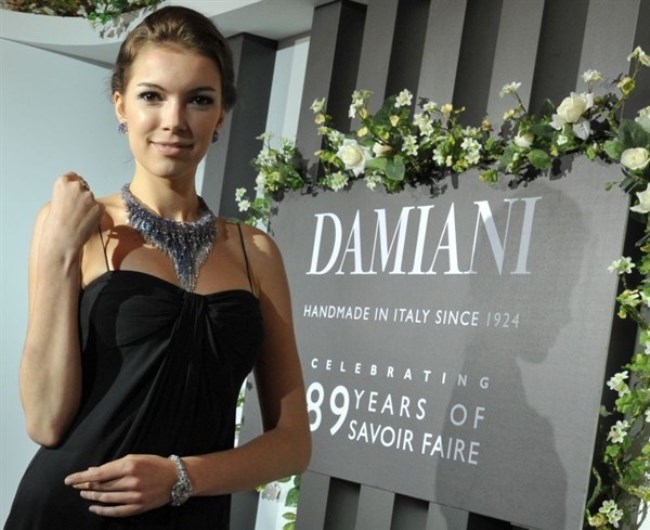 Model wearing Medusa Necklace with Mimosa Diamonds and Sapphires Watch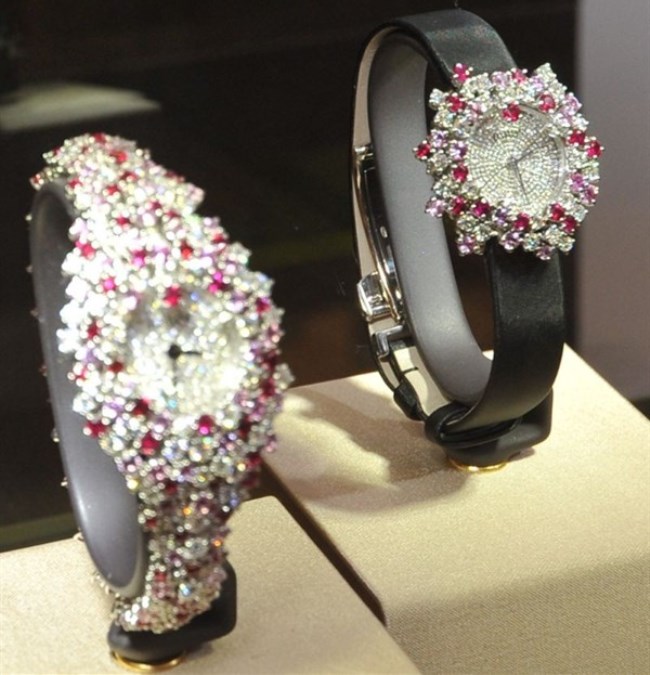 Mimosa Watch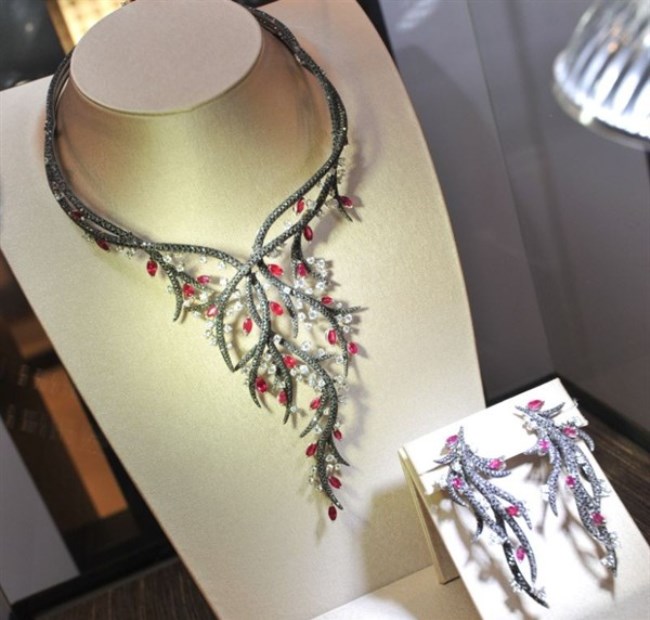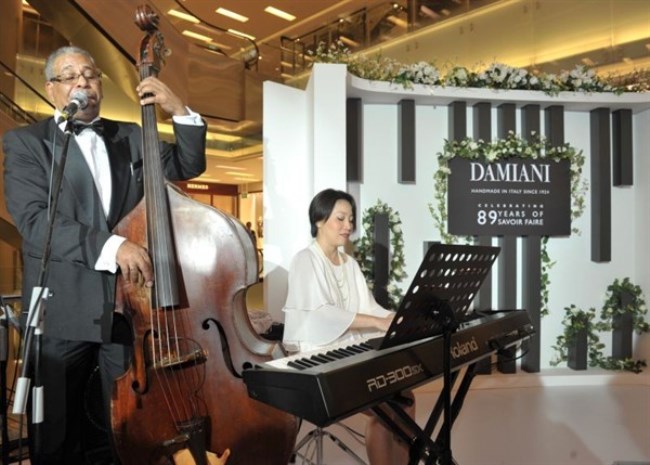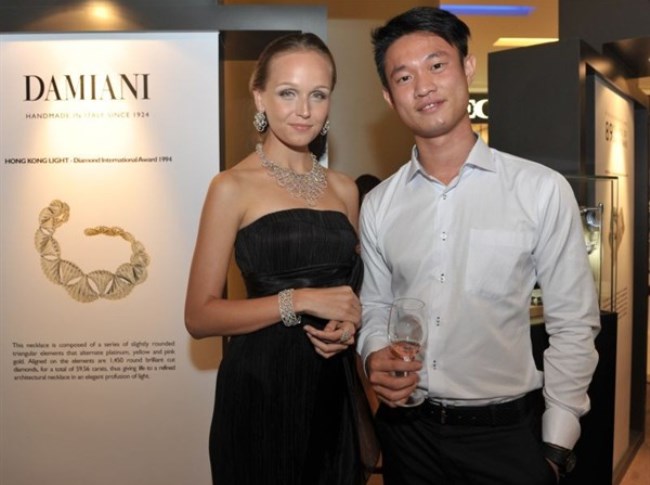 Model wearing Juliette Collection