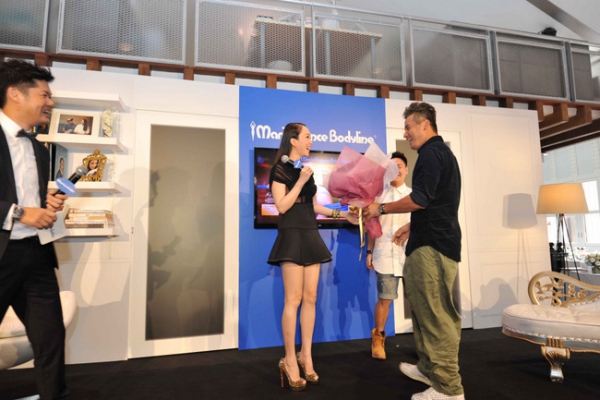 Photo Credits: Superadrianme
While the proud mother Fann Wong of her five-month-old son Zed Lee, shared about her pregnancy and weight loss at the press conference (in Mandarin) for slimming centre Marie France Bodyline, Christopher Lee surprised his blushing wife by appearing on stage next to her in the middle of the press conference.
As the cameras zoomed in on Singapore's very own royal couple, clearly they are a couple deeply in love, and very supportive of each other's endeavours with kisses and much hugging exchanged.
Fann's husband, actor Christopher Lee, also graced the press conference as a birthday surprise for her and testified to his wife's enormous appetite. "She would eat bowls after bowls of pig trotters and even consume an entire fish by herself," said Christopher.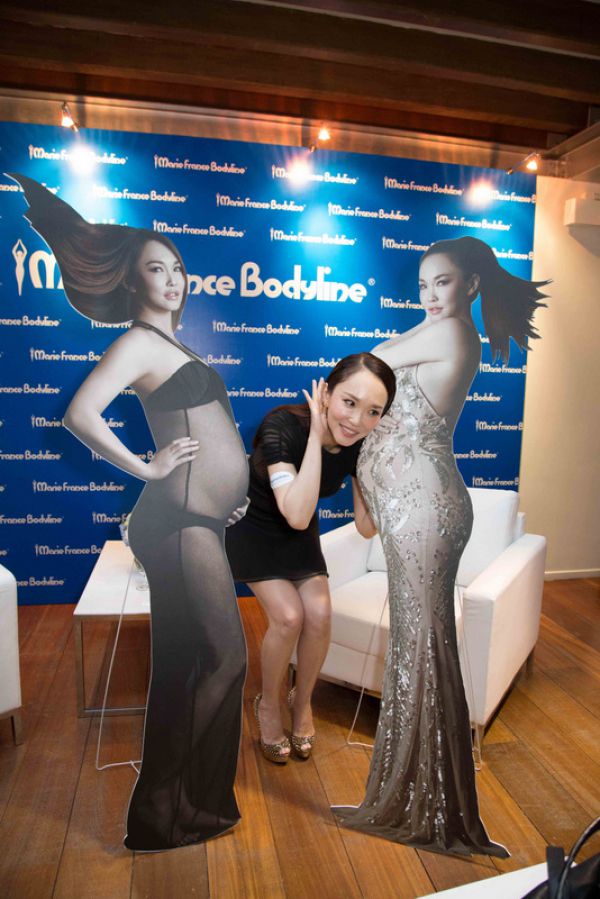 Fann also shared that Zed's health is of priority even though Fann's wishes to return to her pre-pregnancy figure as quickly as possible.
Though Fann had desired to slim down, she did not reduce or stop the daily consumption of nutritious food her confinement lady had recommended her, as she was concerned about having more breast milk for baby Zed to feed on.
Fann made an extra effort to care for Zed's health as he needed more nutrients after being born with a small weight of 2.82kg. Hence, the concerned mother began to increase her appetite and avoid food that could lower the amount of breast milk her body produces.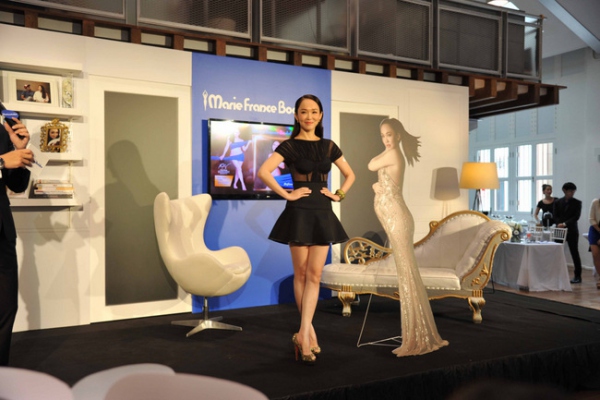 As Fann had also undergone a Caesarean section to deliver Zed and was advised against exercising during her confinement period, she was unable to shed her excess weight as quickly as other mothers.
Despite numerous challenges faced in slimming down, the 43-year-old flaunted her slender and tall figure in a short black dress matched with a pair of golden peep-toe pumps at the press conference yesterday afternoon, which announced Fann as Marie France's new ambassador, affirming her success in shedding 16kg in a short span of 5 months.
Despite being meticulous in her care for Zed, Fann added that she still felt guilty for not resisting the craving for a sip of alcohol. "I was unable to feed Zed because I threw the milk away and I felt extremely regretful for what I've done. From that incident onwards, I avoided consuming alcohol."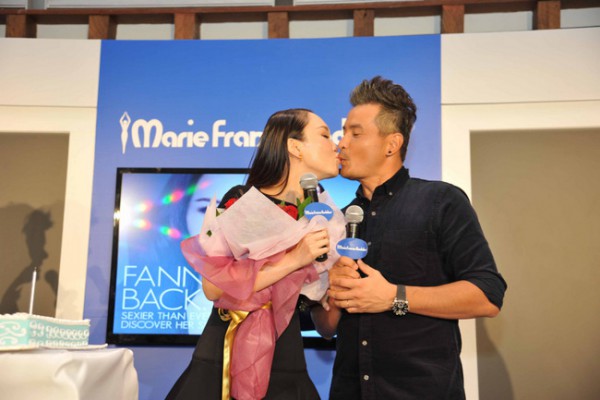 While she earnestly supports the idea of feeding Zed with breast milk, she had also faced with some difficulties when she filmed overseas for a week for China's rising reality show Here Comes The Bride.
"Every three hours, I needed to take a rest from filming and I felt apologetic towards the crew, but they were an understanding team and I am thankful for that," Fann recounted while recalling the times she had to excuse herself to pump her milk for Zed's consumption.
When asked if she would wish for any form of special celebration for Valentine's Day this year, the loving mother said that she wishes for nothing special but just a simple day with her 'big lover', husband Christopher, and her 'young lover', baby Zed.