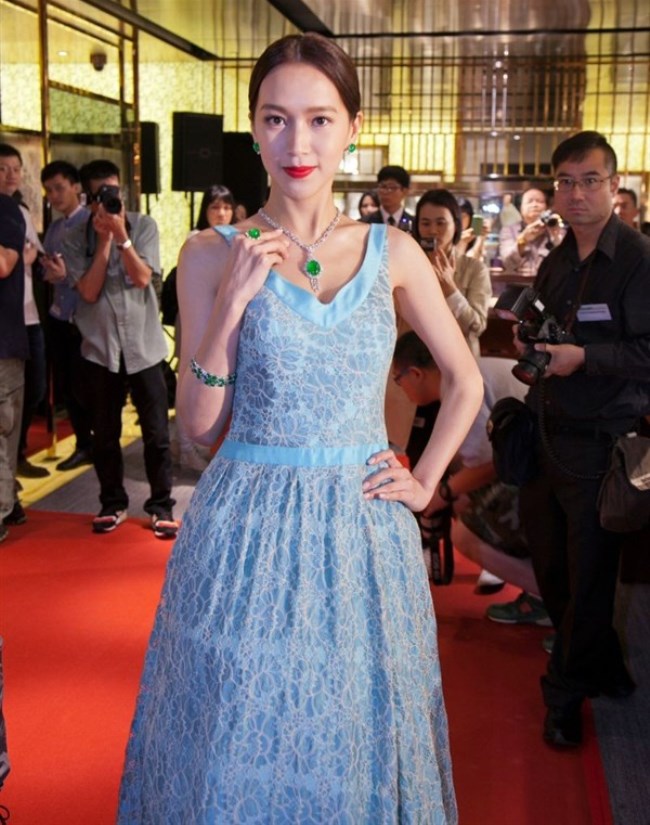 Chinese Arts & Crafts, a well-known Hong Kong company that creates exquisite arts and crafts, natural Fei Cui jewelry and elegant Chinese apparel, recently held the opening ceremony of its "Heavenly Creatures, Ultimate Masterpieces" jewelry exhibition. The ceremony was held at the CAC Wanchai China Resources Building Branch on April 23.
Chinese Arts & Crafts invited artist Aimee Chan, and prominent models including Kelly Fu, Jocelyn Luko, and Winnie Zeng to attend the opening ceremony. The models demonstrated a series of brilliant Natural Fei Cui Jewelry, gracefully expressing its exquisite elegance. The event also presented a pair of dancers who performed a steamy Salsa number to further entertain the guests.
The Chinese Arts & Crafts Jewelry Exhibition will be held at Chinese Arts & Crafts Branches in Hong Kong and Mainland China from April 23 to May 7.