Even if spring isn't your favorite of the four seasons, you can still have fun with your office attire. If you need some inspiration, check out these chic office wear ideas and find clothing combinations you've never thought of before. The best part is that you probably already have most of these clothing items in your wardrobe, so go ahead and shop your closet!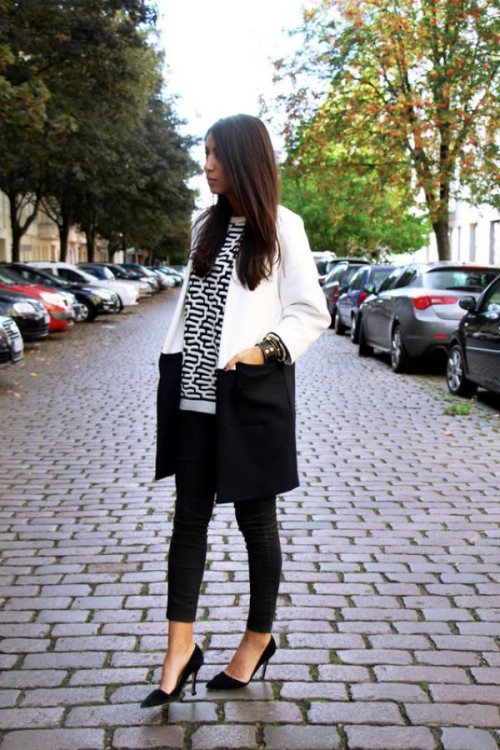 #1 – Classic Black and White
Minimalist aficionados will wholeheartedly welcome this suggestion. A black and white outfit looks polished and sophisticated, especially when you sport a beautifully tailored coat that fits you like a glove. Choose cropped high-quality pants that will flatter your figure and go for chunky bracelets as your sole accessories. Finish the look with suede pumps for a touch of class.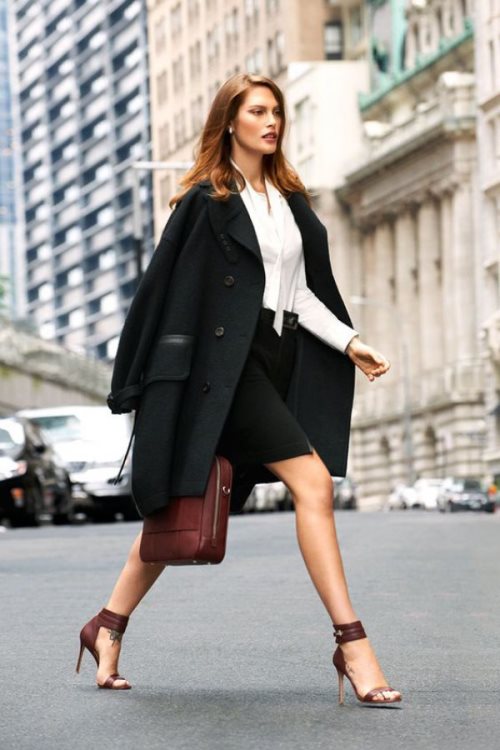 #2 – Silk Shirt Meets Wrap Skirt
Wrap skirts have dominated the runways at the beginning of the year and they've steadily made their way into office wear. To polish things off, pair your simple black wrap skirt with a luxe, long-sleeve silk shirt. This will make sure the look is work-appropriate. Add a touch of sophistication by enhancing your neckline with a refined jewelry item comprising a gorgeous Japanese Akoya pearl. Finish off the ensemble with a pair of sassy high-heeled sandals in a burgundy color that you can match with your bag.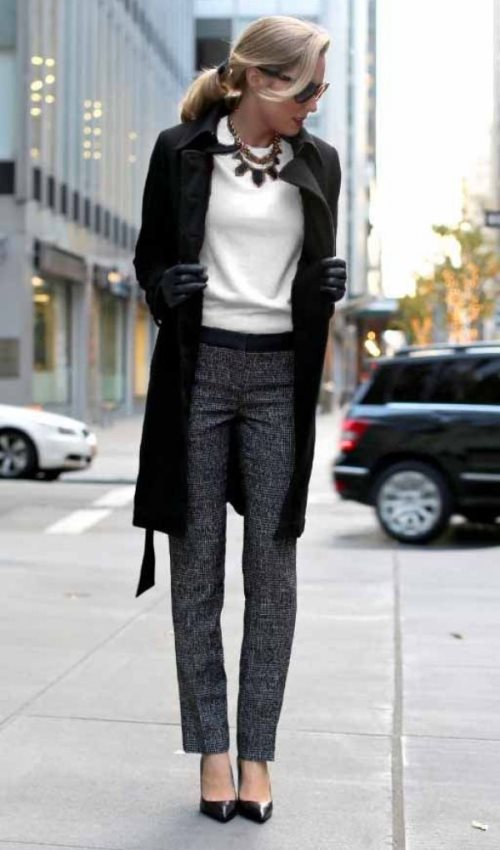 #3 – Tweed Pants all the Way
If you needed any more proof that fashion trends are coming around, this is it: tweed pants are very in this year. They'll quickly become your go-to pair of pants as they are extremely comfortable and add the chic factor to any office outfit. Let your tweed pants be the star of the show and choose a plain black or white blouse. To make sure your outfit isn't on the boring side of things, add a statement necklace in your favorite color.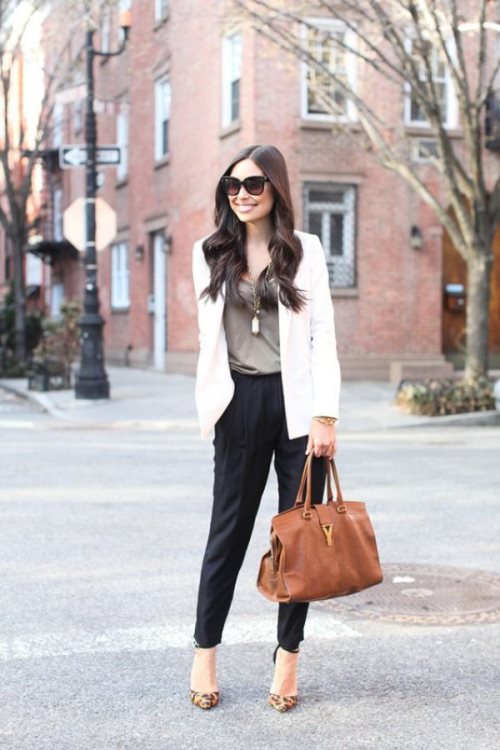 #4 – A Touch of Leopard
Not all office attire has to be dull and conservative. If you're confident enough to experiment with colors and patterns, try swapping your classic black pumps for a pair of high heels with leopard print. The effect is stunning and you will instantly look fab and chic. Paired with a long white blazer and loose fitting high waisted black pants, you'll be ready to attend meetings or give important presentations.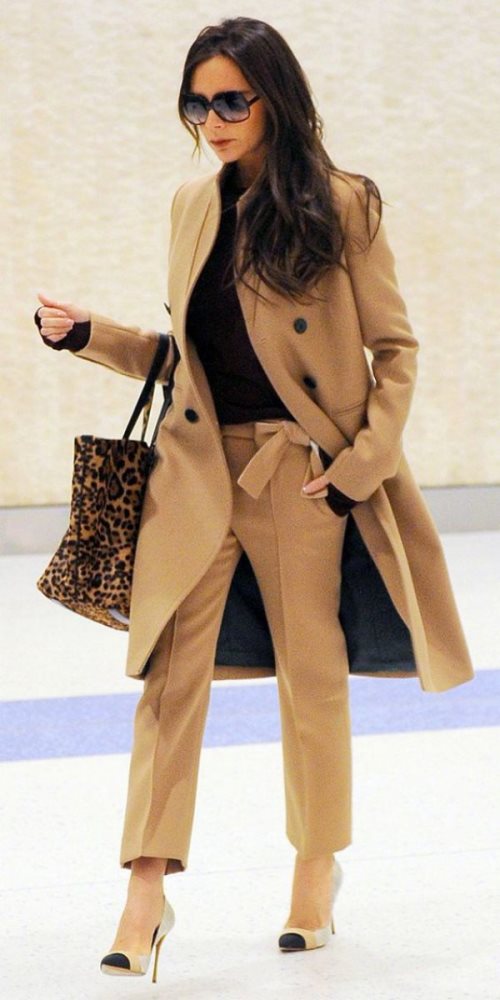 #5 – Camel Is the New Black
A camel power pantsuit will definitely help you stand out of the crowd. The only trick you should keep in mind with this type of get-up is finding the perfect shade that will work with your complexion. If you're happy with the color and fit, choose a simple short sleeved turtle neck t-shirt to finish the outfit.
High heels are a must and you should stick in the same color range: black or nude. Add a statement bag on your shoulder and grab a pair of oversized sunglasses for a refined look.