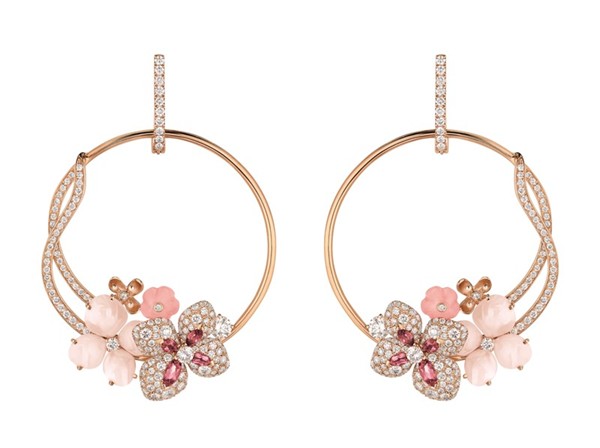 French jeweler Chaumet finds inspiration in one of the simplest yet wondrous aspects of life for its latest collection. The humble hydrangea is the muse for the Hortensia collection, which features six pink designs, as well as jewels in three shades of gold.
Flowers have given Chaumet an endless source of inspiration, blooming designs in shades of pink and gold highlight the brand's elegant aesthetic and ability to transform the smallest of movements – the delicate way the petals are furled, the falling of leaves, the flower in bloom – into a stunning piece of high jewelry.
For fine jewelry, pink is the key colour, contrasted with hues of champagne to highlight the color of in-bloom hydrangeas. The flower's stem becomes a tiara, necklace, bracelet, earrings or a ring, with sculpted opal cabochons and pink sapphires representing the beautiful bouquets. The gems are set in equally dazzling design – a champagne setting creates a pave of bubbles, while openworked or solid petals are represented in matte and polished gold.
Chaumet also debuts designs in three shades of gold, comprising eighteen different designs. These contrast solid and openworked petals in polished and matte styles. The flowers are transformed depending on styles: wrapped around the finger in a wreath-like style on rings, clustered on pendants. A special edition features a white or rose gold set with diamonds pendant and ring.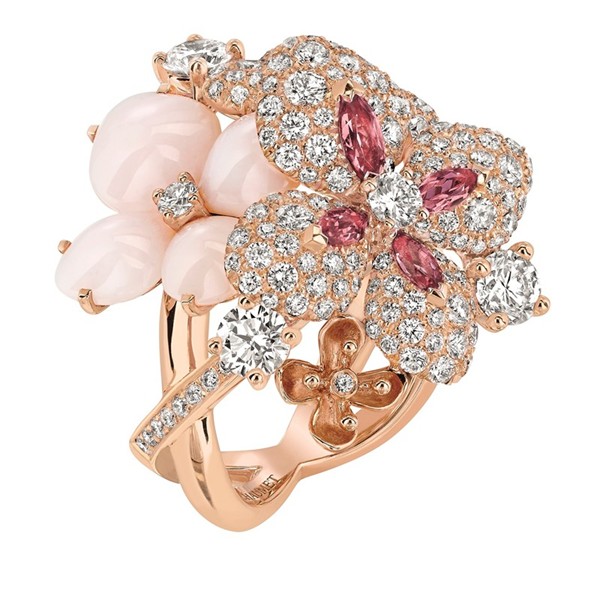 Chaumet Hortensia ring in pink gold, set with angel-skin and pink opal, marquise-cut pink tourmalines, a brilliant-cut pink sapphire and brilliant-cut diamonds

Chaumet Hortensia jewel of head in pink  gold, set with angel-skin and pink opal, marquise-cut pink tourmalines, a brilliant-cut pink sapphire and brilliant-cut diamonds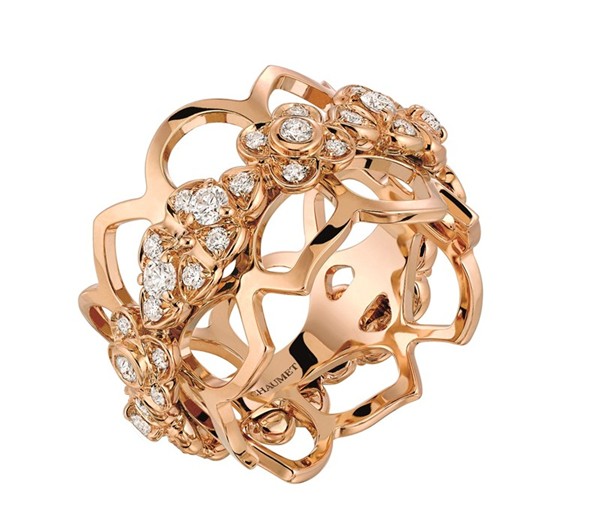 Chaumet Hortensia bandeau ring in pink gold and diamonds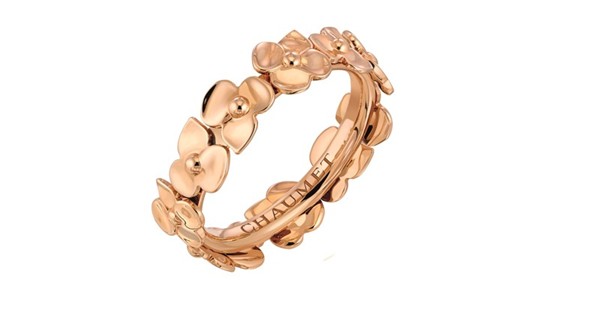 Chaumet Hortensia bandeau ring in pink gold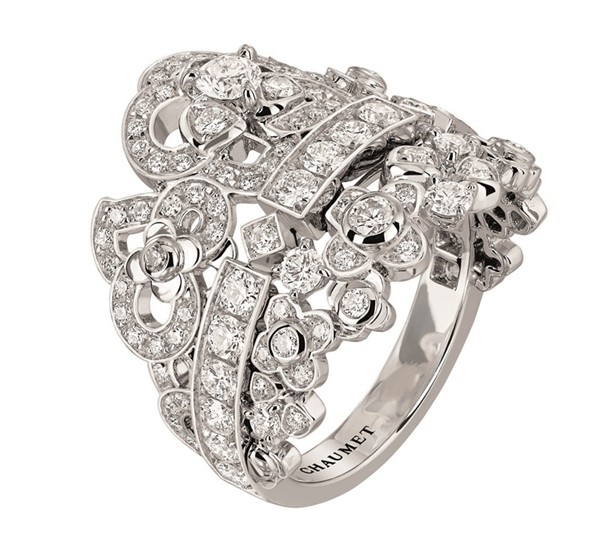 Chaumet Hortensia celebration ring in white gold and diamonds