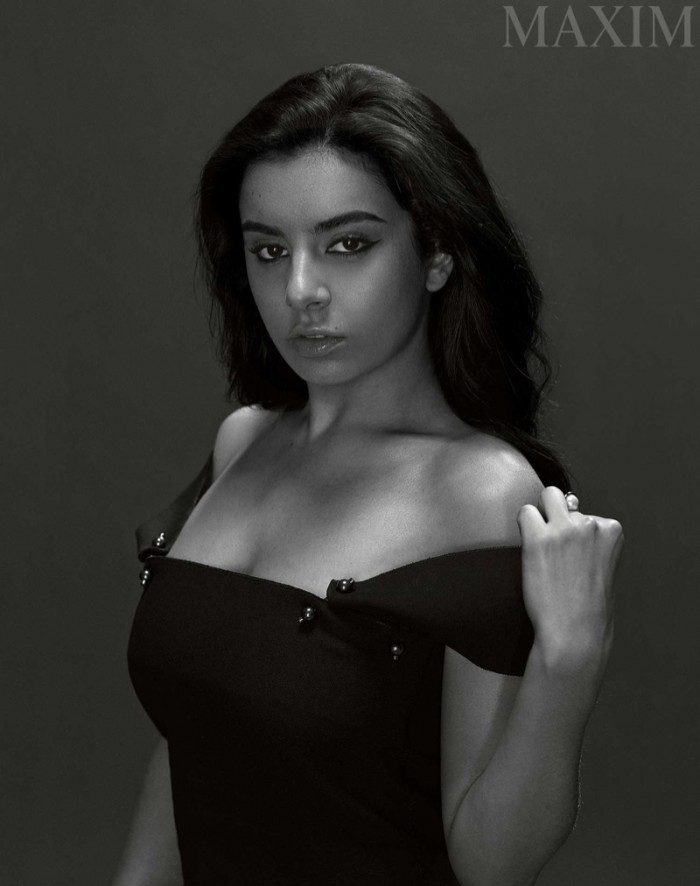 English singer Charli XCX is the May 2015 cover star of Maxim Magazine, posing upside down in the image captured by Tetsu Kubota.
The 22-year-old songstress gets clad in dark and sexy looks for the photo shoot including a form-fitting dress and leather jacket.
In her interview, Charli talks about having the drive to succeed. "I have a business mind, I have a real drive—I want to have an empire. I want to have more of a legacy, and I think just because I wear what I wear, and am a pop star, doesn't mean I can't have that," she says.