Last Thursday Cartier unveiled its Secrets et Merveilles high jewellery collection at the Hong Kong Four Seasons Hotel.
Examining the Queen in four different roles, they've produced a Peacock Queen; a courtesan Pearl Queen; a Snake Queen and an imperial, Diamond Queen.
In light of the nature of the collection, they also added some fantasy touches to the venue while 12 models displayed the new creations via a runway show.
Spotted in attendance at the event were Mrs. Cathy Lee, Ms. Pansy Ho, Mr. John Ying, Ms. Ming Ho, Mr. Howard Chao, Mr. & Mrs. Ronald Kwok, Ms. Bonnie Gokson and Mr. Barney Cheng.
The collection will be on display at Cartier's boutiques in the Prince's Building and the Peninsula Hotel until May 15.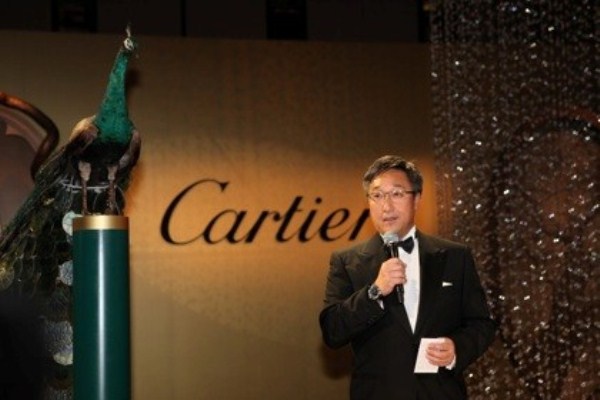 Nigel Luk, Managing Director of Cartier Far East