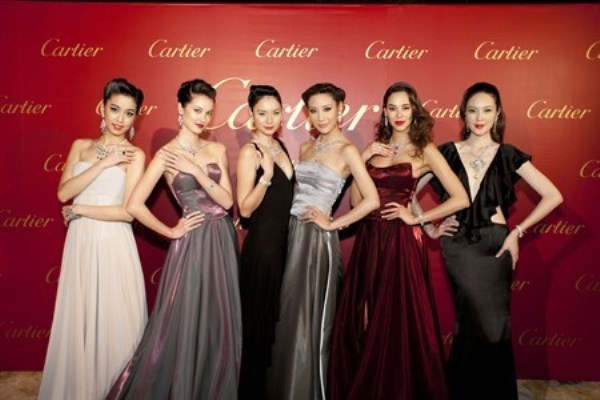 To kickstart the launch of its new High Jewelry collection, Cartier held an extravagant gala dinner at the Ritz-Carlton on April 15. The theme of the evening was 'Women of Style', where a dazzling array of music, lighting, visuals and performers converge for a sensory experience like no other. A-listers including Carina Lau, Pansy Ho, William Chang, Andrew Lau, Alfred Cheung, Cindy Cheung and Albert Yeung all turned up to support the French-based jeweler and watch manufacturer.
Guests sipped on cocktails in Cartier's luxury home before being whisked away to the ballroom, where the High Jewelry story was told in four evocative chapters: glamorous, romantic, mysterious and joyful.
The collection will be exhibited at Macau's Wynn from April 30 to May 4. Among the jewels on parade are sensational pieces that wowed Paris at last September's Biennale des Antiquaires, as well as pieces from the Mille et une heures de Cartier collection. Be prepared to feast your eyes on sapphires of intense yellow and brilliant or pale blue, dramatic blood-red rubies and luxuriant green emeralds.