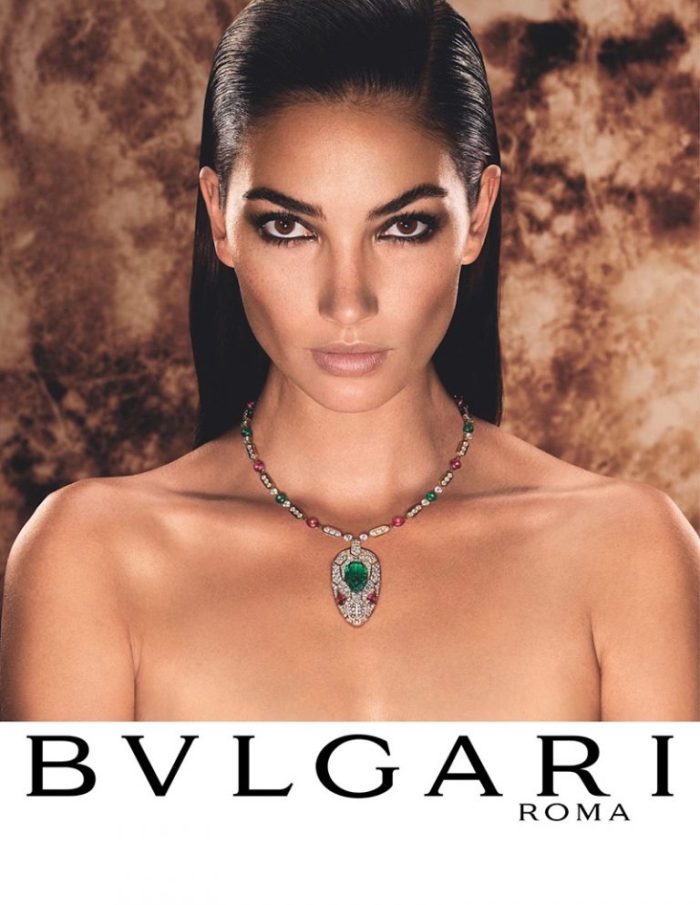 Lily Aldridge stars in Bulgari Serpenti jewelry campaign
Lily Aldridge returns for a new campaign from Italian jewelry brand Bulgari. The American beauty shines wearing a pendant necklace featuring a snakehead at the center.
Lily smolders wearing her hair in a slicked back hairstyle with a smokey eyeshadow look. In addition to the print advertisements, the brunette also stars in a short film featured below. Lily slinks across the screen topless while a dramatic opera tune plays.
————————————————
CAMPAIGN: LILY ALDRIDGE FOR BULGARI 'SERPENTI' JEWELRY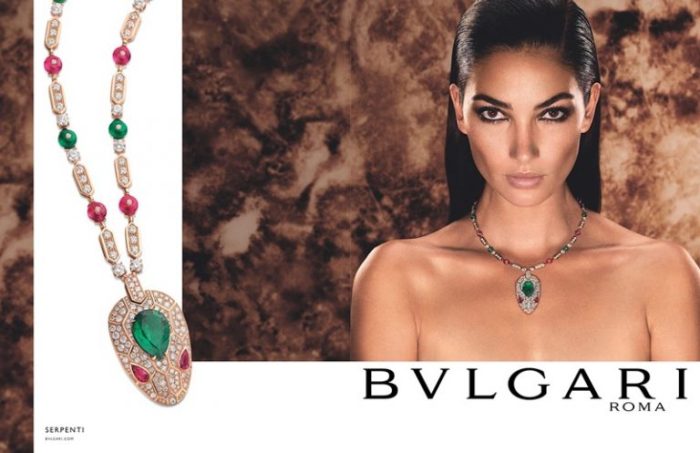 Model Lily Aldridge fronts Bulgari Serpenti jewelry campaign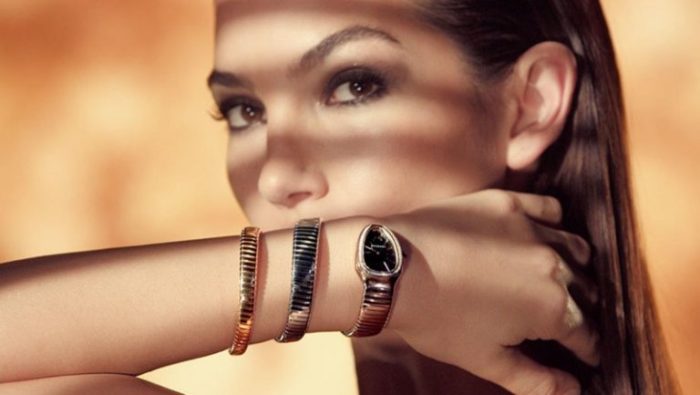 BEHIND THE SCENES: Lily Aldridge on set for Bulgari Serpenti advertisement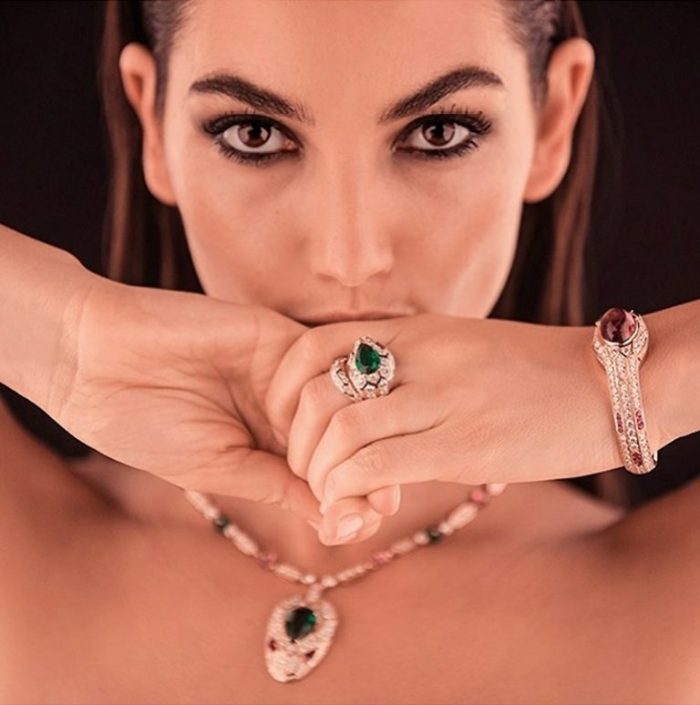 BEHIND THE SCENES: Lily Aldridge shines on set for Bulgari Serpenti advertisement