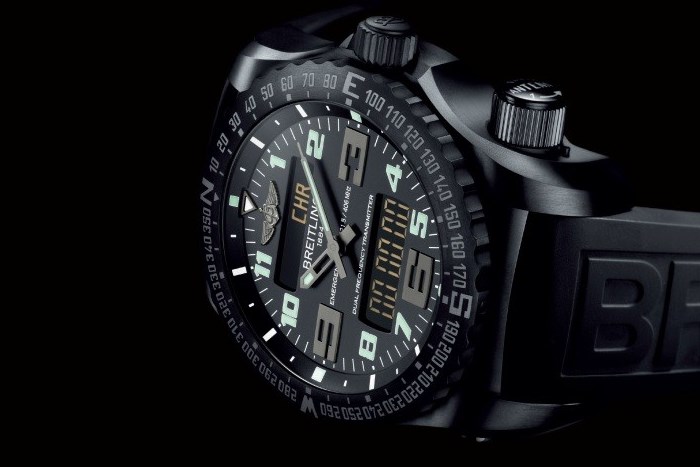 For the friend whose idea of a holiday is riding the waves of crumbling glaciers or contributing to the art of cartography, Breitling's improved Emergency watch might just be the survival aid he needs when all else is out of his hands.
Based on the original Emergency launched in 1995, this successor – simply known as The Emergency – has a digital 406MHz distress signal added to the existing analogue 121.5MHz frequency. These transmitters work with the Cospas- Sarsat international satellite alert system, which issues alerts and helps guide search-and-rescue missions. The wearer need only unscrew the antenna cover on the right to pull the antenna free and activate the beacon. The first Emergency was reported to have saved 20 people, with no false alarms.
Understandably, cramming two kinds of frequency transmitters into something as small as a watch was no mean feat. Before The Emergency, the smallest device to have the same utility was about the size of two packs of cigarettes. The Emergency can be worn on the wrist, useful even if the only wilderness it sees is the manicured greens of the golf course. It contains the COSC-certified Superquartz Caliber 76 (water-resistant to a depth of 50m), 1/100th second chronograph, timer, dual time zones and a multilingual calendar.
After two years awaiting approval from the Infocomm Development Authority of Singapore, The Emergency is finally available in the island nation.