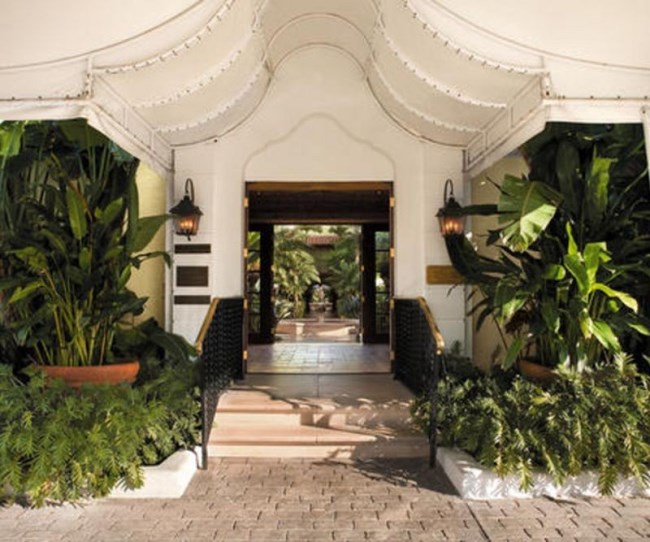 The Brazilian Court at Palm Beach, Florida is turning 90 and will be celebrating in style. In fact, to commemorate this big number, the famous hotel will be going the whole nine yards. For a grand total of $90,000, the three-day getaway will accommodate a maximum of 12 guests and starts with an all-exclusive, roundtrip on a private jet to the hotel.
The hotel first opened on New Year's Day back in 1926, and has since been an iconic enclave for the rich and famous.
The hotel's four Vintage Collection oversized suites await the guests, each well-stocked with a bottle of Dom Perignon and lovely welcome gifts – earrings for the ladies and cufflinks for the men. And, to top it all off, a 90-foot private yacht is yours for up to nine hours and a personal chauffer will drive you around in a vintage Rolls-Royce. Daily breakfast and a nine-course dinner is served at Café Boulud, which features upscale French cuisine and a menu inspired by the '20s.
Still not posh enough? A personal butler is there for your every whim, with caviar, Godiva chocolate and a few more glasses of Dom Perignon whenever you please.
For 90 large ones, the package looks like a pretty good deal, and will be available for the rest of the year.
(Photos: The Brazilian Court)