Necklace from Trésor de Perse
During the recent Biennale des Antiquaires in Paris, Boucheron presented its Rêves d'Ailleurs (Dreams of Elsewhere) collection that took guests and jewelry enthusiasts through the history of the renowned French jewelry Maison. This collection, in its journey to faraway shores and exotic locales, is filled with beauty, emotion and poetry – whether the travels themselves are real or imagined. Travel has always been at the heart of the Maison. As a family, the Boucherons were highly cosmopolitan and extremely curious about their surroundings.
It is to this spirit that the collection pays tribute today, as well as to the exceptional stones that made Boucheron famous. These precious stones have been reinvented, rediscovered and reworked. The collection is a representation of stories and memories of faraway lands and journeys travelled by the Boucheron family who have never ceased throughout the generations to bring back to Paris things which amazed them from elsewhere. The collection consists of five chapters – Trésor de Perse (Treasure of Persia), Rives du Japon (Shores of Japan), Splendeurs de Russie (Splendors of Russia), Fleurs des Indes (Flowers of India) and Pinceau de Chine (Chinese Ink Brush).
'This year with Rêve d'Ailleurs, we are delighted to invite our friends and clients to discover the distant horizons which inspired the Maison, and to pay tribute to the family of talented visionaries that the Boucherons were. Each chapter is proving to be a window, both on these fascinating faraway travels and of Boucheron's own unique history and savoir-faire." said President and Chief Executive Officer of Boucheron, Pierre Bouissou.
Broche from Rives du Japon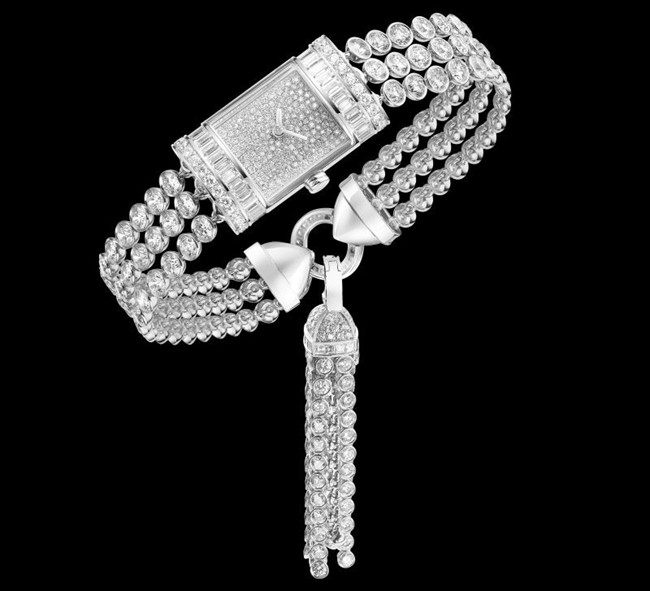 Watch from Splendeurs de Russie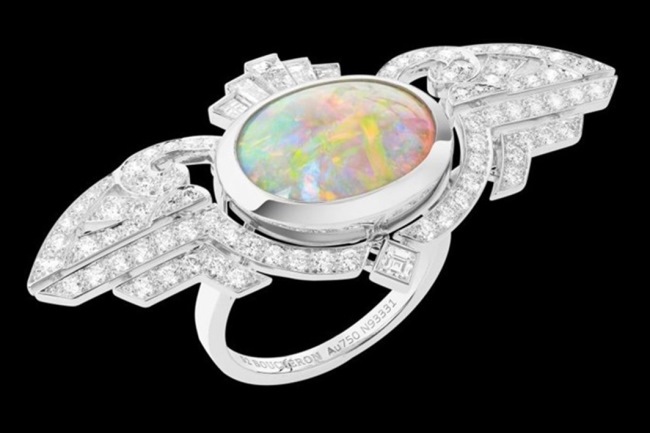 Ring from Fleurs des Indes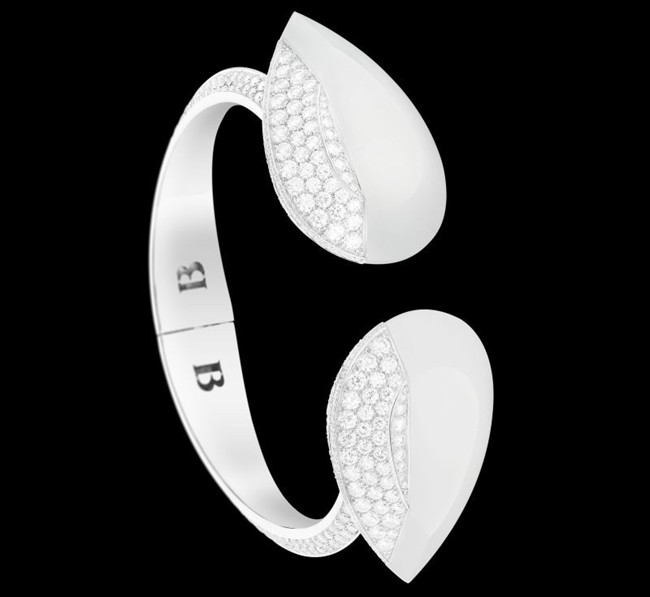 Ring from Pinceau de Chine