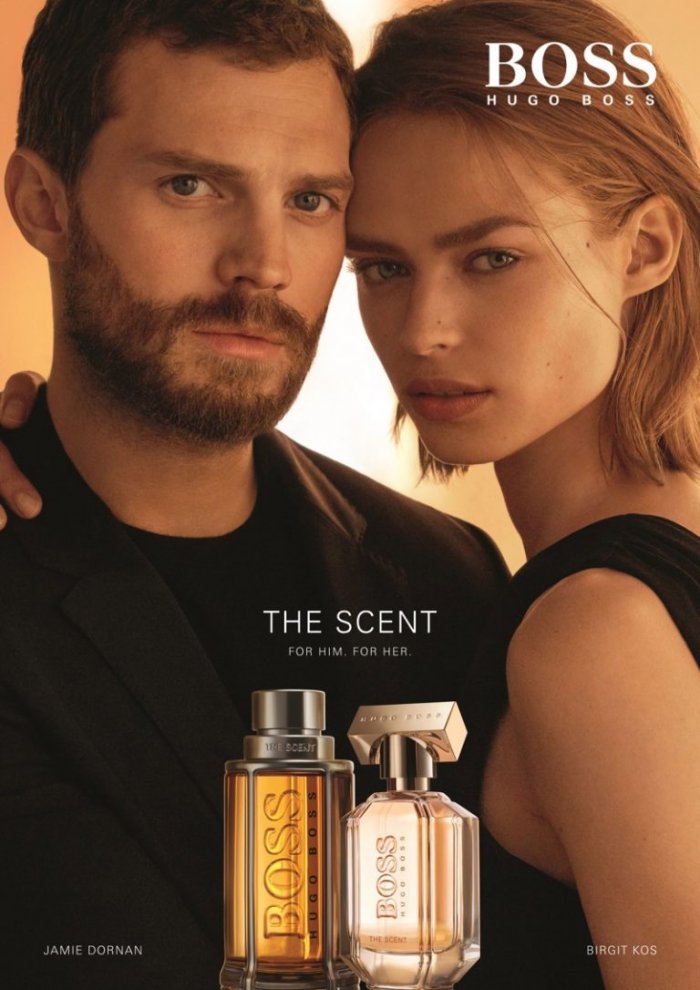 Jamie Dornan and Birgit Kos star in Boss 'The Scent' fragrance campaign
Boss 'The Scent' taps two new faces with the launch of its latest campaign for the men's and women's fragrances. Actor Jamie Dornan and Dutch model Birgit Kos get up close and personal in two images lensed by Karim Sadli.
In the first shot, the good-looking pair stare directly at the camera, both clad in dark looks. For the second, Birgit turns into Jamie for an intimate shot. The fragrance for women is described as a seductive perfume with notes of floral honeyed peach, the oriental flower osmanthus and roasted cocoa.
—————————————————
BOSS 'THE SCENT' FRAGRANCE CAMPAIGN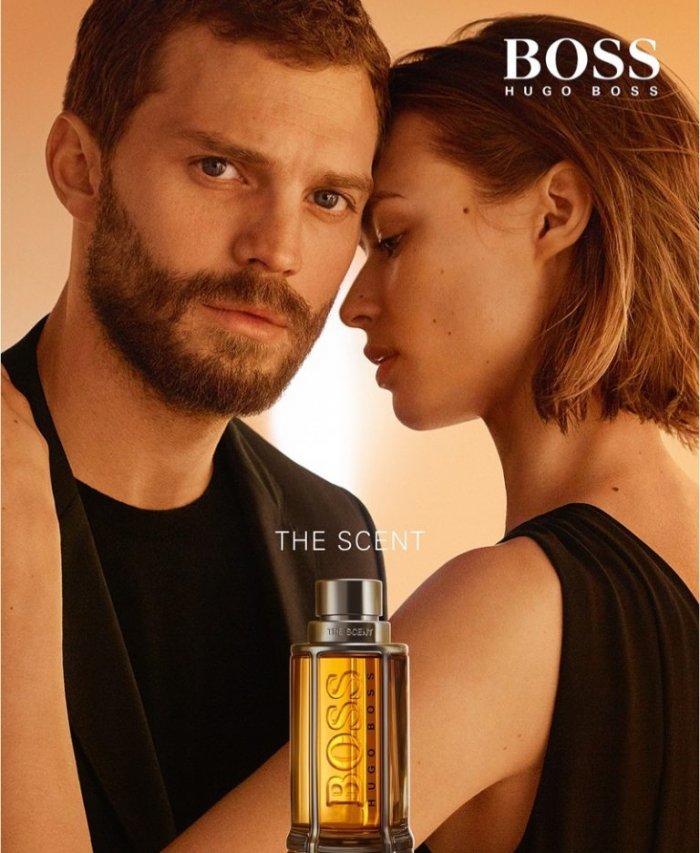 Boss 'The Scent' taps actor Jamie Dornan and model Birgit Kos for advertising campaign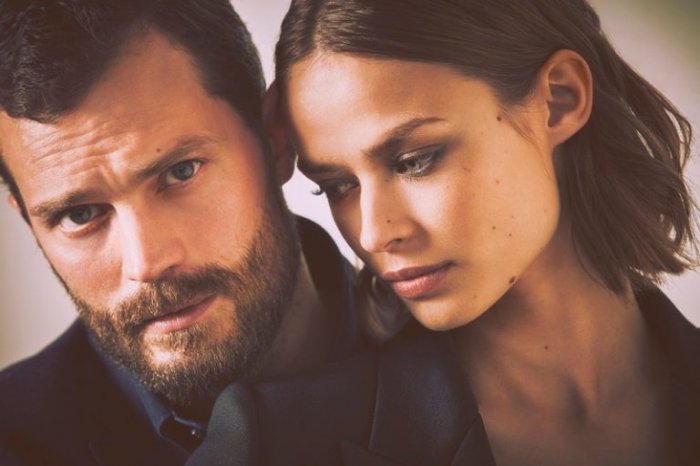 BEHIND THE SCENES: Jamie Dornan and Birgit Kos on set of BOSS 'The Scent' fragrance shoot