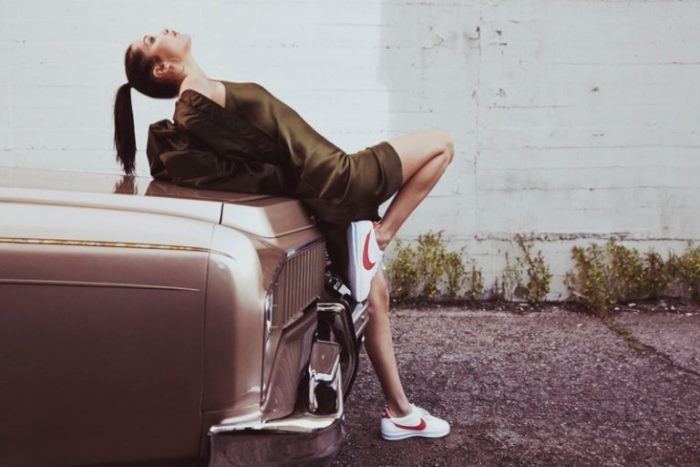 Bella Hadid stars in Nike 'Cortez' advertising campaign
After being announced as a Nike spokesmodel last year, Bella Hadid is back for a new campaign from the sneaker brand. The 20-year-old beauty appears in a photoshoot spotlighting its classic 'Cortez' style. Famously worn by Farrah Fawcett in a behind the scenes image from 'Charlie's Angels' in the 1970's, Bella looks retro glam in the advertisements.
She even rides a skateboard as she wears a red sports bra and flared denim pants. The 'Cortez' celebrates its 45th anniversary this year, and to coincide with this special date, Nike unveiled a premium red, white and blue style. Set to debut on June 1st for $90, you can shop the campaign style as well as new colorways throughout the summer.
———————————————————————–
BELLA HADID – NIKE CORTEZ – 2017 CAMPAIGN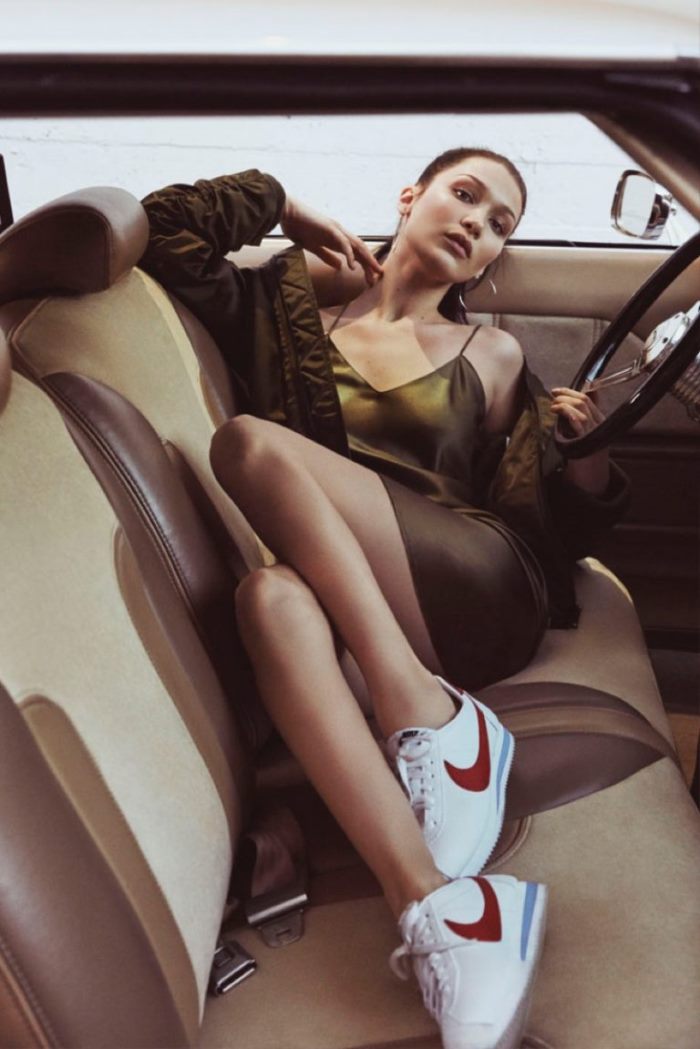 Model Bella Hadid appears in Nike 'Cortez' campaign for 2017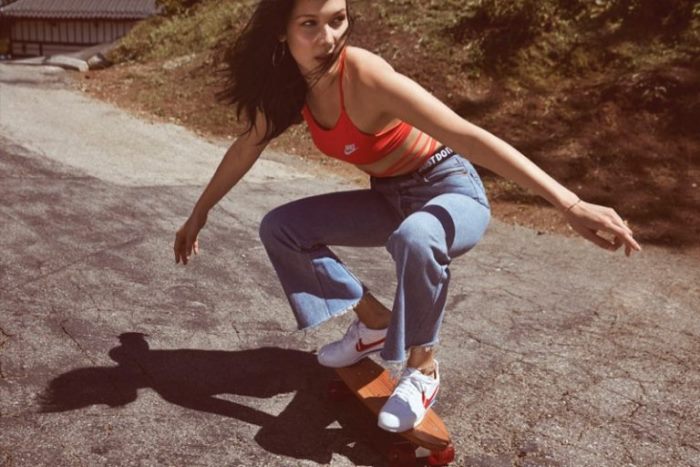 Channeling the 1970's, Bella Hadid wears Nike's Cortez sneaker while skateboarding
Channeling Farrah Fawcett, Bella Hadid appears in Nike 'Cortez' campaign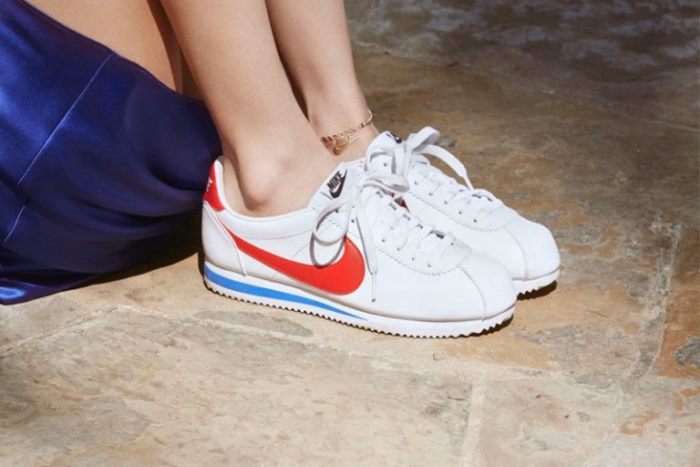 A look at the new Nike 'Cortez' sneaker
A look at the new Nike 'Cortez' sneaker