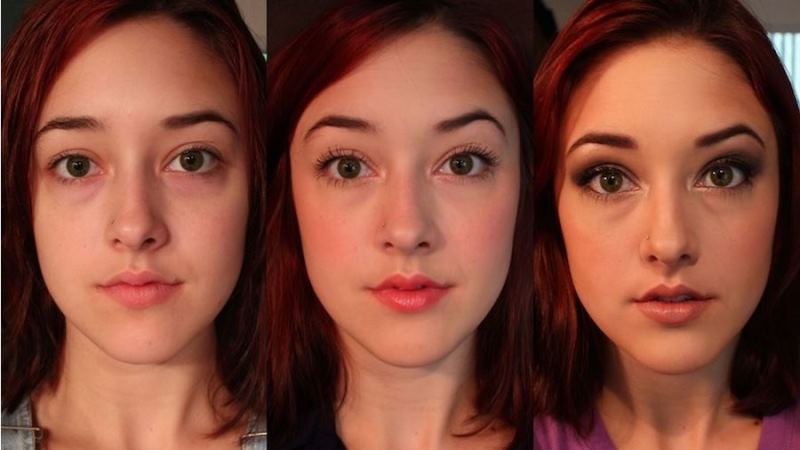 An undergrad beauty blogger for women's website Bustle, college senior Brinton Parker, noticed how many of her conversations involved commenting on other people's physical appearances, whether good or bad, carried out a social experiment where she went out with three different levels of makeup done on her face, documenting the reactions she received from people she met.
Check out her experiment and the comments from the people she met below.
(Photos & Source: Brinton Parker | Bustle)
DAY ONE: NO MAKEUP MONDAY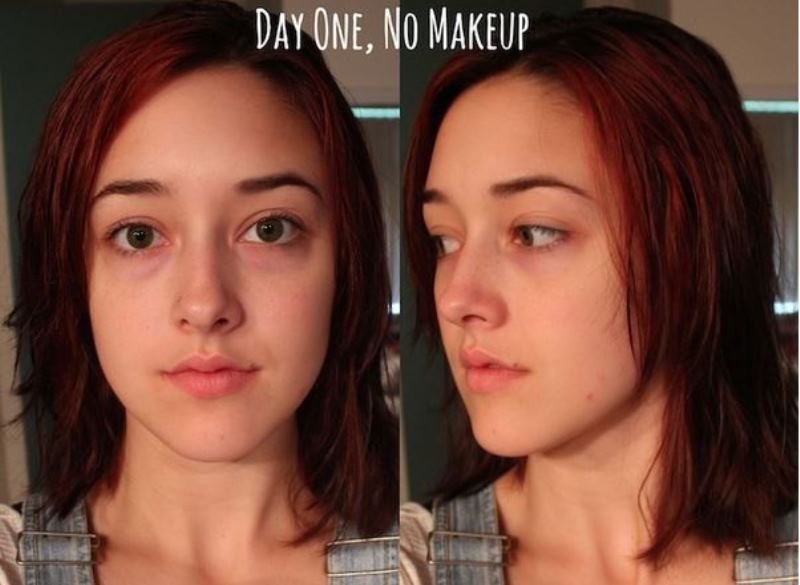 "Rough weekend?" – Guy sitting next to me in my earliest lecture
"You look like you could use this!" – Barista at the campus coffee shop, as he handed me my dirty chai
"I wish I was confident enough to go without makeup at school. Props." – Female classmate as we walked to our seats in my latest class
"Girl, you look as exhausted as I feel." – Friend in the hallway between classes
"You look nice today." – Female classmate in my midday class
DAY TWO: NATURAL MAKEUP
"You look really pretty today! What mascara do you use?" – Female classmate in my midday lecture
"I love your blush." – Female classmate in my last class
"Your makeup looks really nice." – Girl seated across from me on the bus home from school
"Do you fill in your eyebrows?" – Female classmate after the midday lecture
DAY THREE: HEAVY MAKEUP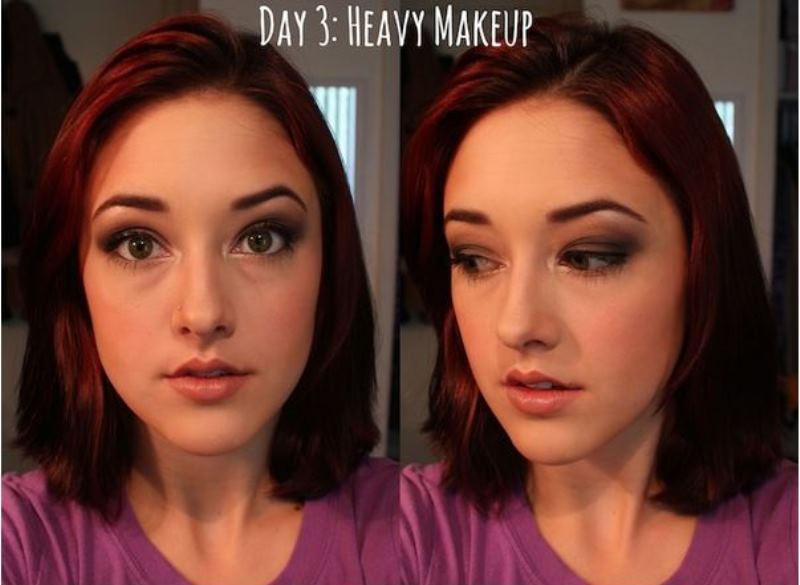 "You look so fierce!" – Female classmate in my midday class
"Are you performing in Spring Awakening?" – Barista at the campus coffee shop, making me laugh by mistaking my dark eyes and heavy bronzer/blush as stage makeup for the upcoming school play
"You're ready for the weekend, huh? You look ready to party." – Guy in my last class of the day
"Do you have prom tonight? Your makeup is very pretty." – Cashier checking me out at Target after classes, apparently under the impression that I am in high school
IN CONCULSION
Parker, who will graduate with an English degree later this month, points out that social media helps people to put out an idealized version of themselves – even some women who post natural selfies take several different shots and choose the one that's most flattering. "We live in this time where we can change our appearance to other people, and a lot of our interactions are done via social media, and because of that we can control how we look to others. It creates unrealistic expectations in terms of what women look like. It's easy to edit yourself."
"I came to the conclusion that people are going to comment on you regardless," Parker says about the feedback she's gotten on her looks. "I just learned not to take any of the comments personally. I am going to get dressed for me and do my makeup for me. It's my perception of myself that's important."
READ THE FULL ARTICLE HERE.