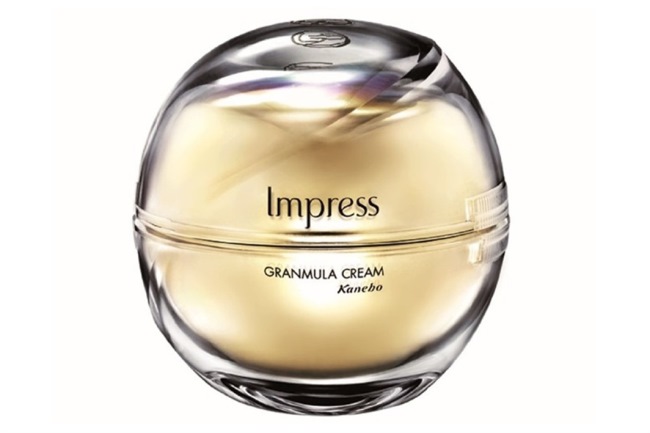 Following the popular induction of its Impress Granmula range since 2010, whose deep price tag promises even deeper results, enters Kanebo's new Impress Granmula Renewal, a reformulation of its signature Impress Granmula range. Formulating a careful selection of nourishment properties to intensely hydrate your skin, the new Impress Granmula Renewal is a creation from dedicated research, and a perfection of balancing active ingredients.
The new range contains refreshing notes from an assortment of 23 flowers and trees to bolster your senses for an unforgettably luxurious skincare experience. With minute particles to seamlessly delve into the surface of the skin to enrich the most important part, the inner layers, each layer will be thoroughly nourished for noticeably radiant and firmer skin.
The range includes the Impress Granmula Cream N, which costs S$1,800 for 40g, and is available from February 2016.