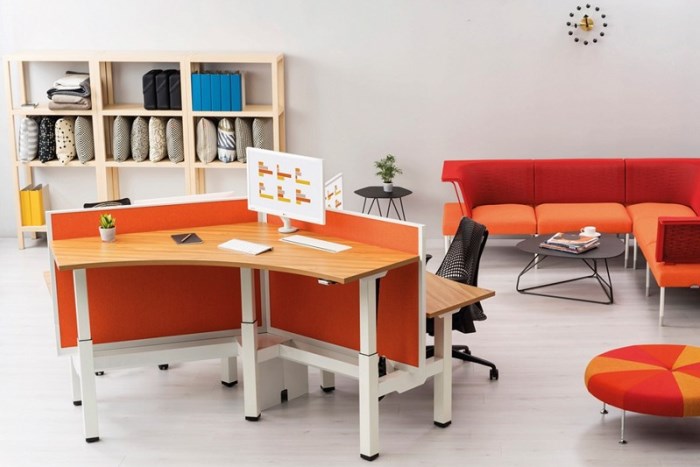 Whether you choose to sit or stand at work, Augment will handle it for you. Herman Miller's height-adjustable modular system allows for either scenario, with thoughtfully designed desks in linear, corner or 120-degree modules, allowing them to fit into cluster or free-standing configurations.
Two types of height-adjustment options are available: electric or crank. The electric option is fitted with an "Intelligent Control" sensor which detects objects and movement above or below the table, so that the desk transitions smoothly as you sit or stand. Don't worry about the table banging into any body parts – the anti-collision chip ensures that won't happen.
There certainly seems to be more imaginative ways to spend our money than on office desks and chairs, but with great design aesthetics, even the most ordinary things – like standing tables – can be elevated to new levels.