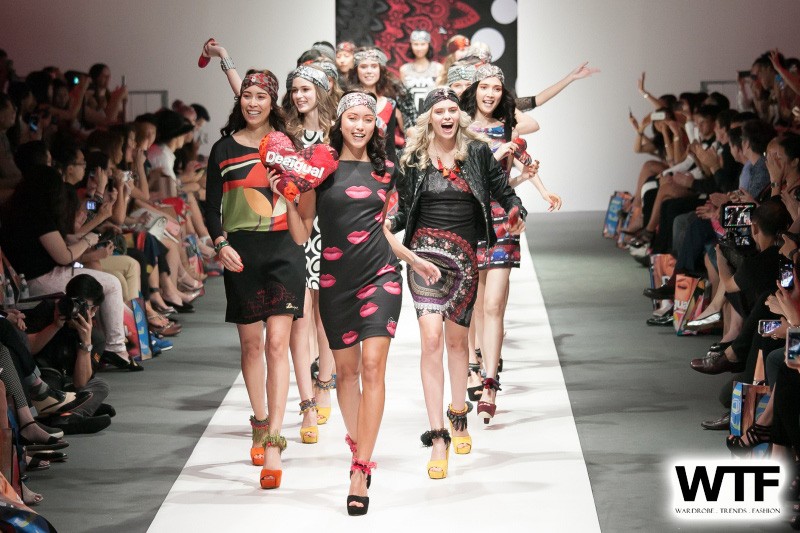 Vibrant, fun and undeniably feminine, these strikingly patterned pieces from Spanish label, Desigual, instantly set the mood for passion at Audi Fashion Festival 2014. Rife with vivid prints and textures, the collection merged the two elements of beautifully organic florals and geometric grids.
These graphic contrasts are also seen throughout the intermixing of an achromatic palette with shots of color were worn enthusiastically by the models who spared no efforts to tease and flirt with the audience while they strut down the runway showing off 53 new looks, blowing kisses and sending winks to keep the audience entertained and engaged.
The Desigual fashion show saw familiar faces such as MTV VJ, Hanli Hoefer, leading the finale, as well as top model Sofia Wakabayashi and more prancing down the runway throwing out heart-shaped cushions to the guests, creating yet another high at the show, in true Desigual fashion.
Photography by Ee Shuen