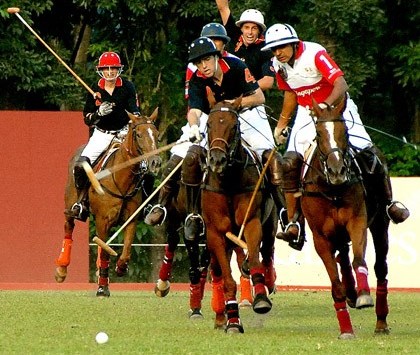 Swiss luxury watch brand Audemars Piguet has been synonymous with many high-profile sporting events in the world of sailing, golf, and Formula One, and come June, it will trot into a relatively "uncharted territory" – that of hose polo.
Buoyed by the success of its Elephant Polo Team in the recent King's Cup Elephant Polo Tournament in Chiang Rai, Thailand, Audemars Piguet will spearhead this year's edition of the International Polo 2009 tournament, to be held at the Singapore Polo Club from 10 – 14 June.
Though it may be new to horse polo, Audemars Piguet does know a thing or two about horses, having sponsored the prestigious Queen Elizabeth II Cup in Hong Kong for more than a decade now.
Said Mr. Oliviero Bottinelli, Managing Director of Audemars Piguet Asia: "For Audemars Piguet, horse polo is a new world and a new adventure. I'm certain this will be a new journey riding on with more success and may we all have a good time!"