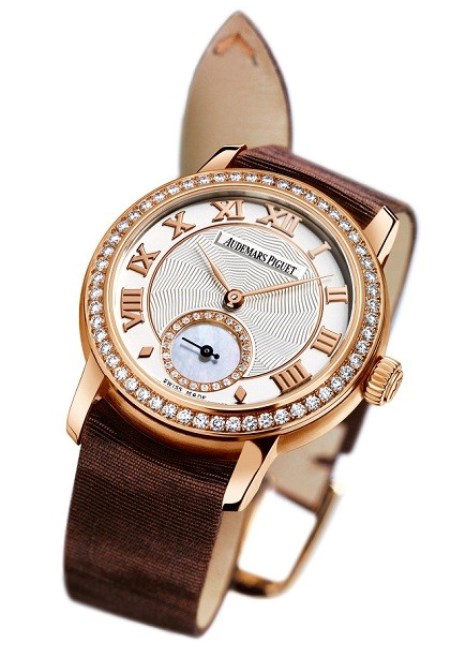 Audemars Piguet is offering an ideal accompaniment to Valentine's Day in the shape of its Jules Audemars Men and Ladies Timepiece collection.
The watches feature a "Spiral" motif and are topped with a gold bezel set with a row of brilliant-cut diamonds. The model for him comprises 0.91 carats and is priced at HKD219,000, whereas the model for her contains 0.45 carats and is priced at HKD157,000.
Both cases are made from 18-carat pink gold.