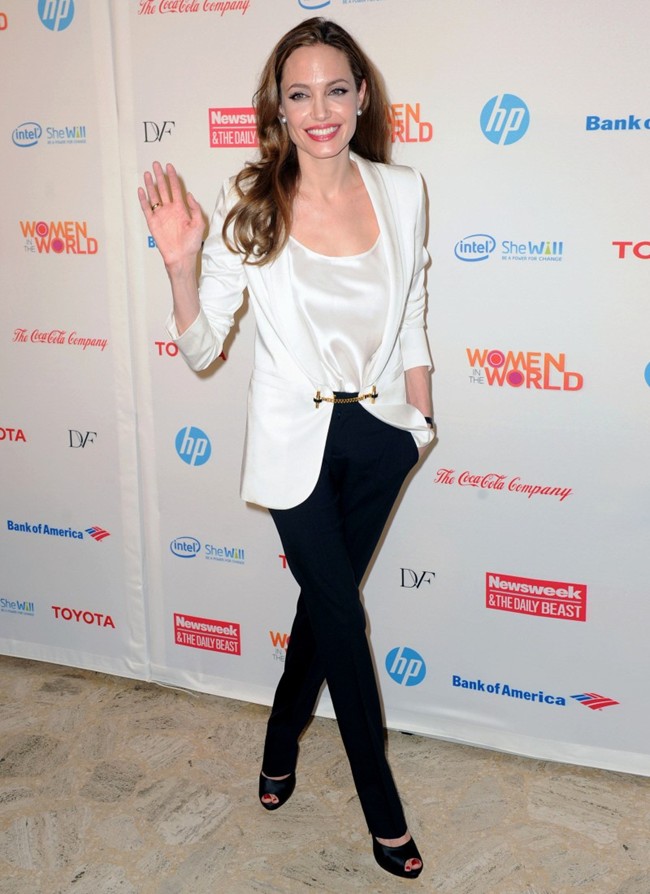 Angelina Jolie in Gucci Spring-Summer 2012
Here's a look at an angelic Angelina Jolie swathed in Gucci at the recent Women's World Summit at the Lincoln Center in New York City. The megastar was in a severe yet sexy ensemble of a white satin blouse, over which she wore a white satin tuxedo jacket with gold chain detail, and black skinny trousers and pumps.
A keynote speaker at this year's third annual Women's World Summit, Angelina spoke of the Somalian refugee crisis and the fearless women who run the medical camps in the stricken nation. Watch Jolie's speech below, and scroll down to see more of the actress posing for photogs at the Summit.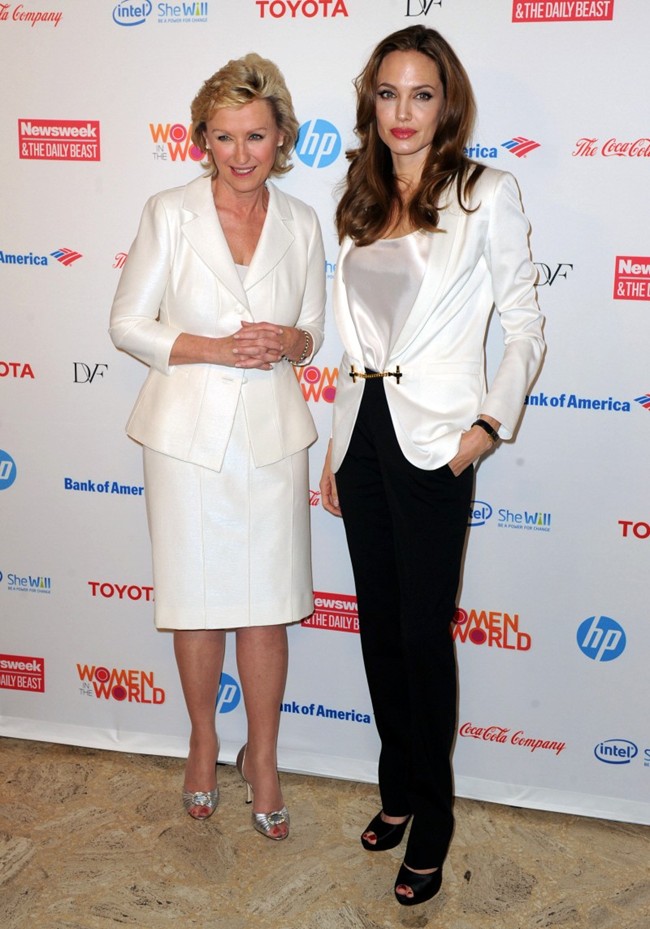 Journalist Tina Brown with Angelina Jolie