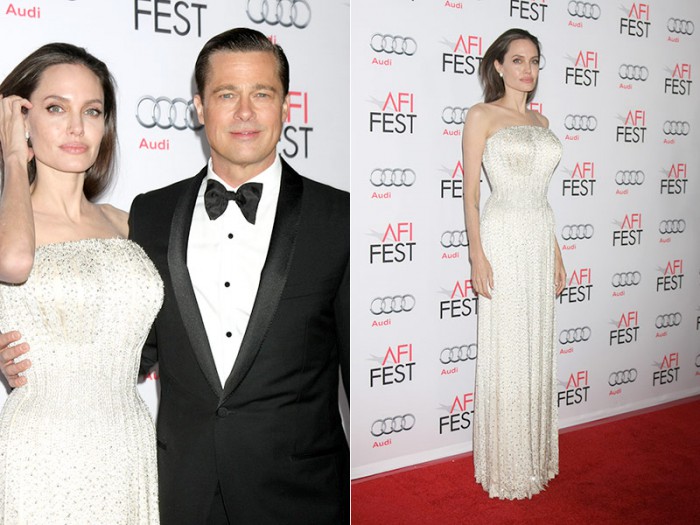 Angelina Jolie was back in the spotlight for the AFI FEST 2015 premiere of her new film, 'By the Sea', held on November 5 in Hollywood, California. Posing alongside her co-star and husband, Brad Pitt, Angelina dazzled in a custom-made Atelier Versace gown beaded with Swarovski crystals.
True to form, Angelina paired the look with understated hair and makeup. Her jewelry was minimal as well.
In an interview with WSJ. Magazine, recently, Angelina talked about playing a husband and wife with marital problems alongside Pitt. She revealed that it "could have been a disaster" for some, "But as soon as we got home, it was bedtime stories, children's needs and problems, the fights they'd had during the day. We had to immediately snap back to something that was uniting and positive and loving."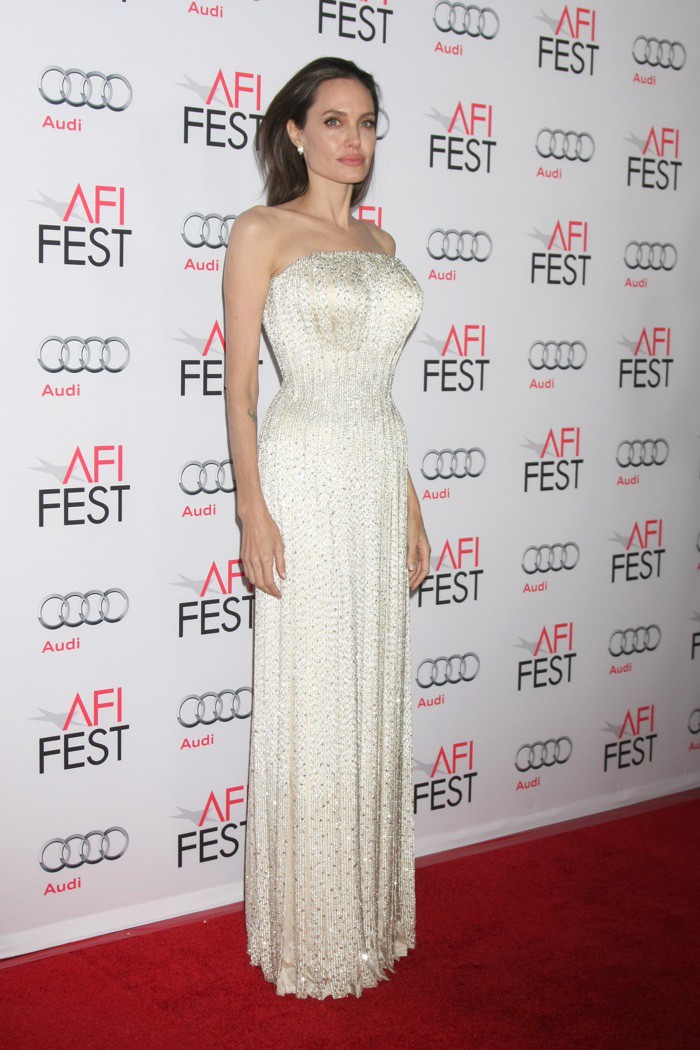 Angelina Jolie at the By the Sea AFI FEST Premiere wearing Atelier Versace.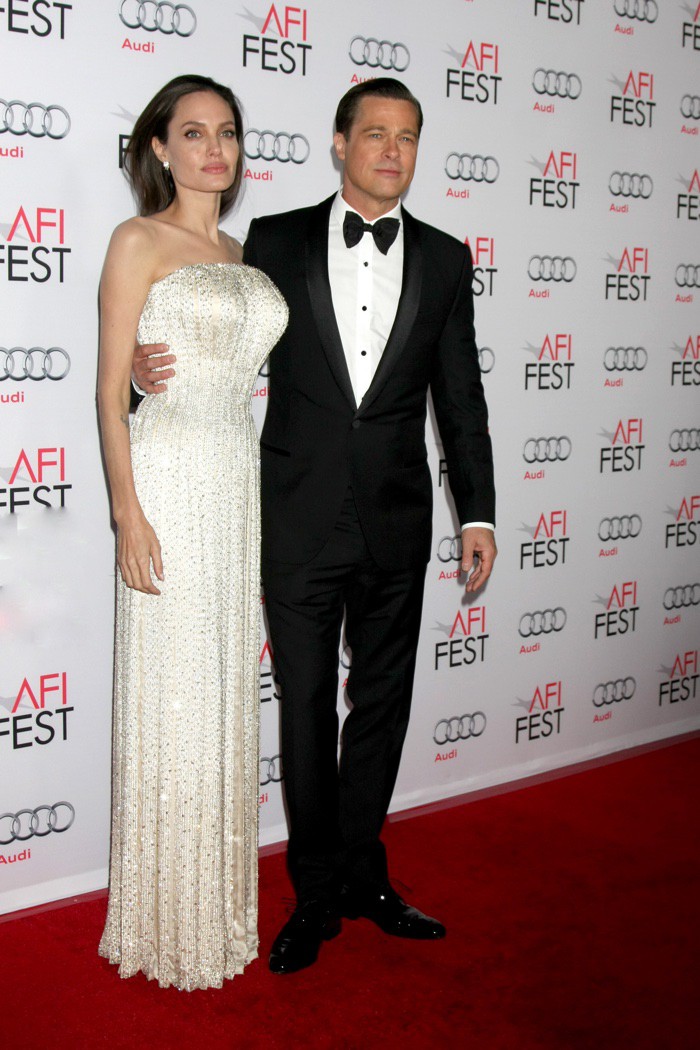 Angelina Jolie and Brad Pitt at the By the Sea AFI FEST Premiere.