Footwear brand Ancient Greek Sandals and model Liya Kebede's LemLem have teamed up for the perfect summer collaboration. The two created a capsule collection of handmade sandals using materials from Ethiopia, Kenya, Rwanda and Madagascar.
Prices start at $275 and go up to $460 for styles made from leather, jacquard and suede. Discover some of our picks below, and shop more from the Ancient Greek and LemLem collection at Net-a-Porter.com.
——————————————————————————
ANCIENT GREEK SANDALS X LEMLEM COLLECTION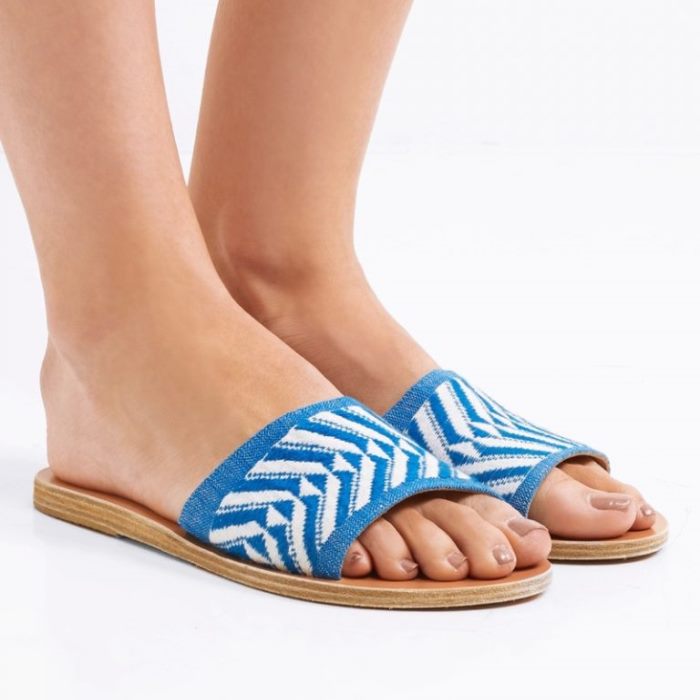 Ancient Greek Sandals LemLem Taygete Jacquard Slides $310
An embroidered pair of slides is made from a jacquard material and lined with leather.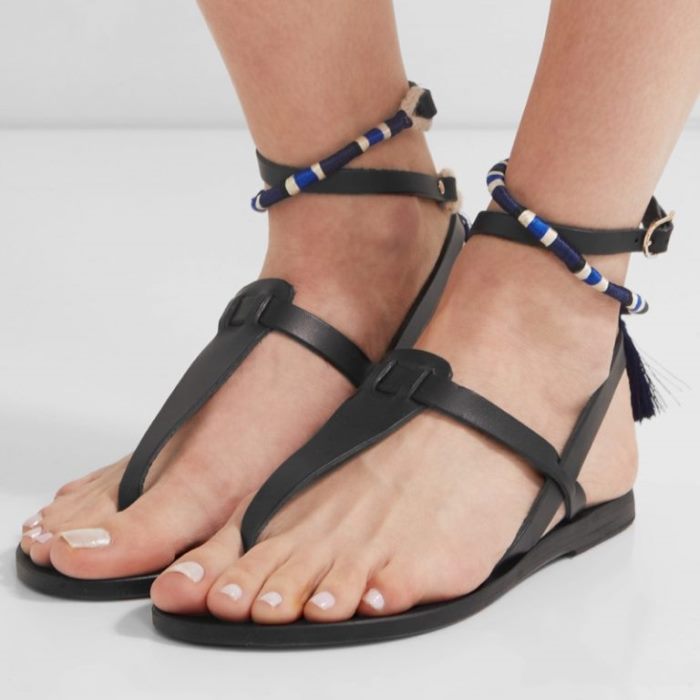 Ancient Greek Sandals LemLem Estia Tasseled Leather Sandals $295
These handmade sandals include a woven ankle strap with a gold winged buckle and tassel detail.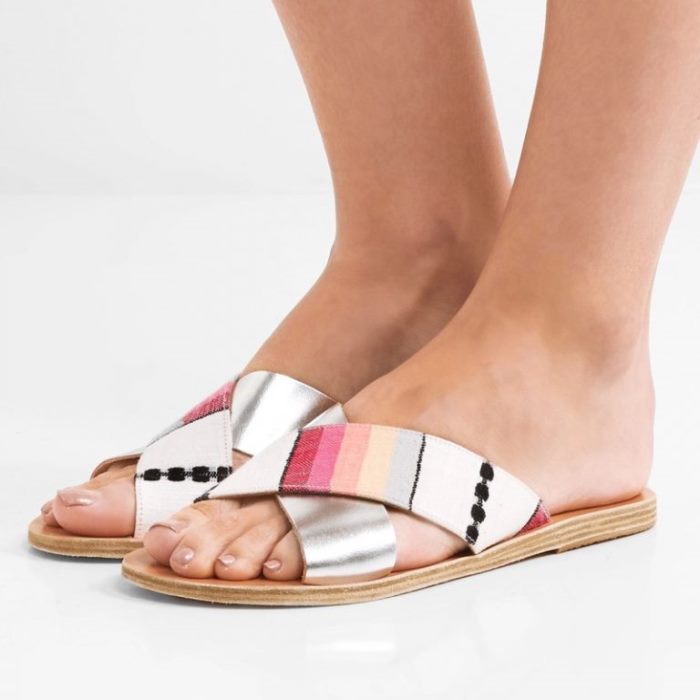 Ancient Greek Sandals LemLem Thais Metallic Leather & Jacquard Slides $235
Stand out from the crowd with a pair of handmade sandals made from silver leather and a contrasting jacquard striped strap.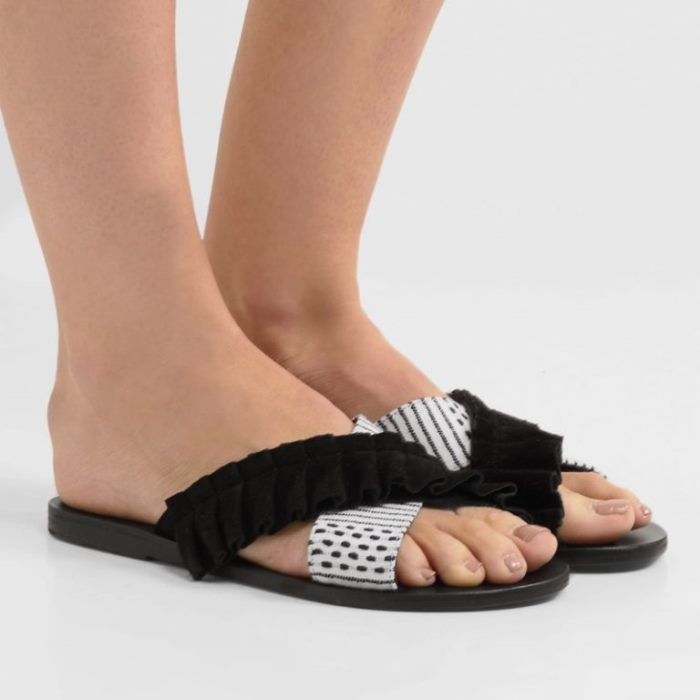 Ancient Greek Sandals LemLem Thais Ruffled Suede & Jacquard Slides $275
These sandals feature on-trend crossover straps, including one-part ruffled suede and another part hand-woven jacquard.
Ancient Greek Sandals LemLem Niki Braided Leather & Canvas Sandals $285
A strappy pair of sandals include a bright orange palette and sand-colored leather that is hand-woven.