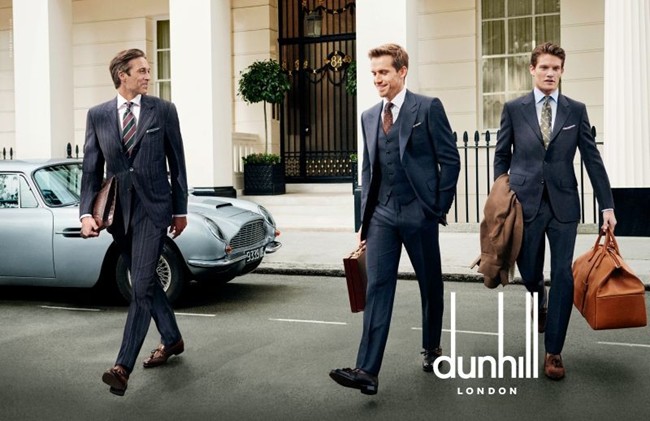 The Alfred Dunhill Spring Summer 2016 campaign is a modern celebration of London, an homage to its gentlemen; their deep affection for classic cars and all that encompasses the perennial dunhill themes of British masculine elegance.
Shot by acclaimed photographer Peter Lindbergh against the historic backdrop of Belgravia's Baton Square, its clean white Georgian terrace represents some of London's finest architecture. The campaign embodies the values and heritage of Alfred Dunhill – London's only true luxury brand – globally synonymous with fine tailoring and exquisite craftsmanship.
Celebrating the idiosyncratic twists that English men bring to the most formal wardrobes; an understated elegance, an attention to detail reflected within the cut of his blazer, the shine of his shoes and whose eccentricities are expressed in the patterns of his tie and pocket square.