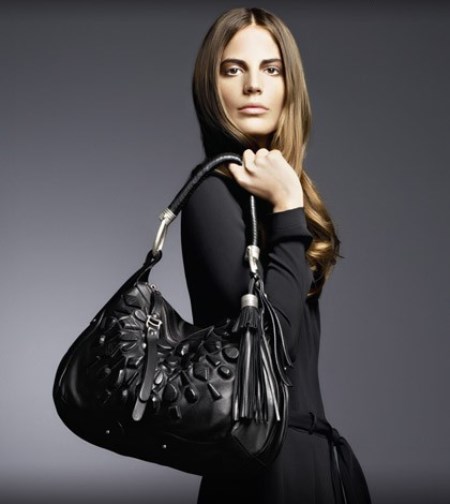 AIGNER, the German maker of equine-inspired luxury leather goods, continues to reinvent its rich equestrian traditions in their current collections, this time with the AIGNER Double Saddle bag.
This modern twist on the timeless original saddle bag connects two saddle-shaped bags with a discreet metal button, giving twice the amount of space for one's treasured possessions. Each piece comes with a playful tassel on the clasp, a rustic leather loop on the zipper, and horseshoe-shaped fixtures that connect the bag to the shoulder straps.
The Double Saddle bag is available in models made of soft buckskin, iridescent deerskin shimmer, vintage-inspired washed calfskin, chintzed mock-croc jacquard, dramatic patent or python leather, and can also come embellished with leather or embroidered with beads and sequins, making them the perfect match for any style, taste or occasion.