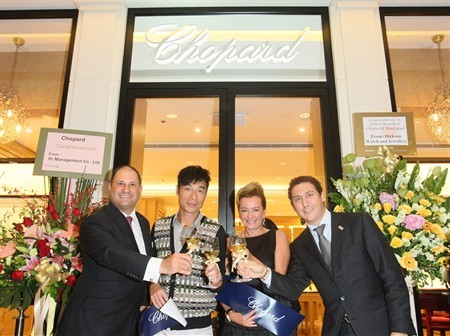 (L-R) Roland Buser, Andy Hui, Carolone Scheufele and Karim Azar
Prestigious jeweler Chopard celebrated the opening of its new boutique at ifc mall, Hong Kong, with an in-store cocktail and after party at Four Seasons Hotel on September 8.
Chopard co-president Carolone Scheufele joined hands with Chopard managing director of Great China Roland Buser, celebrity singer Andy Hui and assistant general manager of ifc mall Karim Azar to host a jubilant ribbon-cutting ceremony. Besides gastronomic delights, the evening was pepped up by a lavish fashion showcase and contemporary dance performances.
Collections from Basel World 2011 were specially flown in for the occasion.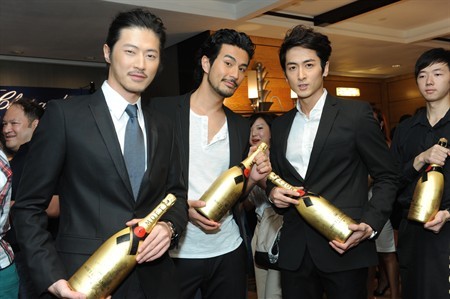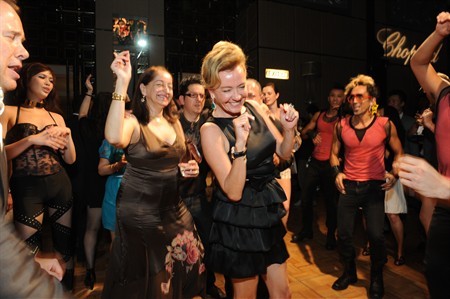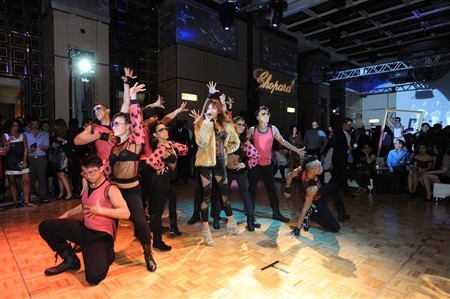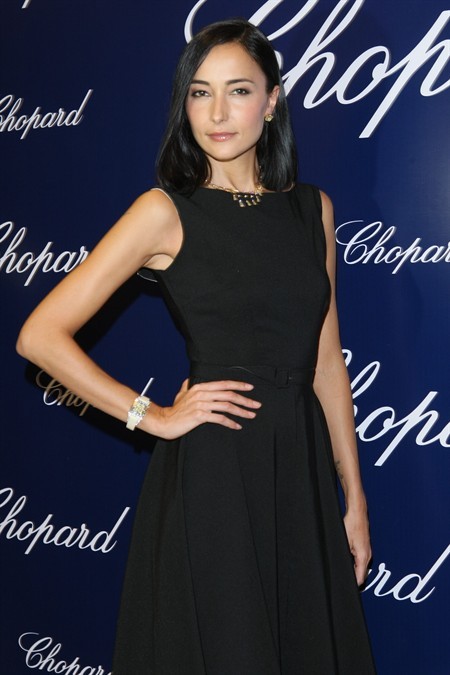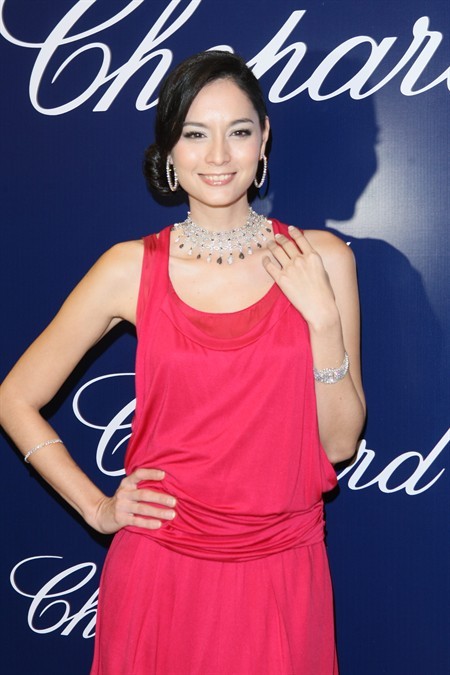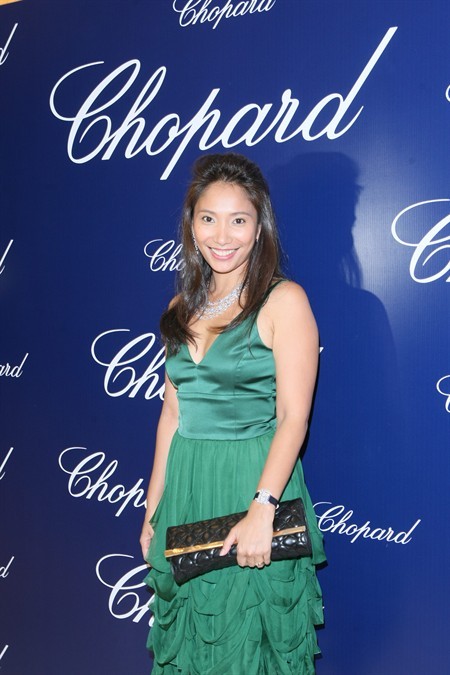 Tricia Buser