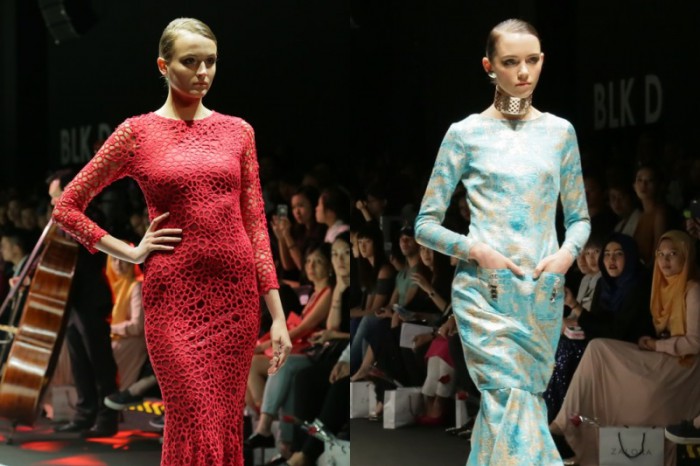 (L-R) ZALIA and WOO/FIZIWOO designs
Zalora, Asia's online fashion destination, presented looks from its in-house ZALIA festive collection, as well as from WOO/FIZIWOO – the ready-to-wear line by Malaysian brand FIZIWOO – at the 2015 Singapore Fashion Week, marking the online fashion brand's first time participating in one of the region's biggest fashion events of the year.
'ZALORA presents WOO/FIZIWOO & ZALIA' showcased elegant occasion wear for the modern Asian on Saturday, May 16, at the Tent @ Orchard, Ngee Ann City Civic Plaza, and opened with the WOO/FIZIWOO collection, showcasing two of the region's up-and-coming designers, Mohd Hafizi Radzi Woo and Izree Kai Haffiz – the duo behind Malaysian home grown brand FIZIWOO. With the belief that "less is more" in fashion, the collection encapsulates the vibrant mixture of Kuala Lumpur's diverse culture, an overlap of fashion movements and street styles, overlaying the city's historic places with modern skyscrapers. The ready-to-wear collection featured bold, vibrant colours with hints of various pastel colours incorporated with neoprene and brocade in abstract patterns.
Closing the ZALORA show, the ZALIA 2015 collection saw 18 looks gracing the runway against a backdrop of six string players – complementing the range of elegant fashion wear. Inspired by the 19th century glamour of the painting The Supper at the Ball by German artist Adolph Menzel, the chic collection designed entirely in-house by ZALORA features intricate embellishments, sophisticated embroideries, hand beading and delicate crochet placement lace. Outfitted in classic fabrics like soft chiffon and satin in ball gown forms and flattering mermaid shapes, the ZALIA 2015 collection presents a modern feminine silhouette which is timeless and elegant.
In a mix-match of bold and vibrant colours alongside pastel hues for the modern Asian, the runway show saw celebrities and style stars from Mediacorp artistes to Singapore footballer Baihakki Khaizan and wife Norfasarie, Fox Sports and MioTv Host Nadiah M. Din, Asia's Next Top Model contestant Aimee Bradshaw from cycle three and Sofia Wakabayashi from cycle one, former Singapore Idol competition winner Sezairi Sezali and radio personality Desiree Lai who nabbed front row seats at the full-house event.
WOO/FIZIWOO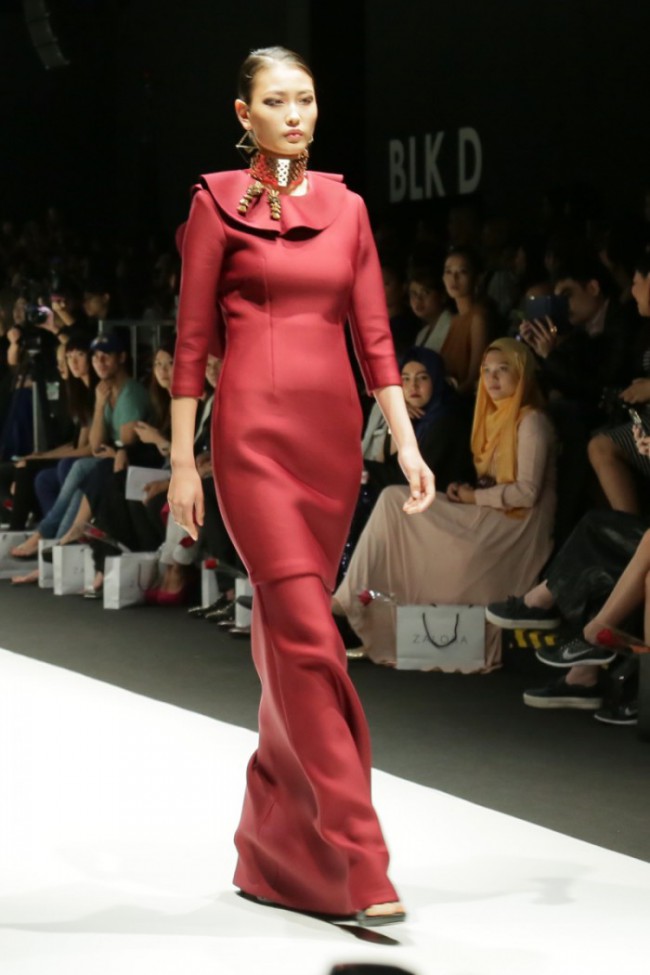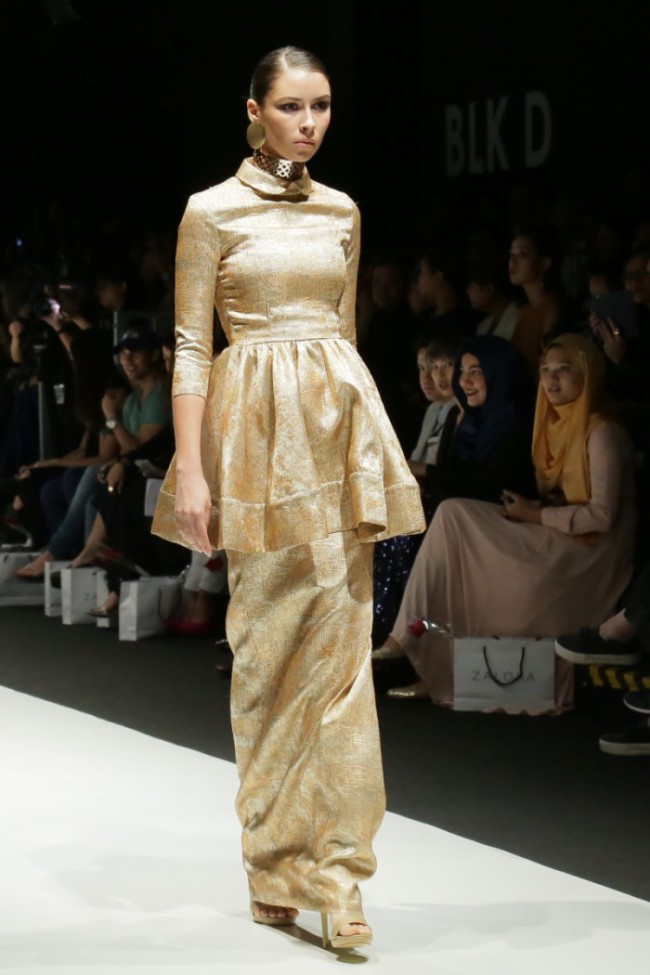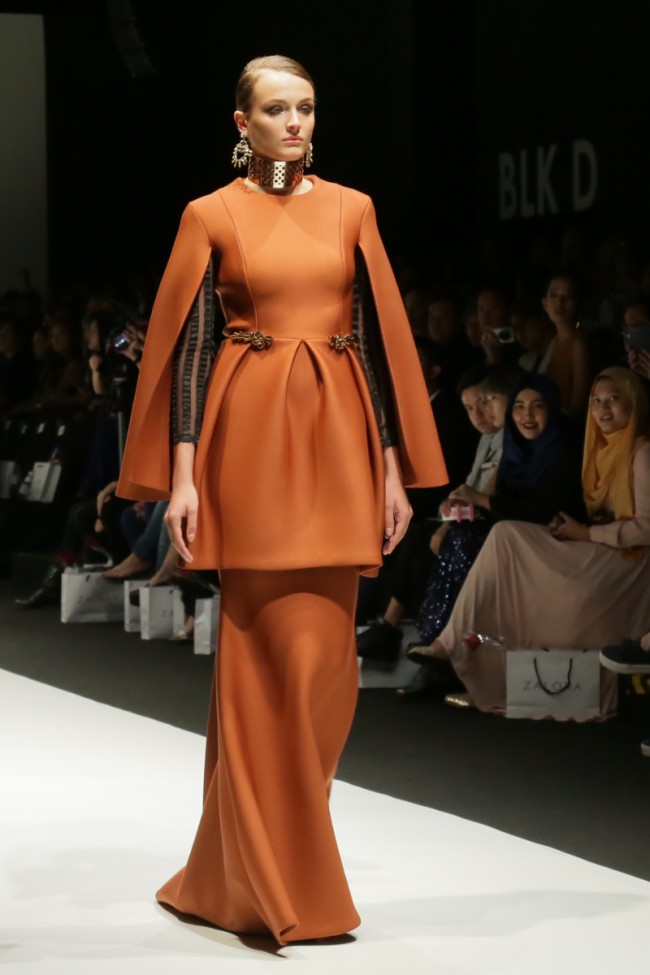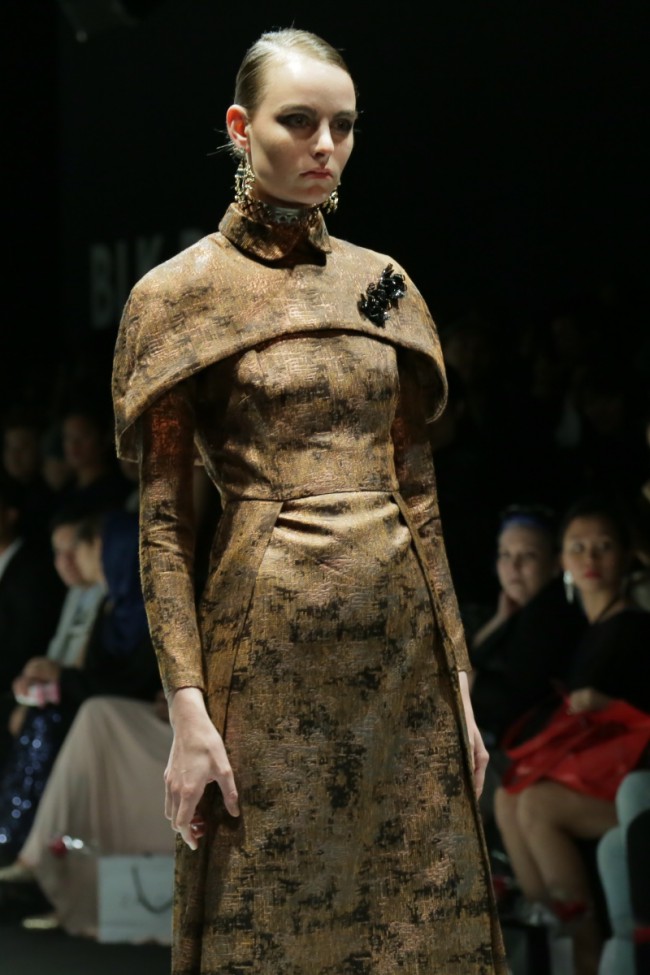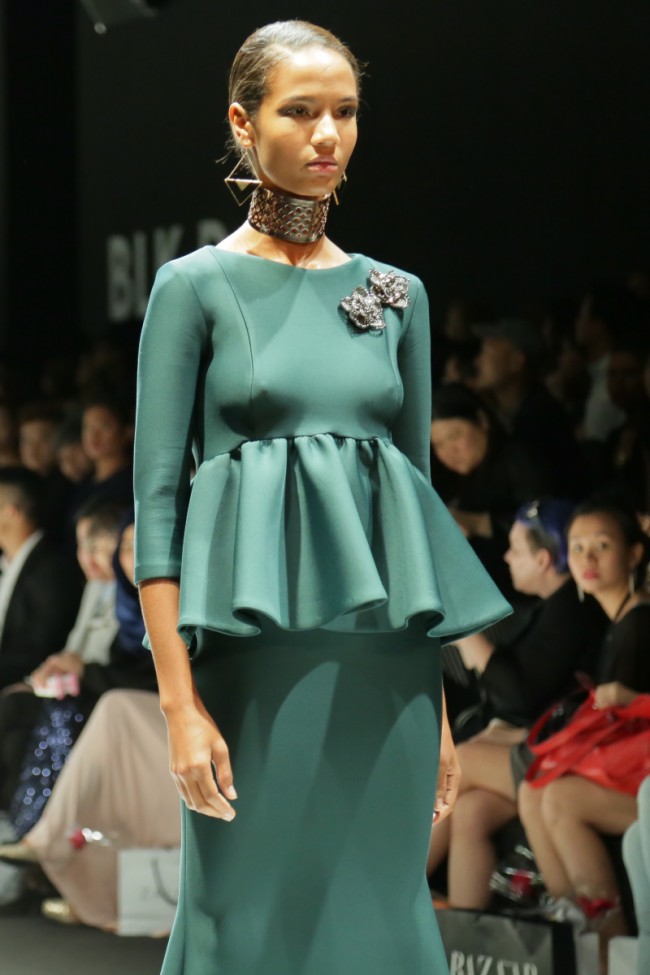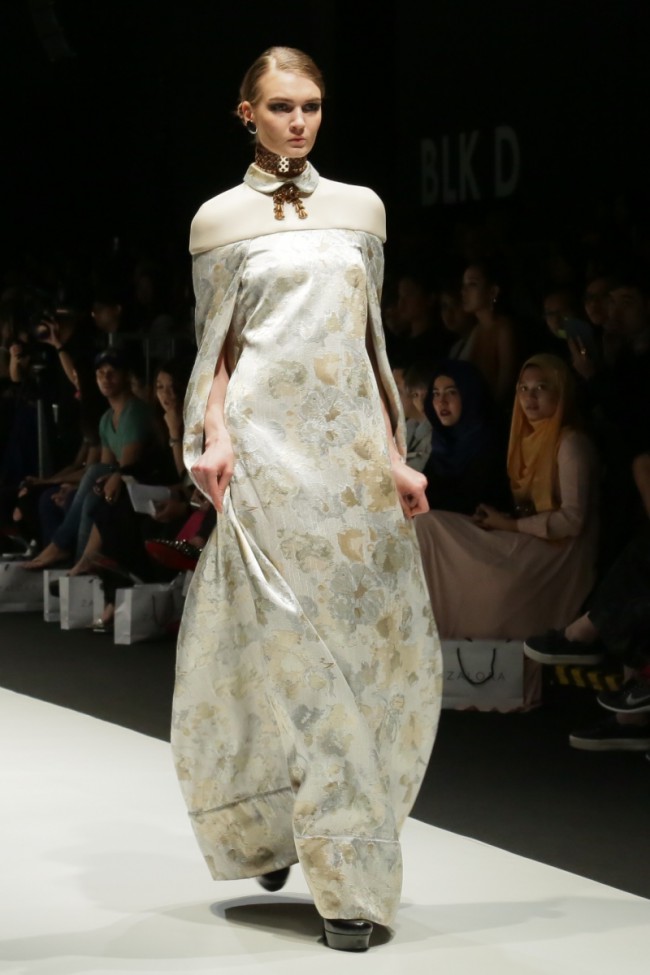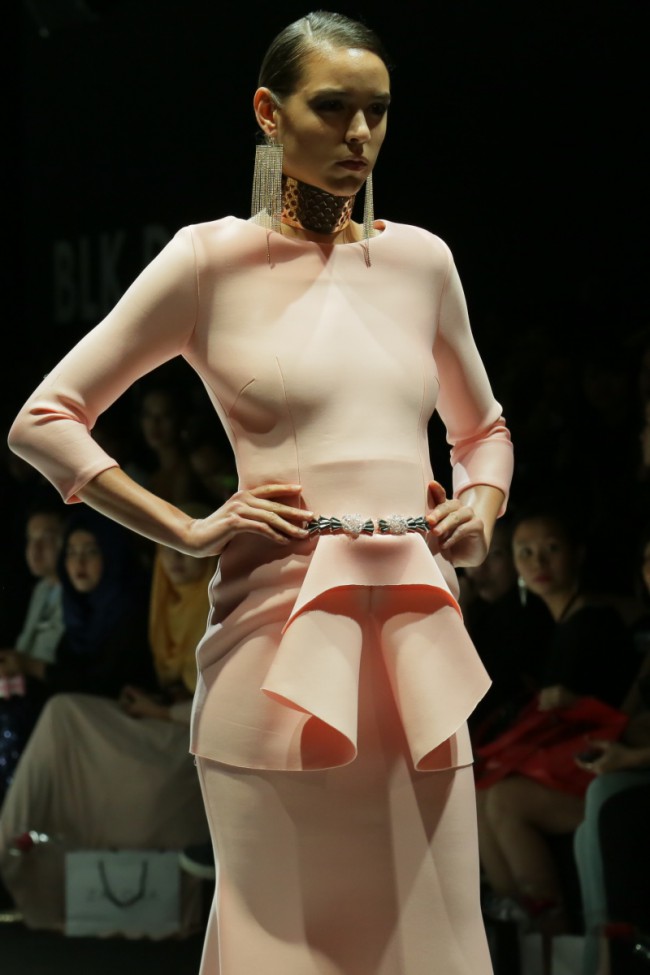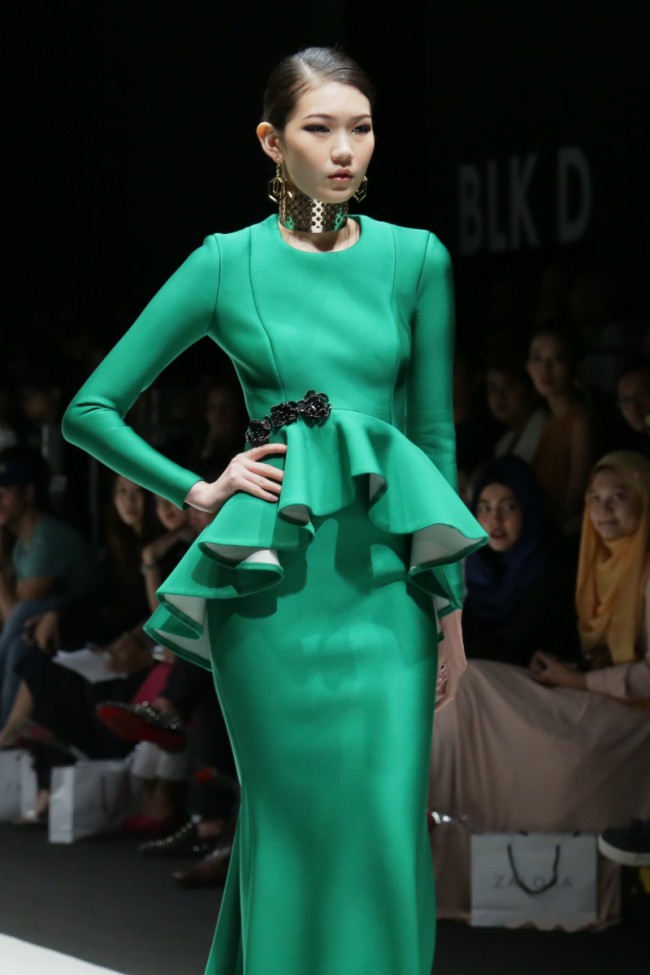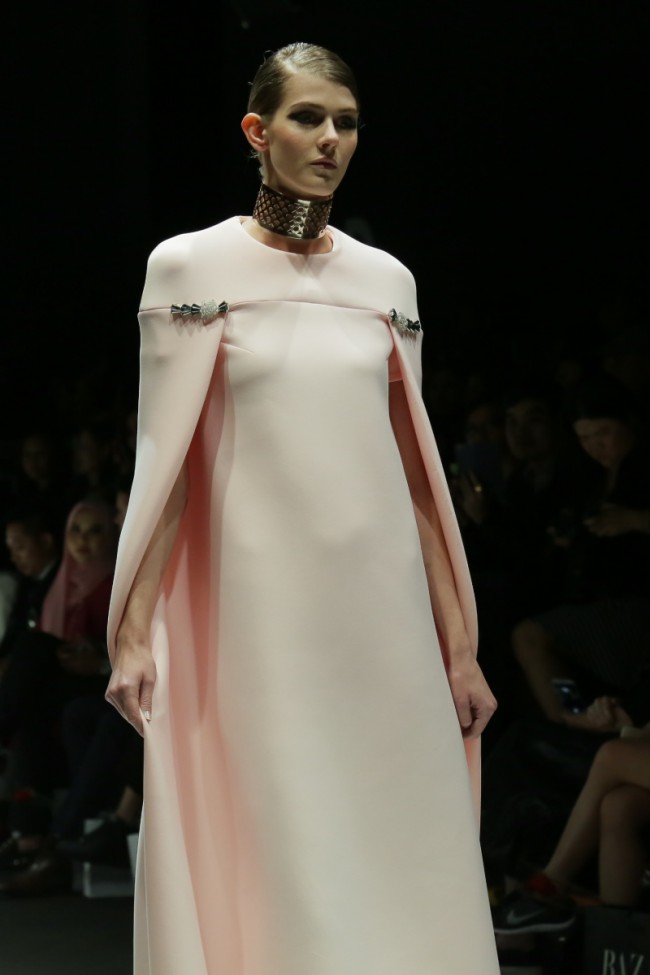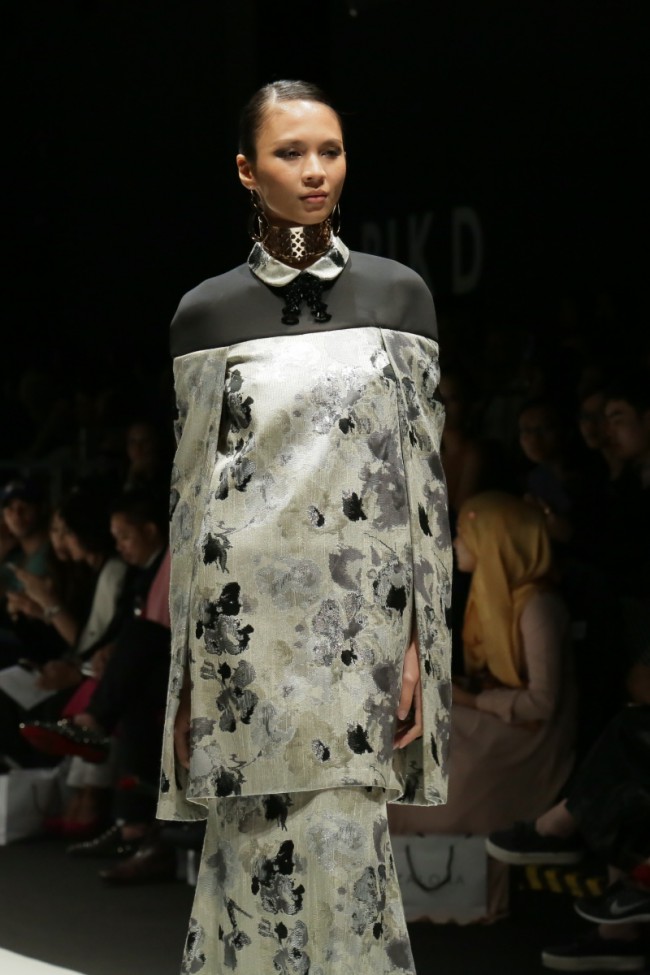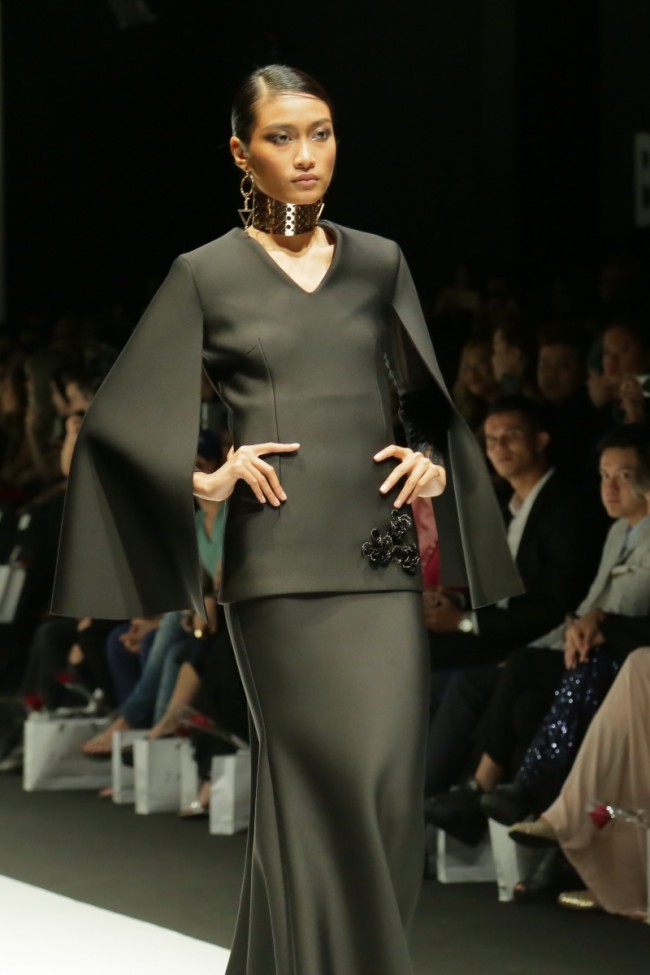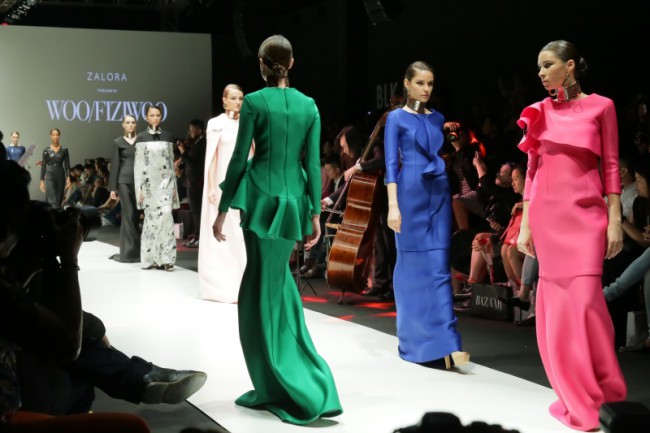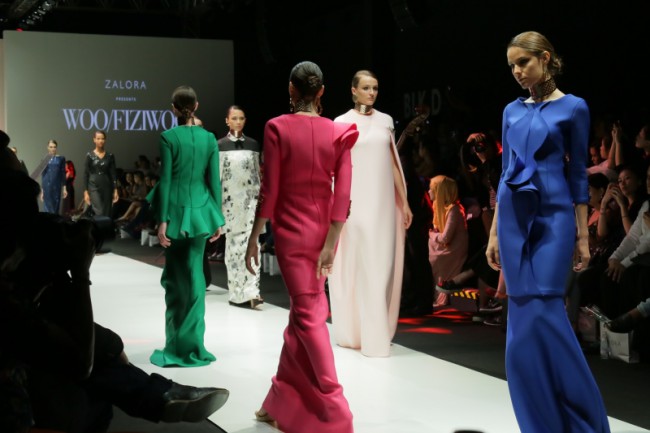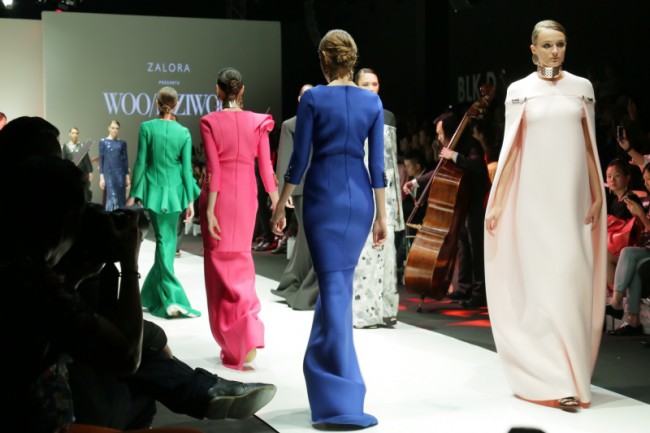 ZALIA